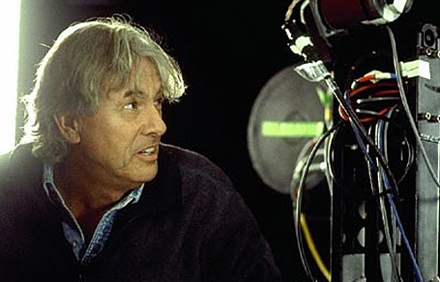 Christians are expressing concern over a new film being produced that they believe is blasphemous.
The film, entitled Jesus of Nazareth, is based on a book of the same name written in 2010 Paul Verhoeven, Susan Massotta and Rob Van Sheers. The book was said to be written after Verhoeven spent nearly 20 years studying the life and times of Christ. It depicted Jesus as being the product of Mary being raped by a Roman soldier, as Verhoeven claimed that Roman rapes were common during the time period.
The book also discredited all of the Biblical accounts of Jesus' miracles, and instead stated that He was simply a man who hoped to find Heaven on earth and did good deeds in the process, such as performing exorcisms. It additionally denied Jesus' Godhood and asserted that He did not rise from the dead after being crucified.
Verhoeven is best known for his work on films such as Showgirls, Basic Instinct, RoboCop and Total Recall.
He recently told Deadline.com, "If you look at [Jesus], it's clear you have a person who was completely innovative in the field of ethics. My own passion for Jesus came when I started to realize that. It's not about miracles, it's about a new set of ethics, an openness towards the world, which was anathema in a Roman-dominated world. I believe he was crucified because they felt that politically, he was a dangerous person whose following was getting bigger and bigger. Jesus' ideals are about the utopia of human behavior, about how we should treat each other, how we should step into the shoes of our enemy."
Reports state that Jesus of Nazareth will be funded by Chris Hanley of The Virgin Suicides, American Psycho and The Killer Inside Me, and the book is currently being adapted into a screenplay by Roger Avary, who was also behind Beowulf, Killing Zoe and Silent Hill. According to sources, the film "will potentially mark Avary's first project since serving time in prison for manslaughter between 2009 and 2010."
Since the screenplay is still being written, it is not known how much content of Verhoeven's book will be used when the film is produced. Verhoeven will be serving as director.
"There is as yet no script on the subject, and until there is, there's nothing to discuss. It will be at least six months before we have a script," stated a spokesperson for the project.
"This is not want we want; we don't want to see our Savior mocked," Dan Gainor of the Media Research Center told OneNewsNow. "They think they can take Jesus and just turn Him into who they want to turn Him into."
"Can you picture a complete remake of the Allah story? Can you picture a complete remake of things involving Islam? No, because Hollywood would never dare offend Islam," he lamented. "But the basic tenants of the Bible are perfectly okay to literally tear up and take what parts they want."
Other films that have sparked outrage from Christians through the years have included The Last Temptation of Christ and The DaVinci Code.
A special message from the publisher...
Dear Reader, because of your generous support, we have received enough funds to send many audio Bibles to Iraqi and Syrian refugees displaced by ISIS in the Middle East. Many have been distributed and received with gladness. While we provide for the physical needs of the people, we seek to provide the eternal hope only found in Jesus Christ through the word of God.
Would you join us by making a donation today to this important work?
Please click here to send an audio Bible to a refugee family >>