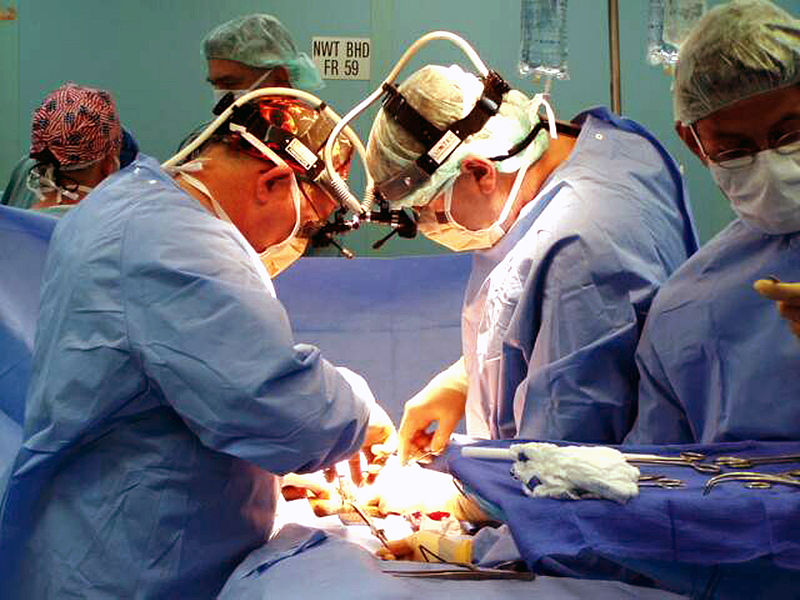 While many have been up in arms about Obamacare's contraceptive coverage mandate, some are now just beginning to realize that the free coverage extends to sterilization for women — including female children.
Sterilization is a procedure where any woman of childbearing age, usually as young as 12, can have surgery to permanently alter their reproductive system so that they can never become pregnant. It is a life-long form of birth control that cannot be reversed.
"As relevant here, the HRSA Guidelines require coverage, without cost sharing, for 'all Food and Drug Administration [(FDA)] approved contraceptive methods, sterilization procedures, and patient education and counseling for all women with reproductive capacity,' as prescribed by a provider," the healthcare regulation states.
The phrase "all women with reproductive capacity" refers not only to adults, but also to young girls.
Every state has their own individual "age of consent" laws that outline how old a girl can be before she can make certain decisions without the consent of her parents. The ages vary from state to state.
For example, in Pennsylvania, Tennessee and Florida, a woman must be at least 21 years of age before she can undergo a sterilization procedure without parental approval. Therefore, while in college, she may make an appointment for the surgery without having to notify her parents. In Washington and California, the age of consent is 18 years old.
However, in the state of Oregon, children as young as 15 can request to be sterilized without their parents having any say. Therefore, under the law, ninth graders can walk into a medical office to have the surgery without a word from mom or dad.
The consent form that the child will be required to sign states, "I understand that the sterilization must be considered permanent and not reversible. I have decided that I do not want to become pregnant, bear children or father children."
While children and women have been able to undergo sterilization procedures for years, Obamacare now makes the service free for all women. Student health care plans and employer insurance plans, including for Christian organizations, are required to cover a female's (0r male's) desire to be sterilized. The medical procedure will not cost the client a dime, but rather, women as young as 15 can obtain free surgery out of their own will.
"To permanently sterilize 15-year old children without parental consent is bad enough. To make it available free of charge to children… I'm at a loss for words," wrote one online commenter.
"I'd rather a girl not have 10 kids that my tax dollars will have to pay for; thanks," stated another commenter, Alex McPine.
"This is truly disgusting and disturbing. Yet another in a long list of reasons this law must be repealed ASAP," opined a man named Rick.
While some believe that only the individual purchasing the health insurance will ultimately be paying for the procedure, others note that everyone who pays into the insurance program will be chipping in by some means.
Sterilization procedures usually entail tying a woman's fallopian tubes, or cutting the tubes in a procedure called Minilaparotomy. In a third procedure, Laparoscopic sterilization, the doctor makes an incision near the belly button, clips the fallopian tubes shut and seals them with heat.
A special message from the publisher...
Dear Reader, because of your generous support, we have received enough funds to send many audio Bibles to Iraqi and Syrian refugees displaced by ISIS in the Middle East. Many have been distributed and received with gladness. While we provide for the physical needs of the people, we seek to provide the eternal hope only found in Jesus Christ through the word of God.
Would you join us by making a donation today to this important work?
Please click here to send an audio Bible to a refugee family >>