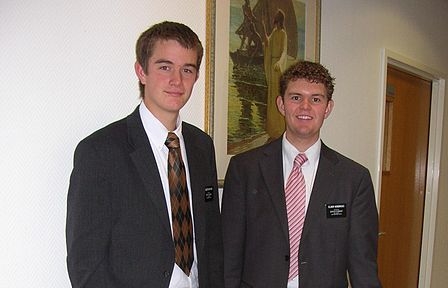 Applications for full-time Mormon missionary work have skyrocketed following a recent announcement by Latter-Day Saints president Thomas Monson that the organization is lowering the required age of service, reports state.
Monson made the announcement at the 182nd Semiannual General Conference of The Church of Jesus Christ of Latter-day Saints last month, and since then, spokespersons have stated that they are now receiving approximately 4,000 applications each week. Previously, the age limit for Mormon missionary service was 19 for men and 21 for women. The age has now been lowered to 18 and 19 respectively.
"Two years ago, President Monson made an appeal for more missionaries," stated Jeffrey Holland of the Quorum of the Twelve Apostles, but added regarding the recent change, "Most of the general authorities of the church didn't know about it. Mission presidents didn't know. MTC officials didn't know. University leaders didn't know. So, we welcome you all to a worldwide church of people who did not know that this was coming."
According to an article written by Quorum representative Richard Scott on the official LDS website, missionaries are being sent out to speak on "the restoration of the Church of Jesus Christ." He explains that a manual called "Preach My Gospel" will be provided to Mormons in the field to train them in how to speak of this "restoration" as well as their belief in Joseph Smith as being God's prophet.
"One chapter explains why the Book of Mormon is the keystone of our religion, how it can answer profound questions of the soul, how it can build faith and help others draw closer to God," Scott outlined. "Additional instruction shows how the Book of Mormon is a tangible resource that an individual can use to confirm the truthfulness of our message."
He explained that he recently tested others on their ability to convey the message.
"I asked two assistants to a mission president to share the vision of Joseph Smith while I acted as the investigator," Scott continued. "I planned to vigorously challenge them to see how they would respond. Yet the sincerity of their message, the purity of their intent, the skill with which it was delivered, even in a practice session, was so compelling that I could not do it. … [You should] feel their testimony as they bear witness of the sublime vision in which God the Father and His Son, Jesus Christ, appeared to Joseph Smith. They will skillfully unfold the subsequent events that restored the fullness of the gospel, with the authority to act in the name of God, on earth again."
While Mormon officials state that they are excited about the increase in applications, others have concerns about the proliferation of Mormonism around the world. They note that although the decision could have come at any time, they find it interesting that it precedes the possible election of Mitt Romney.
"[The LDS heirarchy] has never lowered the age of missionaries being in the field," stated Tricia Erickson, daughter of a former Mormon bishop and author of Can Mitt Romney Serve Two Masters? "There's only one reason for this change, and that reason is they need more. They're getting ready. … What they're doing is recruiting soldiers, so to speak, to hit the ground running as soon as Mitt Romney is elected as president of the United States."
She explained that according to the White Horse Prophesy, during a time of when the nation is hanging by a thread, a Mormon is to rise to power and usher in a new season until God's kingdom is restored on earth, where the Latter-Day Saints will be governing. Erickson advised that if Romney is elected, it is projected that many will convert to Mormonism.
"These missionaries are going to be … knocking on doors, pulling everyone into this cult, because you won't be able to call it a cult much anymore if the president is giving this religion credibility," she said. "That's why it's estimated that there will be one million more converts worldwide if Mitt Romney steps into the office of the presidency."
"And so, the Mormon church needs more missionaries on the ground — not just in the United States — they're all over the world. They need them worldwide," Erickson explained. "So, it makes perfect sense that they are going to take advantage of Mormonism being mainstream via Romney being president of the United States. … They're at fever pitch now. They believe that we're in the end times, and that it's going to happen. They've been getting ready for centuries, and they believe it's here."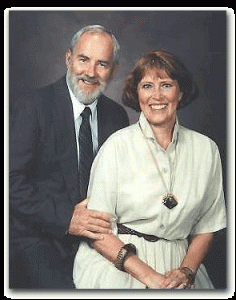 Rauni Higley of Salt Lake City, Utah agreed. She and her husband Dennis were long-time Mormons and were missionaries themselves, but left years ago after comparing Mormon writings to the Scriptures. They now run H.I.S. Ministries to reach out to those who are where they once were.
"The Mormon church is considering that Mitt Romney will make it to the White House, so they want to have a huge missionary force," Higley said. "They're looking at least a double or at least a triple, and those people can be knocking on doors and say, 'Look, we have a president who is a Mormon.'"
She believes that there is also a reason for seeking out greater youth involvement.
"The church has experienced a lot of falling away, because as they turn 18 and leave home, they start seeing the world around them," Higley said. "If they can get them right from high school, they're not going to be exposed to the world. … Those that go to college before they start their mission, their minds have been changed and they say, 'No, I don't want to go on a mission.'"
"They want a missionary force of young people that are very attractive, outgoing and handsome," she added. "It was always emphasized, image is everything."
"We always dressed very nicely; we always looked very pretty," concurred Erickson. "It's all about image so that you can promote Mormonism [and] attract people into it, so that people will want what you have."
As previously reported, Mitt Romney served as a Mormon missionary himself in France in the 1990's in addition to serving as a stake president for over a decade in Massachusetts.
Higley, a former translator, explained that while Mormon missionaries always present themselves as being happy and clean like Mitt Romney and his family, whom Erickson compared to 2 Corinthians 11:14, which states that Satan disguises himself as an "angel of light," most missionaries keep the majority of their beliefs to themselves.
"The missionaries do not teach the true Mormonism. They make it sound like it's Christian," Higley stated. "The Mormons don't immediately say, 'If you become a Mormon, you become a god.' They veil it."
"They use the name of Jesus Christ as a shill to give their religion credibility," Erickson said. "Five years ago, they would not say that they were Christians. As a matter of fact, they were taught — and I was taught — that the Christian religion was the great and abominable religion. But, now that they have a goal, they have to mainstream Mormonism."
Erickson and Higley both stated that they are grieved by the doctrines of Mormonism, which they explained include that God was once a man and birthed spirit babies with his wife, and that men can also become gods and inherit their own planet, according to Joseph Smith's Pearl of Great Price. They asserted that most Mormons are not even aware of these doctrines because they are not reading Smith's writings for themselves, and because some teachings are only shared with those who are temple Mormons.
"Newer [converts] may not be aware of some of the church's history because these missionaries that are knocking on doors are saying, 'We're a Christian religion. We're the Church of Jesus Christ of Latter-Day Saints,'" Erickson said. "You won't see Mormons go and try to research it out, but that's what I encourage them to do all the time. It makes sense for them to research it out, but most of the time, they will not."
While Erickson and Higley outlined that they rejected Mormonism many years ago after becoming aware of these doctrines, they have much compassion for Mormons and greatly desire to see them come to salvation.
"I love the Mormons," Erickson said. "I hate the deception of their cult religion that has kept their souls in bondage and will literally, I believe, take them to Hell. I love the person enough to tell them the truth."
"I keep telling people, if you would just get off your high horse and just start talking to people, they would have a choice," Higley stated. "But now, they have no choice, because they don't know anything else other than Mormonism."
While neither support Barack Obama, if Mitt Romney becomes president, the women state that Christians may have an even greater need to hit the streets in evangelistic efforts themselves.
Become a Christian News Network Supporter...

Dear Reader, has ChristianNews.net been of benefit and a blessing to you? For many years now, the Lord has seen fit to use this small news outlet as a strong influential resource in keeping Christians informed on current events from a Biblical worldview. With much compromise and many falsehoods in modern-day Christianity, we strive to bring you the news by keeping Christ and His word in focus.
If you have benefited from our news coverage, please prayerfully consider becoming a Christian News supporter by clicking here to make a one-time or monthly donation to help keep the truth of God's word widely and freely published and distributed.
May Christ continue to be exalted through this work!