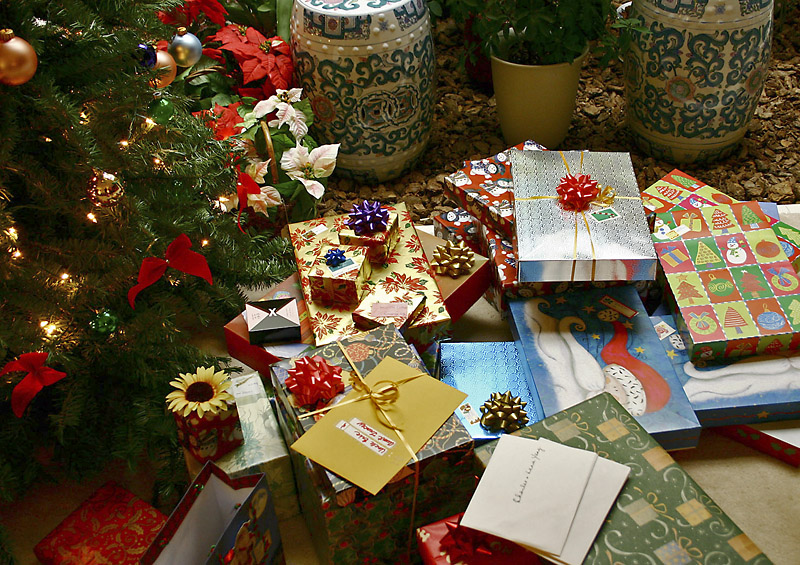 An increasing number of Christians state that they have decided to no longer celebrate Christmas. While they admit that their decision is often severely scorned by friends and family, and is seen as odd to many Christmas enthusiasts, they say that after doing research on its origins, the opposition from Christians throughout history and the general spirit of the popular holiday, they can no longer in good conscience worship God in this manner.
"As I began to dig into where [the holiday] came from, it bothered me," said Pastor Jim Staley of Passion for Truth Ministries in St. Charles, Missouri. "The more that I began to study, the more that I began to compare Biblical truth versus tradition, the more I realized that none of the disciples celebrated any of the holidays that we have today."
Richard Rives of Wyatt Archaeological Research in Cornersville, Tennessee told Christian News Network that his experience was similar.
"Basically, I just started researching these things," he said, noting that he stopped celebrating 25 years ago. "What I found out was that December 25th was something that was in honor of the pagan sun gods and not Jesus Christ."
"Once I learned these things, I didn't want anything to do with it, because to take pagan precepts of worship and combine it with the worship of our Creator is in violation of the first four Commandments that teach us how to love the Lord," Rives stated.
The Early Origins of Christmas
"Basically, it was associated with the Winter Solstice, and the sun worshipers would have a big festival when the sun would begin rising in the sky," Rives explained, who operates Wyatt Museum in Tennessee, and is author of the book and DVD series Too Long in the Sun.
"In the year 273 A.D., there was a Roman emperor by the name of Aurelian. At that time, the Palmyrines had pulled away from the Roman empire, and Aurelian … conquered the Palmyrines and brought the spoils from the temple of Baal back to Rome and established a college of priests — the priests of the sun. And he built a temple to the sun and called the sun god Sol Invictus — 'The Invincible Sun.'"
"At that time, the Roman empire was quite a vast empire, and so in one part of the empire some would call the sun god Zeus, and another part Apollo and Osiris, and on and on, [but] basically it's the same old sun god that represents Baal that we read about in the Old Testament," he said. "Aurelian … called the sun god Sol Invictus — 'The Invincible Sun' — so that all the various worshipers of the sun god — no matter what they called him — could come together and have unity in sun worship."
Rives stated that Aurelian then set a day where everyone could worship the sun god in unison — December 25th.
"In 354, three hundred years after the time of Christ, December 25th was the most important pagan birthday on the entire calendar, and this calendar was drawn up by a Christian living in Rome," he stated, referring to the Codex Calendar of Valentinus.
Staley concurred. His video Truth or Tradition, which has been viewed by tens of thousands on YouTube, outlines many of the origins of popular traditions observed during the Christmas season.
"The Christmas that have have today was popularized with the Feast of Saturnalia, where the Romans celebrate the birth of the Winter Solstice," which begins on December 21st, he said. "The birth of the sun was a huge 12-day festival where there was drunkenness, orgies, [and] there was all kinds of promiscuity."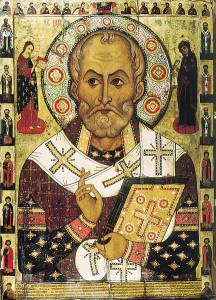 "They would cut down evergreen trees; they would decorate them with silver and gold. They would put candles on the tree to celebrate the Twelve Days of Christmas. They would take another giant log and put it in the fireplace — that's where the yule log came from," Staley explained. "They would hang mistletoe, and they believed there were magical berries on them, so they would perform sexual acts underneath these mistletoes to the fertility goddesses, and that's where we get this 'kissing under the mistletoe.' Santa Claus was originally the god Odin, and eventually got connected to Saint Nicholas."
The men stated that during the Fourth Century the Roman Catholic Church then began to adopt many of the pagan practices while inventing a new holiday in an attempt to convert men to Catholicism.
"I get emails and [have] discussions with Catholic priests, and they say that the [Roman Catholic] Church has the authority to take those pagan activities and Christianize them, in other words, to declare them to be Christian in nature," Rives advised. "So, they are fully aware of those things that we are talking about, but they say that they can Christianize them."
"The Protestants are the ones that are in denial," he continued. "The Protestants say, 'Oh no, these things were never pagan. It has everything to do with Jesus.' And that's simply not true. The Catholic theologians are more honest than the Protestants."
"The reason that I start going through all of the Catholic symbols [in my video] is to show that this a Catholic holiday," Staley said. "They coined Christmas the way that it is."
Opposition Throughout History
"Our forefathers knew better than to celebrate this pagan festival called Christmas," Rives stated. "It was outlawed in New England from 1649 to 1658, and it was condemned for its pagan roots by the Puritans, the Methodists, the Quakers, the Amish, Presbyterians and Baptists. It was later made an illegal holiday in 1856."
In the 1640's, the English Parliament discussed enacting a ban on Christmas because they believed that it was directly contrary to Christianity. One of the main reasons that the parliament and the Puritans in the nation believed this was because the holiday was a mixture of "pagan revelry" and Catholic mandates. Being strongly against the ways of Catholicism, many Puritans forbade the attendance of mass in England, from which the name Christmas was derived.
In 1647, parliament not only passed a law banning Christmas, but also Easter, Whitsun and all of the special "saints" days instituted by the Catholic church. When the Puritans came to America, they did the same.
On May 11, 1659, the Massachusetts Bay Colony legislature passed a law banning any observance of Christmas, declaring: "For preventing disorders arising in several places within this jurisdiction, by reason of some still observing such festivals as were superstitiously kept in other countries, to the great dishonor of God & offence of others, it is therefore ordered … that whosoever shall be found observing any such day as Christmas or the like, either by for-bearing of labor, feasting, or any other way, upon any such account as aforesaid, every such person so offending shall pay for every such offence five shillings, as a fine to the county."
A few years prior to the ban, in 1656, Hezekiah Woodward distributed a pamphlet about Christmas, which stated, "Christ-Mass Day, the old Heathens' Feasting Day, in honor to Saturn their idol-god, the Papists Massing Day, the Profane Man's Ranting Day, the Superstitious Man's Idol Day, The Multitudes Idle Day, Satan's – that Adversary's – Working Day. Taking to heart the heathenish customs, Popish superstitions, ranting fashions, fearful provocations, horrible abominations, committed against the Lord, and His Christ, on that day and days following …"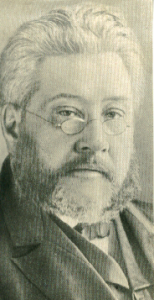 In addition to the nation's founders expressing their opposition to the holiday, a number of well-known preachers throughout history have been recorded as preaching against Christmas. They not only pointed to its institution by the Catholic Church rather than Scripture, but also said that its traditions were altogether vain and worldly.
"We have no superstitious regard for times and seasons," preached Charles Spurgeon in a sermon delivered on December 24th, 1871. "Certainly we do not believe in the present ecclesiastical arrangement called Christmas. First, because we do not believe in the mass at all, but abhor it, whether it be said or sung in Latin or in English; and, secondly, because we find no Scriptural warrant whatever for observing any day as the birthday of the Savior, and, consequently, its observance is a superstition, because not of Divine authority."
"When it can be proved that the observance of Christmas, Whitsuntide and other Popish festivals was ever instituted by a Divine statute, we also will attend to them, but not till then," he continued. "It is as much our duty to reject the traditions of men as to observe the ordinances of the Lord."
"Christmas is coming! Quite so. But, what is 'Christmas?' Does not the very term itself denote it's source – 'Christ-mass?'" declared English pastor and author A.W. Pink in the pamphlet Christmas. "Thus it is of Roman origin, brought over from paganism. But, says someone, Christmas is the time when we commemorate the Savior's birth. It is? And who authorized such commemoration?"
"Some will argue for the keeping of Christmas on the ground of 'giving the kiddies a good time.' But why do this under the cloak of honoring the Savior's birth?" he asked. "Why is it necessary to drag in His holy name in connection with what takes place at that season of carnal jollification? Is this taking the little one with you out of Egypt — a type of the world— or is it not plainly a mingling with the present day Egyptians in their 'pleasures of sin for a season?'"
"By contrary doctrine, we understand whatsoever men, by laws, councils, or constitutions, have imposed upon the consciences of men, without the expressed commandment of God's word: such as be … keeping of holy days of certain saints commanded by men, such as be all those that the Papists have invented, as the feasts of apostles, martyrs, virgins, of Christmas, circumcision, Epiphany, Purification, and other fond feasts," wrote Reformation leader John Knox in the First Book of Discipline in 1560, "which things, because in God's Scriptures they neither have commandment nor assurance, we judge them utterly to be abolished from this realm…"
In more recent years, American-born Pastor G.I. Williamson, who ministered in New Zealand for several decades, preached a message challenging the Body of Christ to not be like the Pharisees and follow man-made traditions.
"[T]here was a day in which Protestants and Roman Catholics disagreed strongly, not concerning what the source of Christmas — and other such holy days — was, but whether or not that source was valid," he preached in 1962. "Then, as now, the Roman Catholic Church fully defended such man-made traditions, because, to quote its own words, 'The Catholic Church has received from Jesus Christ the power to make laws for its members.'"
"[T]he truth is that Christmas has no more warrant from Christ than would such a day that were chosen by yourself," he continued. "The only difference is that tradition through the process of time, raises something of purely human origin to the place that it is highly esteemed of men. But it is still an abomination to God because of its source."
Christians Today
"The battle that Jesus was constantly engaged in with the Pharisees was the age-long battle of God's word versus the traditions of men. In the Church, we are engaged in the same battle today," wrote Zac Poonen, 40-year church planter, author and pastor of Christian Fellowship Church in Bangalore, India, in the essay Christmas and Easter: Christian or Pagan? "Consider Christmas, which is celebrated by many as the birthday of Jesus Christ. Shopkeepers of all religions look forward to Christmas, for it is a time when they can make much profit. It is a commercial festival, not a spiritual one. … Sales of alcoholic drinks go up at this time. … Is this really then the birthday of the Son of God, or of another 'Jesus'?"
Pastor Malcom McInnis of Scotland is also quoted as stating in the article Christmas Examined: An Appeal to God's People, "Christ-mass speaks its own message as to its origin, and it is time for Protestants to disassociate themselves from this Roman Catholic tradition. … What has the exchanging of gifts at Christmas time to do with the birthday of Christ? If it was His birthday would He not be the one to whom the gifts would be given? What have the Christmas tree, the nativity play, a Christmas church concert, and other Christmas trimmings to do with the birthday of the Saviour? These are not part of Biblical Christianity."
Similarly, the Facebook group "Christians Against Christmas," which has hundreds of members, asks, "Why would I as a Christian not want Christ in Christmas? Because the Christ of the Holy Bible does not command us to worship Him in that fashion. … Christmas in this day and age in America is more about family, gifts and honoring the birth of Christ, but it is all a lie."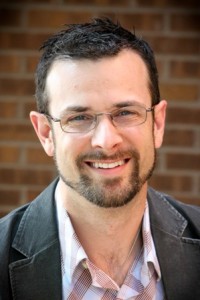 Staley agreed with these beliefs, and noted that it can be difficult to break the news to friends and family who may not understand or share these sentiments. However, he and Rives said that it is more important to obey God rather than men.
"This really doesn't have anything to do with the birth of Jesus. This has everything to do with people getting together as a family over the holidays," Staley said. "And then there are memories; there are emotions involved, there's family traditions, so you're not just telling people, 'Hey, I personally don't want to celebrate … anymore.' What they hear is that you don't care about the family."
"From the very first time, it was very, very difficult [to break it to my family]," he admitted. "It's an ongoing learning process and at the end of it, if people take a position of love in a relationship, there's work-arounds."
He explained that his video Truth or Tradition has also challenged many others, including pastors. "One pastor from Minnesota watched Truth or Tradition and he called me up and said, '… I just watched Truth or Tradition and it's turned my whole world upside down," Staley related. "He said, 'I've got 250 people in my congregation, and now what do I do?'"
"I just stopped doing it," Rives said. "If God doesn't like it, why would you want to do it?"
When asked if it is okay to celebrate the holiday as long as it is done for Christ and not paganism, the men pointed back to Scripture.
"That's exactly what the people thought at Mount Sinai," Rives said, noting that God was not pleased with the syncretism of the people. "If you remember, they [made] the calf and declared a feast unto the Lord."
"If you read the first four Commandments, you will see that He is a jealous God, and He does not allow the combination of pagan worship with His worship at all," he continued. "All through the Old Testament, that's what the people tried to do."
"We have no right to worship our God in any way that we choose," Staley said. "One of the biggest statements that people make is, 'Well that's not what Christmas means to me.' That's great, but you're not the one being worshiped. We have to take into consideration, what does it matter to Him, and if He tells us in Deuteronomy and other places that He does not want to be worshiped in the ways that the pagans worshiped their gods, then that's the end of the story. Either we are serving Him, or He is serving us."
"How do you think He feels when we celebrate His Son's birthday on someone else's birthday that's His arch enemy? Why would I want to do that?" he asked. "I would never want to use anything that would remind my God of the terrible things that would happen in and around [this] festival.  … Would you have satanic star in your home? Would you have a crest of the pope on your wall? You would never have a pagan symbol in your home. Why do you have this?"
In the end, the men state that they are very compassionate with those who still celebrate because they realize that Christians are on different levels and some have never heard the information.
"The churches are full of good people who just don't know," Rives said. "Their leaders have not told them."
However, "Once we know the truth about it," he stated, "we're responsible, and we don't have any choice but to do what's right."
Become a Christian News Network Supporter...

Dear Reader, has ChristianNews.net been of benefit and a blessing to you? For many years now, the Lord has seen fit to use this small news outlet as a strong influential resource in keeping Christians informed on current events from a Biblical worldview. With much compromise and many falsehoods in modern-day Christianity, we strive to bring you the news by keeping Christ and His word in focus.
If you have benefited from our news coverage, please prayerfully consider becoming a Christian News supporter by clicking here to make a one-time or monthly donation to help keep the truth of God's word widely and freely published and distributed.
May Christ continue to be exalted through this work!