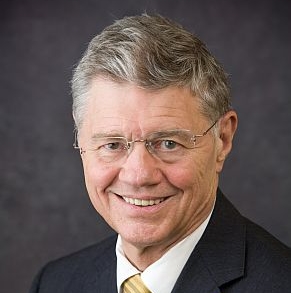 Ann Arbor, Michigan – The founder of the popular pizza chain Domino's Pizza, now real estate mogul, has won a second injunction against the abortion pill mandate in Obamacare, granting him an exemption until his court case has concluded.
As previously reported, Thomas Monaghan, a Roman Catholic, had filed suit in federal court in December on behalf of himself and his property management company, Domino's Farms Corporation, contending that the contraception mandate in Obamacare violated the Religious Freedom Restoration Act.
"Causing death can never be considered a form of medical treatment," his legal challenge outlined.
On December 30th, just days before Obamacare's contraceptive requirement was to go into effect, Judge Lawrence Zatkoff ruled in favor of Monaghan, exempting him from the mandate while his case proceeds in court. He opined that Monaghan had sufficiently demonstrated that the requirement will "substantially burden his exercise of religion."
This week, Judge Zatkoff granted Monaghan a preliminary injunction, a move which only takes place where courts perceive a likelihood of success in a case.
"It is in the best interest of the public that Monaghan not be compelled to act in conflict with his religious beliefs," he wrote.
The Thomas More Law Center, which has been representing the business owner, applauded the decision.
"The HHS Mandate forces our clients to provide abortion causing drugs to their employees when doing so is a direct violation of … our clients' sincerely held religious beliefs," Erin Mersino told reporters. "The court's decision today upholds everyone's freedom of religion and rights protected by the Constitution."
While arguing the case in court, the Thomas More Law Center had pointed to a quote from former President Ronald Reagan.
"To those who cite the First Amendment as reason for excluding God from more and more of our institutions and everyday life, may I just say: The First Amendment of the Constitution was not written to protect the people of this country from religious values; it was written to protect religious values from government tyranny."
While Monahan has had much success in the courts, other businesses have had a significant fight against Obamacare. The popular craft store chain Hobby Lobby and its bookstore franchise Mardel continue to battle in the courts after losing all efforts to obtain an injunction beginning last September.
"These abortion-causing drugs go against our faith, and our family is now being forced to choose between following the laws of the land that we love or maintaining the religious beliefs that have made our business successful and have supported our family and thousands of our employees and their families," evangelical owner Green wrote in a statement last year. "We simply cannot abandon our religious beliefs to comply with this mandate. … By being required to make a choice between sacrificing our faith or paying millions of dollars in fines, we essentially must choose which poison pill to swallow."
The fact that opposite conclusions have been reached in the cases of Domino's Farms Corporation and Hobby Lobby demonstrate that the courts continue to be split on whether businesses have a right to be exempt from the contraceptive mandate in Obamacare. While the Obama administration recently agreed to re-write the requirement so that it excludes religious educational institutions, it contends that secular businesses, even if owned by religious persons, are not entitled to an exemption.
A special message from the publisher...
Dear Reader, because of your generous support, we have received enough funds to send many audio Bibles to Iraqi and Syrian refugees displaced by ISIS in the Middle East. Many have been distributed and received with gladness. While we provide for the physical needs of the people, we seek to provide the eternal hope only found in Jesus Christ through the word of God.
Would you join us by making a donation today to this important work?
Please click here to send an audio Bible to a refugee family >>