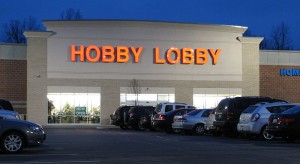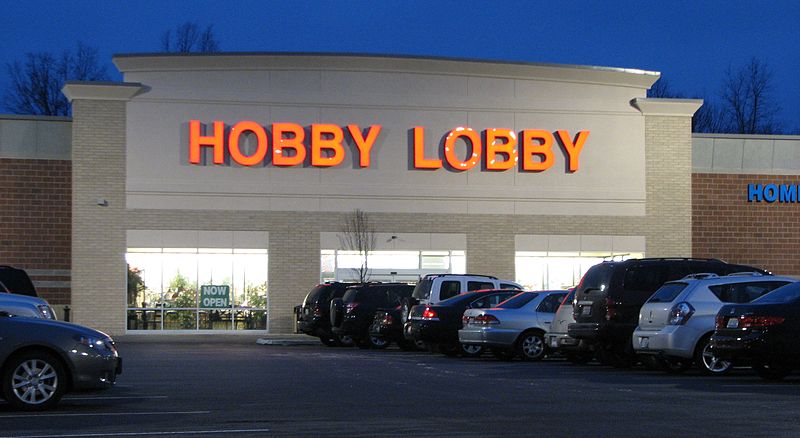 Hostility toward Christians and Christian teachings is growing since the recent U.S. Supreme Court's Hobby Lobby decision, with lawmakers even moving forward with efforts to overturn the protections afforded to religious-owned businesses through legislation.
As previously reported, the U.S. Supreme Court ruled on June 30 in Burwell v. Hobby Lobby Stores, Inc. and Conestoga Wood Specialties Corp. v. Burwell that government cannot force owners of closely-owned corporations to provide contraceptive drugs to employees if they hold religious beliefs that oppose them.
"The government has failed to show that the contraceptive mandate is the least restrictive means of furthering that interest," the court held in a 5-4 decision.
But political commentators, pro-choice protestors and apostate churches alike have now come out swinging against the Christian-owned company, and Christians in general, asserting that the "religious right's" intent is to force morality upon the people.
Salon writer CJ Werleman asserted that Christians seek cultural and political dominion, referring to believers that stand for their faith as the "American Taliban."
"The hyper religious conservatives on the bench of the nation's high court, all of whom were appointed by Republican presidents, see the federal government as being controlled by 'secular humanists' who wish to make war against the purity of the Christian belief system," he wrote.
"Like the 89 million Americans who count themselves as evangelicals, they seek total cultural and political domination," Werleman continued. "The American Taliban is on a roll, and the Republican National Committee is seeking to capitalize on the Christian Right's renewed energy, which has been fueled by victory in the Supreme Court."
Writer Amanda Marcotte of Alternet similarly took issue with both Hobby Lobby and like-minded Christians, expressing angst that Christians would put a damper on women's sex lives.
"The scary thing … is that the Supreme Court seems to believe that your fellow citizens have broad rights to try to impose their anti-sex views on you through harassment or, in the case of Hobby Lobby, docking your compensation package as a kind of sex fee,"  she wrote in a recent article.
"Indeed, the argument that drives the anti-choice movement isn't really 'life,' but goes more like this: In some more 'moral' past, women were so scared of pregnancy that they all waited until marriage to have sex and then only did it sparingly without enjoying too much, as befits a lady," Marcotte continued. "Women going into abortion clinics are seen by the anti-choice movement as wayward souls who need to be saved from their sex-having ways and turned towards a life of chastity and pushed to give birth as repentance for the sin of lust."
Protests have also been organized outside of Hobby Lobby stores nationwide over the past week, including in Huntsville, Alabama, Springfield, Missouri, South Jordan, Utah, Woodbury, Minnesota and Burbank, California. A protest is planned in Clarence, New York for today with others likely following.
In Burbank, California, some protesters had crafted IUD's out of pipe cleaners, and were passing out coupons to passersby from Hobby Lobby's competitors. "Not the Church, not the state, women must control their fate!" protesters chanted, holding signs such as, "Keep your theology off my biology."
Likewise, the Washington Post reported this week that 29-year-old Jasmine Shea of Albany, New York admitted to the publication that she went into her local Hobby Lobby store and rearranged some of the letters in a number of craft displays to spell the phrase "pro-choice."
She stated she originally visited the location in Lathan to distribute condoms to females, but when she only saw one female employee, she left the condoms randomly around the store. Others have now informed Shea that they have copied her idea of rearranging the in-store letter displays.
In Aurora, Illinois, a group of clergy–along with representatives from Planned Parenthood–distributed condoms in front of their local Hobby Lobby store, asserting that some believers support the contraceptive mandate.
"It just kind of started out as a joke," Mark Winters who leads the First Congregational United Church of Christ in Naperville, told reporters. "It started out to show that not all Christians are opposed to contraceptives."
Winters was joined by Emmy Lou Belcher, who has now retired from her position at the DuPage Unitarian Universalist Church in Naperville.
Bruce Powell, the leader of the progressive group Faithful America and retired Baptist minister, organized a protest in Edmond, Oklahoma outside of Hobby Lobby. Reports state that approximately 30 to 40 others gathered with him to stand against the company.
"The right of religious liberty is a fundamental human right. Corporations are legal constructs. They are not human beings," he told local television station KFOR.
As previously reported, some democrats in Congress are now also pushing to pass a bill that could somehow supersede the Supreme Court's decision.
"After five justices decided last week that an employer's personal views can interfere with women's access to essential health services, we in Congress need to act quickly to right this wrong," Sen. Pat Murray (D-WA) said in a statement Wednesday. "This bicameral legislation will ensure that no CEO or corporation can come between people and their guaranteed access to health care, period."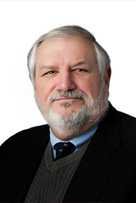 But others are urging Christians to take a stand for Hobby Lobby and have applauded the court for defending religious freedom.
"We are very thankful that the Supreme Court acted to protect family businesses from government coercion and fines for simply honoring the tenets of their faith," said Dr. David Stevens of the Christian Medical Association (CMA).
"There seems to be growing intolerance of the faith community by some government officials who appear to want to extinguish the First Amendment freedoms that allow for a diversity of values," he continued. "We are seeing this antagonism expressed in coercive government mandates enforced with harsh penalties and discriminatory practices that threaten to eliminate the faith community from the public square."
"The idea that faith is separate from activities at work or elsewhere in the public square should be unacceptable," added Hugh Whelchel of the Institute for Faith, Work and Economics. "For the Christian, work in and of itself is an exclusively religious activity. Working in the field of business is just as religious as working as a missionary. .. [F]or Christians there are no secular pursuits. The Bible says to do everything you do for God."
"We are pleased and relieved … that the nation's highest court ruled in a way that upholds the Christian view of work," he said.
Celebratory rallies were held in both Chicago, Illinois and Hartford, Connecticut following the Supreme Court's decision.
Become a Christian News Network Supporter...

Dear Reader, has ChristianNews.net been of benefit and a blessing to you? For many years now, the Lord has seen fit to use this small news outlet as a strong influential resource in keeping Christians informed on current events from a Biblical worldview. With much compromise and many falsehoods in modern-day Christianity, we strive to bring you the news by keeping Christ and His word in focus.
If you have benefited from our news coverage, please prayerfully consider becoming a Christian News supporter by clicking here to make a one-time or monthly donation to help keep the truth of God's word widely and freely published and distributed.
May Christ continue to be exalted through this work!