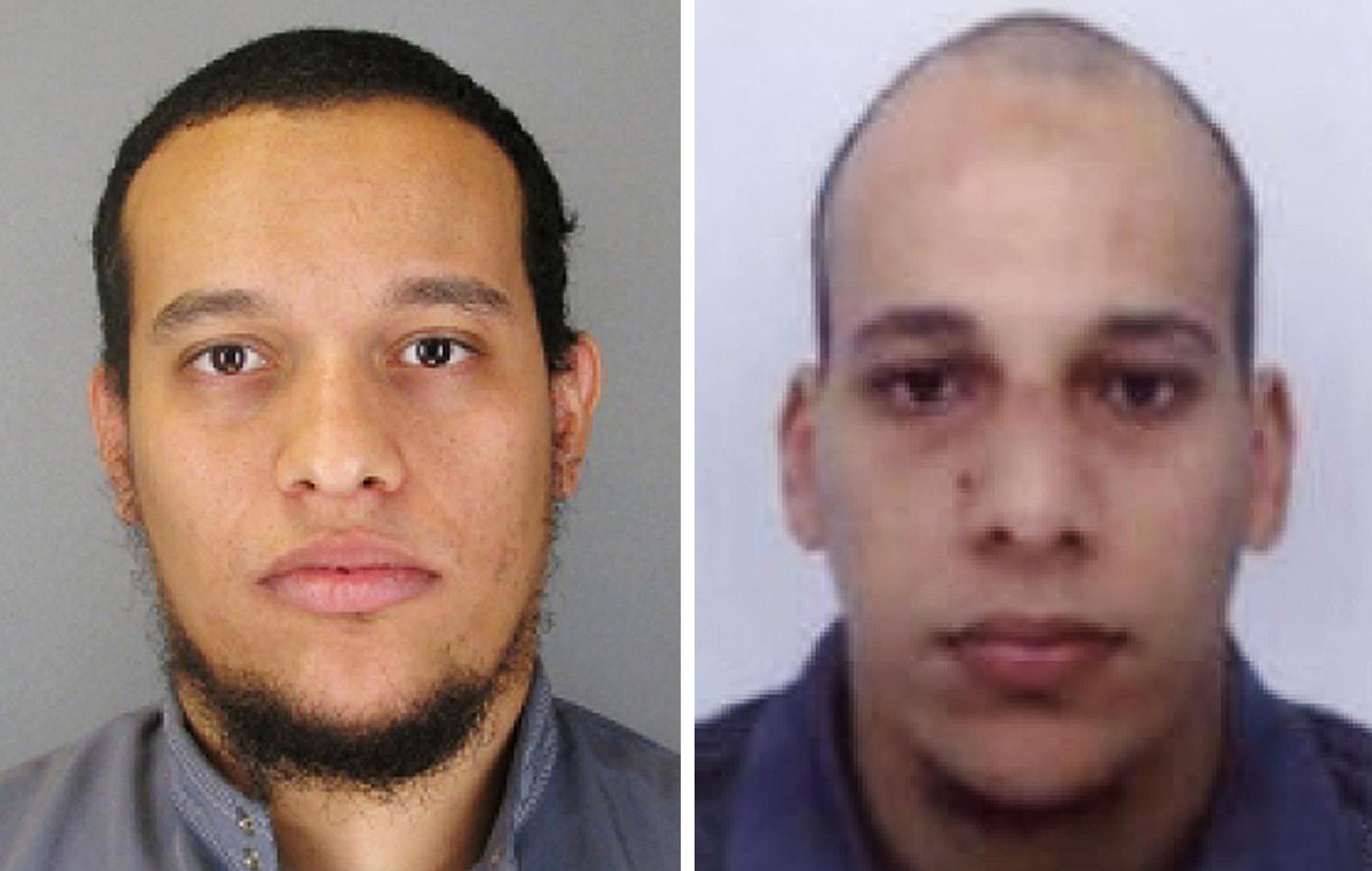 PARIS — The two Islamic shooting suspects involved in a massacre upon a Paris newspaper office that published cartoons mocked Mohammad have been killed following a standoff with police.
As previously reported, Brothers Said and Cherif Kouachi, 32 and 34 respectively, and Hamyd Mourad, 18, were identified as the suspects in the attack that took twelve lives at the atheist-run newspaper Charlie Hebdo on Wednesday. At least one of the men, Cherif Kouachi, has been known to have ties to terrorist groups. He was convicted in 2008 for seeking to enlist youth to travel to Iraq and Syria to fight U.S. forces, and was sentenced to three years in prison, with all but 18 months suspended.
While Mourad reportedly turned himself into police this week, the Kouachi brothers have been on the run, and on Friday were believed to be holed up inside of a printing house in the town of Dammartin-en-Goele, approximately 25 miles north of Paris. One person was held hostage in the standoff and the men told negotiators that they "want to die as martyrs." While information is still forthcoming as to how the men died, reports state that gunshots and explosions could be heard at the printing plant, and smoke was seen rising from the building.
Simultaneously, while police were handling the standoff with the Kouachi brothers, a second Islamic pair, identified as Amedy Coulibaly, 33, and his girlfriend Hayat Boumeddiene, 26, took five hostages at a Jewish deli in Paris known as Hypercacher. At least two people were shot in the incident, and women and children are believed to be among the hostages.
Coulibaly and Boumeddiene are suspected to be behind the shooting death of Paris police officer Clarissa Jean-Philippe, who was gunned down on Thursday while handling a traffic accident in the city. Coulibaly had been convicted previously of trying to help Islamic terrorist Smain Ali Belkacem, known for the 1995 attack on a French transportation system, break from police custody. Coulibaly is believed to be an acquaintance of Cherif Kouachi.
Reports state that several explosions and gunfire were also heard at the deli before police special forces charged the store. Shoppers were then seen fleeing the market with police escorting them outside. Ambulances awaited any who might need medical attention. It is believed that Coulibaly has been killed in the hostage standoff.
French officials deployed nearly 90,000 police and military personnel to handle the standoffs and bring an end to the terror that has reigned in France over the past several days. However, as previously reported, several Islamic attacks have unfolded in France in the past several weeks, raising fears over what might happen next.
Last Friday, a Muslim man attempted to strangle a police officer while yelling "Allahu Akbar," and last month, in the city of Joue-les-Tours, 20-year-old Bertrand Nzohabonayo entered a police station with a knife and began attacking officers while yelling the common Islamic saying.
Reports also state that in December, a man plowed the vehicle he was driving into a crowd in the city of Dijon, injuring thirteen. He also yelled "Allahu Akbar" and "for the children of Palestine" as he committed the act, although prosecutors claim that the man was mentally ill.
France raised its terror threat level following Wednesday's attack.
A special message from the publisher...
Dear Reader, because of your generous support, we have received enough funds to send many audio Bibles to Iraqi and Syrian refugees displaced by ISIS in the Middle East. Many have been distributed and received with gladness. While we provide for the physical needs of the people, we seek to provide the eternal hope only found in Jesus Christ through the word of God.
Would you join us by making a donation today to this important work?
Please click here to send an audio Bible to a refugee family >>