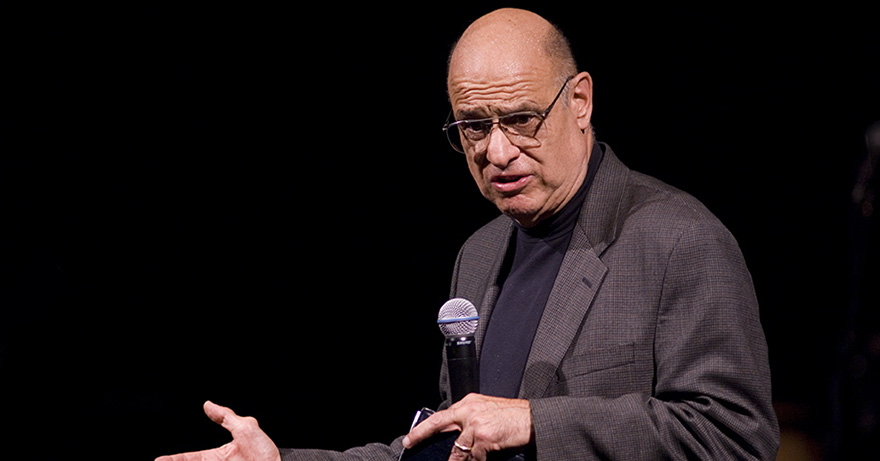 PHILADELPHIA — A former editor of a prominent Christian publication is praising Tony Campolo after he announced this week that he has decided to endorse and speak out for the inclusion of open homosexuals in the Body of Christ—a move that is generating concern among Christians nationwide.
"God bless Tony Campolo," wrote retired Christianity Today editor David Neff on Facebook this week. "He is acting in good faith and is, I think, on the right track."
As previously reported, Campolo, who serves as one of the leaders at Mount Carmel Baptist Church in West Philadelphia—a part of the National Baptist Convention USA and American Baptist Churches USA—made the announcement on Monday.
"It has taken countless hours of prayer, study, conversation and emotional turmoil to bring me to the place where I am finally ready to call for the full acceptance of Christian gay couples into the Church," he wrote in a statement posted to his website.
Campolo's wife, Peggy, is a homosexual activist and believes that the Church should be accepting of same-sex "marriage." He explained that his wife is one of the reasons why he has decided to endorse acceptance of homosexuals in Christianity.
"One reason I am changing my position on this issue is that, through Peggy, I have come to know so many gay Christian couples whose relationships work in much the same way as our own," he said. "Our friendships with these couples have helped me understand how important it is for the exclusion and disapproval of their unions by the Christian community to end. We in the Church should actively support such families."
After Neff applauded Campolo for his statement, Christianity Today reached out to him to obtain further clarification.
"I think the ethically responsible thing for gay and lesbian Christians to do is to form lasting, covenanted partnerships," Neff replied in an email to Mark Galli, the current editor and former Presbyterian minister. "I also believe that the Church should help them in those partnerships in the same way the Church should fortify traditional marriages."
Galli said that he is disappointed in Neff's words.
"At CT, we're saddened that David has come to this conclusion," he wrote in an editorial on Tuesday. "Saddened because we firmly believe that the Bible teaches that God intends the most intimate of covenant relationships to be enjoyed exclusively by a man and a woman."
Mark Tooley, the president of the Institute on Religion and Democracy, also commented on Neff in The Stream.
"Neff in recent years has inclined leftward, especially in his former role on the executive board of the National Association of Evangelicals," he wrote, stating that Neff has backed "ostensible 'compromise' abortion language from Democrats to ease passage of Obamacare" and endorsed "Jim Wallis's 'Circle of Protection' around federal entitlement programs," among other items.
Tooley noted that the former Christianity Today editor, however, did sign a statement in support of biblical marriage in 2009.
"Neff's and Campolo's full embrace of same-sex behavior indicates that theological and ethical orthodoxy may become increasingly difficult and rare for religionists on the political Left," he said. "As they quit the historic consensus on the Christian teaching now under most assault, they likely will be joined by a growing cadre of post-Evangelicals who prefer cultural accommodation to traditional Evangelical counter cultural witness."
A special message from the publisher...
Dear Reader, because of your generous support, we have received enough funds to send many audio Bibles to Iraqi and Syrian refugees displaced by ISIS in the Middle East. Many have been distributed and received with gladness. While we provide for the physical needs of the people, we seek to provide the eternal hope only found in Jesus Christ through the word of God.
Would you join us by making a donation today to this important work?
Please click here to send an audio Bible to a refugee family >>