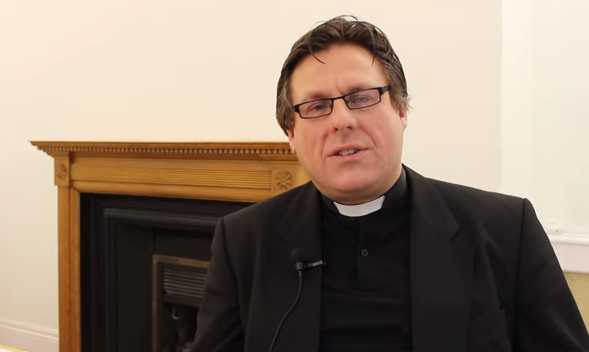 CAMBRIDGESHIRE, U.K. — A Christian prison worker who was barred from participating in chapel services after quoting a Scripture that references homosexuality will have his case heard by an employment tribunal today.
Barry Trayhorn has been employed as a gardener at HMP Littlehey since 2011, and since 2012 he has volunteered to help with the chapel services at the invitation of the prison chaplain. The facility houses those who have been convicted of sex offenses.
In May of last year, while leading worship, Trayhorn felt led to quote from 1 Corinthians 6:9-11 and exhort prisoners that forgiveness is available to those who will repent.
"Know ye not that the unrighteous shall not inherit the kingdom of God? Be not deceived: neither fornicators, nor idolaters, nor adulterers, nor effeminate, nor abusers of themselves with mankind, nor thieves, nor covetous, nor drunkards, nor revilers, nor extortioners, shall inherit the kingdom of God," the Scripture reads. "And such were some of you: but ye are washed, but ye are sanctified, but ye are justified in the name of the Lord Jesus, and by the Spirit of our God."
"As I led the worship, I spoke about the wonder of God's love and the forgiveness that comes through Jesus Christ to those who recognize their sin and repent," Trayhorn said in a statement. "I simply said what the Bible says. Prisoners need to hear God's word just as much as anyone else. If people come to a Christian chapel service, we cannot hold back the gospel truth that God forgives those who repent."
A complaint was lodged against Trayhorn four days later, and he was barred from assisting further with chapel services, being advised that he had violated prison policy and U.K. equality laws for speaking against homosexuality.
"The mere mention of homosexual behavior in the Bible verses that I quoted provoked complaint," he outlined. "I was barred from taking part in chapel services and trouble came my way."
Trayhorn was advised that a disciplinary hearing would ensue.
In August of last year, he left work after the stress literally made him sick, and officially resigned in November, citing harassment for his faith. A disciplinary hearing was held a day later.
He has now taken his case to an employment tribunal, which will hear his case today in Bedford. Trayhorn is contending that he was essentially forced out of his main job as a gardener through the way he was treated for quoting Scripture on homosexuality during the chapel service.
"It is astonishing that Barry was forced out of a sex offenders' prison for repeating what the Bible says about sexual behaviour—during a chapel service—as he spoke about repentance and forgiveness," said Christian Concern President Andrea Williams in a statement. "No one should be denied an opportunity to hear what God has to say about the way to restoration, least of all those in prison for sexual offenses."
A special message from the publisher...
Dear Reader, because of your generous support, we have received enough funds to send many audio Bibles to Iraqi and Syrian refugees displaced by ISIS in the Middle East. Many have been distributed and received with gladness. While we provide for the physical needs of the people, we seek to provide the eternal hope only found in Jesus Christ through the word of God.
Would you join us by making a donation today to this important work?
Please click here to send an audio Bible to a refugee family >>