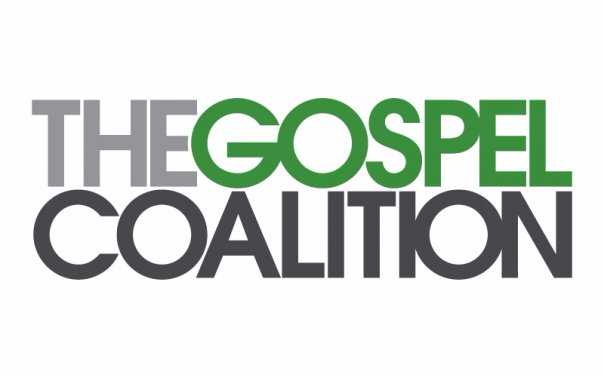 WASHINGTON — A leader at a Washington, D.C. assembly that is a part of Tim Keller's Gospel Coalition recently penned an article asserting that pastors nationwide should encourage their congregations to vote for Hillary Clinton.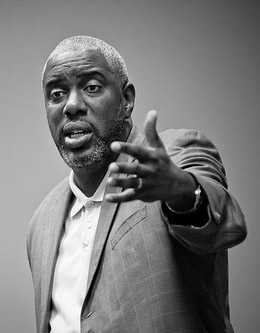 Nick Rodriguez is a member of Anacostia River Church, a congregation planted by Mark Dever and led by Thabiti Anyabwile. Dever serves on the board for Keller's Gospel Coalition and Anyabwile writes on the Coalition site. As previously reported, Anyabwile announced last month that unless there is an alternative, he will vote for Clinton in the fall.
"Let the hate begin. But if choice is between Clinton and Trump, I'm voting Clinton. I'll go back to not voting when this man is defeated!" he wrote on social media on May 9.
Anyabwile also wrote in a post for the Gospel Coalition last month that "I regard a President Trump the worse of the two evils before us."
Now, Rodriguez, a leader in Anyabwile's congregation, has also penned an article entitled "Evangelical Leaders: Tell Us to Vote for Clinton," in which he explains why he thinks pastors should get behind a Clinton presidency.
"I think that evangelical leaders—in particular, conservative evangelical leaders—need to use all the influence God has given them to encourage thinking Christians to vote for Hillary Clinton. No dithering; no qualifications. The stakes are simply too high," he wrote.
Rodriguez then outlines six reasons why he believes pastors should encourage their congregations to vote for Clinton, starting with the assertion that every election is a choice between two evils. He pointed to the fact that a number of evangelicals were willing to vote for Mitt Romney, a Mormon, during the 2012 presidential election.
"[F]our years ago, most of you had no problem telling Christians to vote for an avowed leader of a false religion—a person who had dedicated a substantial portion of his life shepherding souls down a path that leads to hell," Rodriguez wrote. "When you endorsed him, I know you weren't endorsing that; you just had a common cause that was more important. The same is true with endorsing Hillary. You're not endorsing her views on abortion (and you can make that clear); rather, you have a common cause with her that's more important."
Other reasons for voting for Clinton included concerns that Trump would be a threat to the Republic and the unity of the Church, and that Clinton is at least predictable, although objectionable due to her stances on abortion and homosexuality.
"[Y]ou might spend all of a Hillary Clinton presidency opposing everything she's doing at the top of your lungs. But I'm pretty sure you'll still be able to oppose her in the context of the democratic republic we live in, and that you'll be able to work to unseat her in the next election if that's what you want," he stated. "I cannot say the same of Trump."
While some Gospel Coalition readers applauded Rodriguez' reasoning, others were not so convinced.
"I will never knowingly and willingly vote for a pro-murder candidate. I will never throw my support behind a person who believes children are not people. Similarly, I would never support a person who believed that Africans were animals or Jews were pigs. I won't and my conscious won't let me. It's disgusting and depraved," one commenter wrote. "I don't care how much we have in common and I don't care how much the Democrat party has done for minorities."
"[B]oth are terrible options and our jobs as Christians is not to do the lesser of two evils, but to not do evil at all," another remarked. "Trump will not save [America], Hillary will not save it, the Gospel will. Let's focus on that and just admit we as Christians cannot vote in this election."
"I have lost all respect for the Gospel Coalition. Any group that would publish an opinion urging Christians to vote for Hillary is apostate," a third wrote. "I will never vote for Trump, but Hillary is even worse! So sad to see that there are so few 'pastors' who are willing to literally have the Scriptures rule their faith and conduct."
Anyabwile noted that Rodriguez's opinions are not necessarily representative of the Gospel Coalition or Anacostia River Church as a whole. As previously reported, a ministry director at Keller's Redeemer Presbyterian Church has been a regular donor to the Bernie Sanders campaign.
A special message from the publisher...
Dear Reader, because of your generous support, we have received enough funds to send many audio Bibles to Iraqi and Syrian refugees displaced by ISIS in the Middle East. Many have been distributed and received with gladness. While we provide for the physical needs of the people, we seek to provide the eternal hope only found in Jesus Christ through the word of God.
Would you join us by making a donation today to this important work?
Please click here to send an audio Bible to a refugee family >>