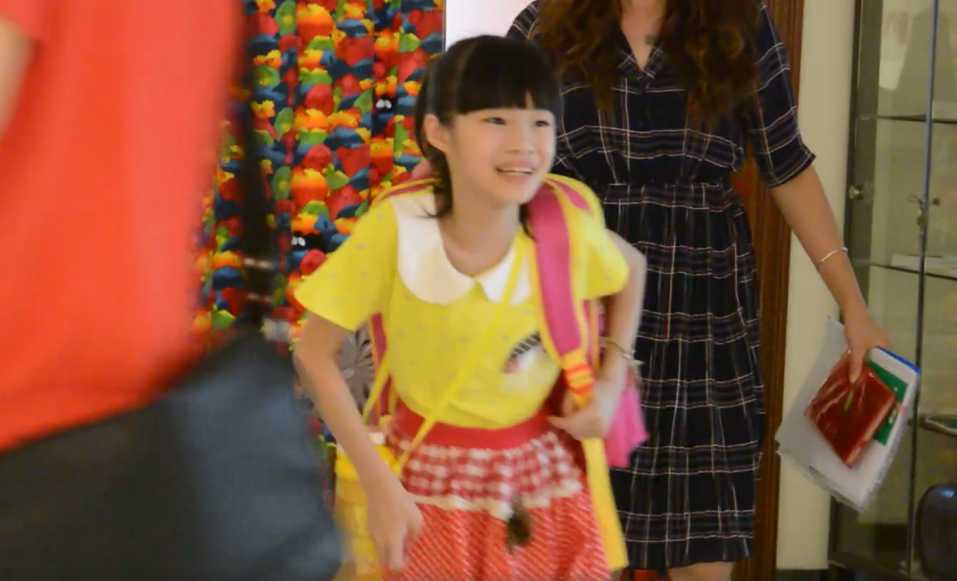 A moving video of a Chinese girl joyfully running into the arms of her adoptive parents has gone viral, causing tears of happiness for thousands of viewers worldwide.
The video was posted earlier this month by Michael and Meg Foster of Lockport, New York, as it captured what is known as the "gotcha" moment of their 11-year-old daughter Fen of Guangzhou, China and the great joy she expressed in finally being a part of a family.
"She comes out from behind a curtain (our hearts skip a beat), squints (she needs glasses), takes a couple steps, spots Meg, proclaims 'Mama? Mama!' and runs and leaps into her arms and gives a huge hug while repeating 'Mama," the couple explained in a play-by-play on Facebook.
Fen, with a big smile, tells Meg in Mandarin that she missed her and proceeds to also give her new dad a hug as well, calling him "Baba" or Father.
"Then, on her own, she spots Charis (who was recording) and runs to her saying 'sister' and hugs her," the couple outlined. "She spots Clay and runs to him saying 'brother' and hugs him. She spots Mikaela and runs to her saying 'sister' and hugs her, and then moves back to Mama."
The Fosters also recalled that after the recording ended, Fen "literally jumps up and down and shouts for joy with the biggest smile."
Their guide, who was moved to tears at the sight, said that he had never seen a child so happy to meet their adoptive parents in his 20 years of working with adoptions.
After posting the video online, the footage quickly went viral, receiving over 300,000 views within 24 hours. The Fosters state that they have replied to messages from Minnesota to Moscow about the gotcha video, and have heard from many who have been moved to tears themselves in viewing the happy moment.
"We know adoptive families understandably don't always go public with this moment, but we feel God has blessed us too much not to share it with those who helped make it possible," the couple wrote. "We hope you are blessed and encouraged and inspired to share in this glimpse of it. We believe this is God's passion for every lonely one on the planet (one less now!)"
"This is so much bigger than us. We are merely being pulled along by the one holding the pen," they said. "That video is a picture of a greater love. It's the arms of Jesus wide open and longing for those without a place in this world to find a home in Him forever."
The Fosters have two other adopted children as well as three biological children.
A special message from the publisher...
Dear Reader, because of your generous support, we have received enough funds to send many audio Bibles to Iraqi and Syrian refugees displaced by ISIS in the Middle East. Many have been distributed and received with gladness. While we provide for the physical needs of the people, we seek to provide the eternal hope only found in Jesus Christ through the word of God.
Would you join us by making a donation today to this important work?
Please click here to send an audio Bible to a refugee family >>