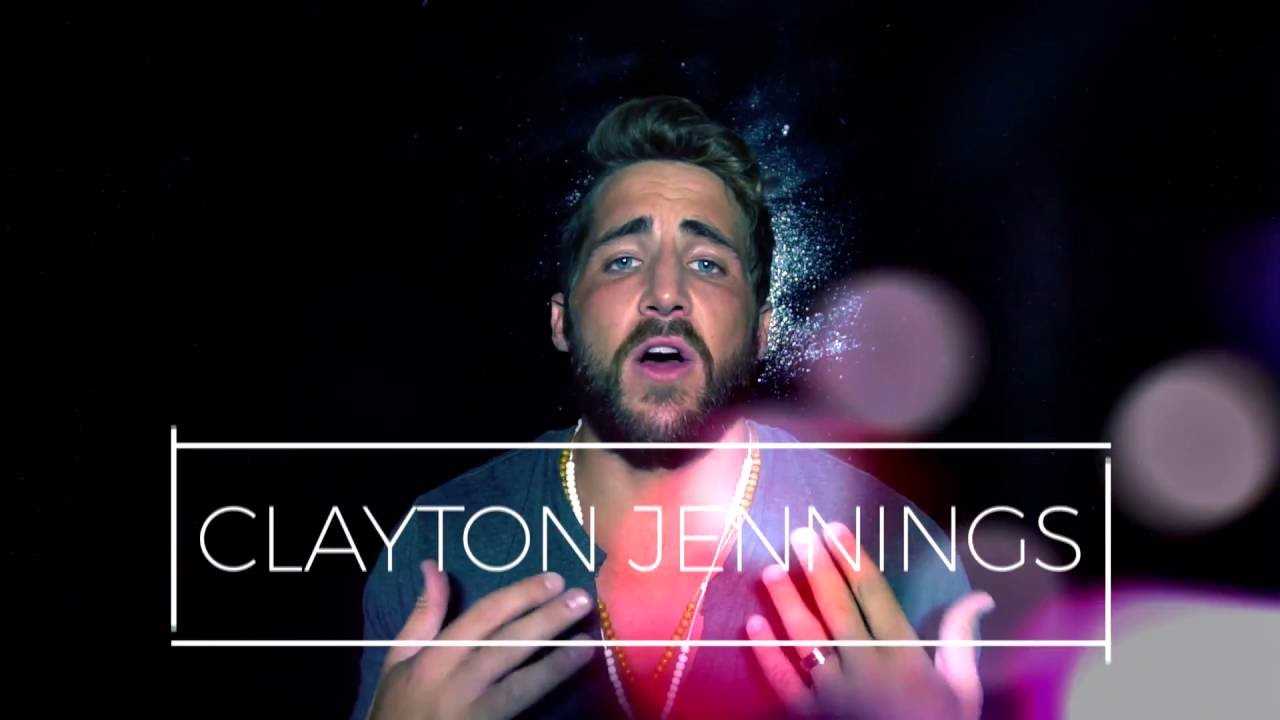 A self-described evangelist, author and poet who rose to celebrity status for his hip-hop styled poetic messages, model-like photographs and numerous selfies has had his ministerial credentials revoked after confessing to sexual indiscretions. The admission occurred as a number of women have recently come forward citing that both promises of marriage and spiritual abuse played a role in them being lured into sexual sin.
Clayton Jennings, who had been in the midst of promoting Tim Tebow's new book "Shaken," released a spoken word confession online on Nov. 13, which as of press time has obtained over 190,000 views.
"I never claimed to be perfect and I never said I was sinless. Presenting you with a fake facade of greatness is never why I got in this," he says in the video. "I want you to know this: I've sinned—a lot."
"I could tell you stories of my past sin, but I wouldn't know when to stop. I had sex before marriage and I broke a lot of hearts. And that's not even the worst part. Sometimes it was during seasons of ministry," Jennings admits. "I led some girls on, and there were text messages of sex and sin."
Six women have come forward thus far to state that Jennings had manipulated them into sexual behavior, the majority of which are in notable professions.
Christian News Network had reached out to to Jennings earlier this month after reviewing the evidence and speaking with his father and pastor, Don Jennings, Sr. of Harbour Shores Church in Cicero, Indiana. Jennings confirmed that he had sinned, but would not affirm that the matter involved multiple women. He said that he "would rather not talk about the allegations at this time" as he was focused on obtaining "counseling for past sins."
Jennings advised on Nov. 10 that he decided not to release a statement as originally planned. However, on Nov. 13, after informing that no statement would be released, he published his poetic video confession to social media.
THE FIRST WOMAN TO COME FORWARD
The first woman to come forward about the matter, sharing her story with J.D. Hall of the Polemics Report, said that the situation began when Jennings messaged her online last year to thank her for her support of his ministry and to invite her and her family to an upcoming event in her area. He asked for her phone number to send her the information.
But not only did he do so, she said, he continued texting her and showing interest in her.
"We texted and spoke on the phone for long hours, where Clayton revealed to me his belief that Jesus had told him we were meant to be together and I was the future wife God had chosen for him," she said.
Jennings also "began exhibiting almost obsessive behavior, sending hundreds of texts if I did not respond within a few hours time and demanded daily pictures so he could see his 'future wife,'" the woman stated. "His obsession for photos evolved quickly into 'Bae pics' or nude photos, claiming he needed them because of the distance."
When she would not grant the requests, he would become upset and tell her that it wasn't wrong.
"[He would] pressure me with hundreds of clocks, angry faces, broken hearts, etc. attempting to convince me that it was okay because it was for 'our eyes only and we were meant to be together,'" the woman said.
After meeting each other in person, Jennings took her house shopping, stating that they would soon be wed. He then took the woman to his home, where he allegedly became sexually aggressive—behavior that she rejected. But Jennings later bought the woman alcohol, pouring her a large glass that made her intoxicated. Watching his ministry videos together, the woman states that Jennings then committed fornication with her.
When she expressed her objections the following morning, Jennings told her that it was "good" and okay that they had sexual relations.
"He assured me he made love to me as his future wife, and would never use a girl because he couldn't do that to Jesus as he would have to answer for it," she said, but added, "Clayton was very adamant about the Plan B pill and explained that his entire ministry would be ruined if I were to get pregnant."
Days later, the woman said, Jennings didn't want to have anything to do with her, and claimed that he had just been informed by his doctor that he was going to die and so he needed to "focus all of his energy on Jesus … with the short time he has left." He also allegedly told her that he didn't want anyone to know that the two knew each other, and so they broke off all contact for a time, until the woman confronted him about the shame and pain she was feeling.
"Then [he] called me, yelling 'What don't you get?! There was never a relationship, that was just two people who were physically attracted to each other!' and told me 'you meant nothing to me,'" she recalled.
The woman said she later found out that during this time, he had been engaged to the woman who is now his wife.
THE SECOND WOMAN TO COME FORWARD
After reading the first woman's story, another woman contacted Hall, stating that she had a similar experience. The woman, a musician, said that she met Jennings in 2014 when he served as the producer for a televised competition.
The two began texting and talking to each other, and at one point, Jennings invited her to his home. But the woman told him that she didn't feel right about being alone with a man at night.
"He had a way of making me feel like I was being silly and overreacting, so we compromised that he could come over to my place instead," she said.
However, when he did, Jennings allegedly became physical with the woman, which made her uncomfortable.
"I stopped him, saying he was going way too fast, but my attempts were continually ignored. That first night, he would say things like 'Talk dirty to me' and 'When is the honeymoon?'" she said.
He also told her that he had broken off his engagement with the woman who is now his wife, and that she was his first love since.
The woman continued to see Jennings, and one night as he brought her alcohol and the two watched his ministry videos together, he again became sexually aggressive. When she objected, he told her that she was "beautiful" and that she could "trust" him. Convinced that he cared for her, the behavior continued, she said, during a third visit.
"I told him that it was my belief that sexual favors (of all forms) outside of marriage is a sin against God. He would stare at me with such a confused look on his face as he assured me 'No, it's not the same' and because of his authority as a 'minister,' I believed him and gave in," the woman said.
When she expressed her guilt the following morning, Jennings brushed it off.
"Again, he assured me it wasn't the same as sex and told me that he really cared for me and could see a real future with me. He assured me I could trust him and that being physical in that way is what two people do when they care about each other," she recalled.
"I justified being sexually intimate with him because I thought we would get married someday," the woman said. "He knew I wanted to wait for marriage and told me that he would wait with me, wanting to be my first. He downplayed the consequence of our disobedience to Christ when he told me to simply 'Forgive and forget," like it was no big deal."
The woman continued to see Jennings, but found it strange when he snuck her out of the house so others would not see them together. She also found it strange when he suddenly would have nothing to do with her. He soon claimed to her that his father was seriously ill and that he wanted to walk through the matter alone.
"Looking back, I remember thinking how different he was from the way he portrayed himself online, almost like he was two completely different people. I was so disappointed realizing that he wasn't the 'Sold out for Jesus' guy that I thought he was," she writes in retrospect.
The other women who have come forward have not yet released their stories.
JENNINGS' ADMISSION
After reviewing evidence, such as texts between Jennings and one of the women, as well as an audio file that included a confession from Jennings, Christian News Network reached out to Jennings' father and pastor, Don Jennings.
Jennings advised that his son had come to him to confess and that he believed he was genuinely repentant. However, he said that he had been told by his son that he had only committed sin with one woman—that he had met with the woman, her mother and Jennings—and wasn't aware of anyone else.
However, since that time, other women have come forward to state that Jennings had also wooed them into sexual sin. Jennings' video confession also cited that he "broke a lot of hearts" and led "some girls on"—plural.
Jennings' home church, led by this father, has now consequently revoked his ministry credentials.
"[W]e have removed/revoked our licensing of Clayton to the gospel ministry," Chris Fritz, assistant pastor at Harbour Shores, told Hall.
Christian News Network contacted Fritz regarding the revocation of Jennings' ministerial license; however, a response was not received by press time.
While some state that Jennings manipulated women into sex and committed spiritual abuse by convincing them that the acts were not wrong in the sight of God, Jennings claims that he simply committed wrongdoing while dating.
"I thought I was just dating, but my actions were degrading. All the while my future wife stayed pure, praying and waiting," he says in the confessional video released this month. "I was a sinner and I was a liar. I let down every single person I admired, but I especially let down my Lord."
"I am the chief of sinners and I've come to end of myself," Jennings states. "And the only thing that saved me was putting down my pride and picking up the Bible off the shelf. I wanted to find verses where Jesus called me forgiven and new, but God kept taking me to verses that showed me how bad my sin was and what He wanted me to do, and this is it (to confess)."
1 Thessalonians 4:3-5,7-8 reads, "For this is the will of God, even your sanctification, that ye should abstain from fornication. That every one of you should know how to possess his vessel in sanctification and honor, not in the lust of concupiscence, even as the Gentiles which know not God. … For God hath not called us unto uncleanness, but unto holiness. He therefore that despiseth, despiseth not man, but God, who hath also given unto us His Holy Spirit."
Jennings has asked for prayer for both himself and those who he has hurt. He married his longtime girlfriend Jamie in March of this year.
Become a Christian News Network Supporter...

Dear Reader, has ChristianNews.net been of benefit and a blessing to you? For many years now, the Lord has seen fit to use this small news outlet as a strong influential resource in keeping Christians informed on current events from a Biblical worldview. With much compromise and many falsehoods in modern-day Christianity, we strive to bring you the news by keeping Christ and His word in focus.
If you have benefited from our news coverage, please prayerfully consider becoming a Christian News supporter by clicking here to make a one-time or monthly donation to help keep the truth of God's word widely and freely published and distributed.
May Christ continue to be exalted through this work!