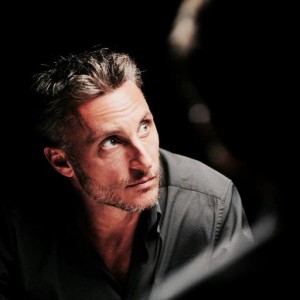 Billy Graham's grandson, Tullian Tchividjian, is being to called to step away from all forms of ministry as several women have come forward to tell their side of the story surrounding his affairs, including his former mistress who says that Tchividjian was only forced to resign after their sexual relationship had been caught on the church server.
But despite the revelations, Tchividjian's publisher, David C. Cook, lead by Cris Doornbos, says that they are committed to publishing his new book, tentatively on the subject of grace.
"Our status with him (Tchividjian) hasn't changed," Chief Advancement Officer Tim McDonald recently told the Christian Post. "We're committed to him and his family as a publisher and will continue to be so."
PASTORS: "WE IMPLORE TULLIAN TO REPENT OF HIS WICKEDNESS"
Six pastors, a counselors and two female ministry leaders released an open letter on Wednesday expressing grief after reading the stories of three women who have come forward in recent weeks.
"We join with others in expressing our shared grief regarding these latest allegations, as well as our thankfulness for the courageous women who came forward to tell their stories," the letter began. "We join our prayers together that they will receive the care and support that they need to heal and move forward in their lives."
The signees state that they had once thought Tchividjian was penitent, but no longer feel that way after hearing the other side of the story.
"[W]e were encouraged that Tullian seemed committed to walking a path of healing and renewal through repentance under the authority of his church of membership. However, later disclosures, and these most recent allegations, cast grave doubts over the sincerity of this commitment," the letter outlined.
The pastors, which include Tchividjian counselors Scotty Smith and Paul Tripp—the latter of which had counseled him to divorce—therefore state that Tchividjian should not be in any public ministry and needs to repent and get his life right with both God and man.
"Inasmuch as Tullian Tchividjian has habitually and impenitently used his public platform, his family's good name, and the name of Christ for his own selfish ends, we believe that he has disqualified himself from any form of public vocational ministry," they declared.
"For the sake of his eternal soul, we implore Tullian Tchividjian to repent of his wickedness and demonstrate his repentance by submitting himself to the leadership of his church of membership, pursuing forgiveness, healing, and reconciliation with those whom he has sinned against."
The letter is also signed by Kevin Labby of Willow Creek Presbyterian Church in Winter Springs, who had hired Tchividjian to serve as Director of Ministry Development just two weeks after his divorce. The church fired Tchividjian in March for not telling the whole truth after he suddenly announced—contrary to how he had previously portrayed the matter—that he had already been in an affair before he discovered his wife's indiscretions, and then had another affair after that.
RACHEL SPEAKS
The second woman, named Rachel, shared her story last week with "Spiritual Sounding Board." Tchividjian's relationship with her resulted in his resignation from Coral Ridge Presbyterian Church, which he lead following the death of D. James Kennedy. She said she believes Tchividjian has been neither honest about nor repentant of his behavior.
Rachel stated that she felt she had been groomed by Tchividjian a year after she began attending the church with her husband, needing healing in their marriage. Tchividjian, she said, began texting her last year, and found him to be "overly friendly," sending material at times with sexual overtones. She says that he had texted a number of other women as well.
When Tchividjian discovered that his wife had been allegedly involved in an affair, he turned to Rachel and her husband, even staying at their home.
But after a time, feeling uncomfortable, Rachel tried to distance herself from Tchividjian, but said that "[e]ach time I created distance, Tullian pursued me with more intensity." She said he "love-bombed" her with "promises of marriage," and even used "theology, the gospel" to try to influence her when she sought to pull away.
While Tchividjian had only publicly admitted to developing an "inappropriate" relationship with the woman in confiding in her over his wife's affair, Rachel told a different story, stating that the two had sexual relations for a month until their relationship was caught by the church.
"We were caught by the IT department of CRPC on the second week of June. Tullian received a phone call from a staff member at the church saying that the contents of his phone could be read on the church's public server," she explained. "Tullian asked the staff member to delete everything."
The next thing they knew, elders from the church arrived at both of their homes to address the matter.
"On June 18th, elders came to our mutual homes to address the evidence they found of our sexual relationship," Rachel recounted. "Tullian was obliged to step down…"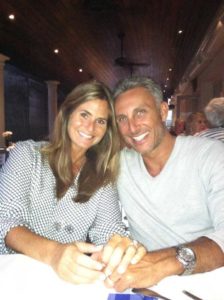 But she said that even when Tchividjian was asked to call her in the presence of his wife to "break it off," he continued to have contact with Rachel, "acting like nothing had happened."
"I wasn't going to let him treat me or his wife or his counsel like that," she said. "I started to see then how much of a manipulator Tullian truly is."
Rachel says she now no longer has contact with Tchividjian, and is concerned that he will not stop "preying on women or manipulating people to his own ends." Her husband, who left her, doesn't want anything to do with God following the matter.
"Tullian speaks a lot about grace for the fallen. And it is true, God promises us beauty for the ashes of our broken and misspent lives. But these beautiful promises are contingent on our full repentance—and this means turning from sin, fleeing from it, and making right where possible," Rachel said. "Tullian argues that people shouldn't judge his repentance … How could they know his heart before the Lord? Well, Jesus says, 'By their fruits you shall know them.'"
The Christian Post reached out to Tchividjian following Rachel's post, and while he denied some details, such as hiring a private investigator on his wife or counseling Rachel's husband to divorce, he did not dispute the main aspects of her story.
OTHER WOMEN COME FORWARD
Two other women have also come forward, although anonymously, to share their stories of what happened following this time. Their stories are posted on Nate Sparks' blog "Sparking Conversation." They claim that Tchividjian began dating and cohabitating with friend Stacie Phillips just months after his resignation and before filing for divorce from his wife Kim.
One of the women, who uses the alias "Kara," told Sparks that she struck up a friendship with Tchividjian in the midst of her own divorce and the two texted daily. But after Tchividjian asked her to come to Florida to provide support following his resignation, she learned in July of last year that he had been having an affair with yet another woman—prior to his wife's alleged affair.
"On July 30, 2015, it was revealed that Tullian Tchividjian had been having an 'affair' with Sue (an alias)," Sparks relates. "Kara would later learn that Tullian was also texting and calling Sue regularly for months, even before he learned of Kim's affair, which at the time he claimed caused him to 'subsequently [seek] comfort in a friend.'"
"She realized that he had been seeing this woman for some time, and that he had been lying to everyone," he notes.
But Kara says that she continued to befriend Tchividjian as he communicated with her that he wanted to reconcile with his wife. She told him that he needed to be honest and not continue spinning the story that he had only entered into an inappropriate relationship in response to his wife's unfaithfulness.
But Kara said she also learned that while Tchividjian wanted to reconcile with his wife, he had been dating Phillips. Tchividjian's wife called Phillips after learning this, she stated.
"Kim discovered Tullian had been entirely dishonest with her about his relationship with Stacie—the length of time they had been dating, that they were living together, and that he and Stacie had intimate relations on his return to Texas," Sparks outlined in relaying the stories.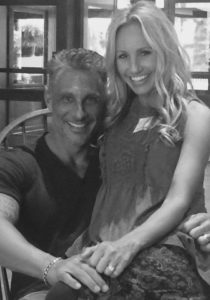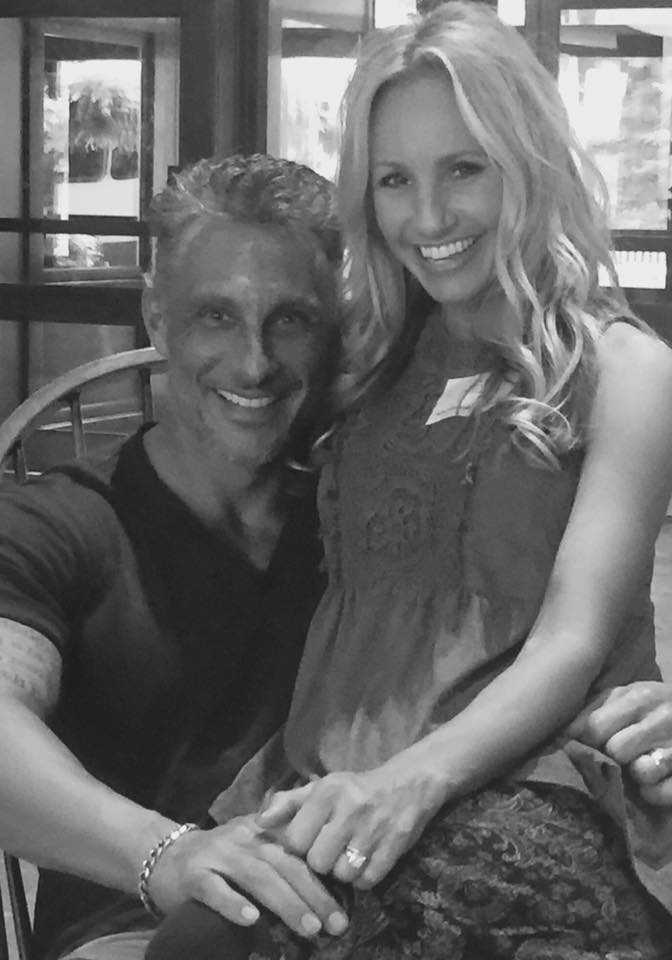 Kara said that Tchividjian divorced his wife in August 2015 and advised that he would be marrying Phillips. The two married this past August, one year later.
Another woman who came forward, who uses the alias "Lisa," told Sparks that Tchividjian had likewise begun texting her after his resignation and sent her inappropriate messages.
"In a text message, he explicitly told her that he had been dreaming about her, and he told her it had been a 'good' dream. As the conversation continued, it became increasingly clear he wanted her to know the dream had been sexual," she claims. "A couple of times, he sent her selfies of himself working out. He regularly commented on her looks."
But the woman, who had defended Tchividjian following his resignation, began to doubt him when his admission came out in March that there had been more than one affair and that he wasn't just a victim of his wife's unfaithfulness.
"Broken from the depths of his lies and realizing he was an abuser and not a friend, Lisa and her husband discussed the situation and decided it was best for her to no longer speak to Tullian," Sparks relayed.
TCHIVIDJIAN'S BOOK DEAL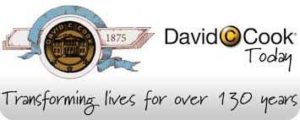 Following the release of the women's accounts, Kevin Labby, who formerly had hired Tchividjian and then fired him in March, issued a statement expressing grief.
"We are deeply grieved by these latest allegations, and have profound gratitude for the courageous individuals who shared them, as well as those who worked tirelessly to chronicle their stories," he wrote. "I read their accounts multiple times through tears."
"We would also like to state in the clearest possible terms that we do not believe that Mr. Tchividjian should be in any form of public or vocational ministry," Labby added. "Rather, inasmuch as he is truly repentant and in accordance with his membership vows, we would urge him to immediately return to his church of membership, submit to its leadership, and pursue healing and renewal through repentance in the context of his local church to the glory of God and for the good of the broader Church and her witness to the world."
But despite the revelations, Tchividjian is expected to release a book on grace through publisher David C. Cook. The label has published other well-known leaders such as John McArthur, Charles Stanley and R.C. Sproul, and operates Integrity Music, a major praise and worship record label.
"Our status with him (Tchividjian) hasn't changed," Chief Advancement Officer Tim McDonald told the Christian Post. "We're committed to him and his family as a publisher and will continue to be so."
As previously reported, Tchividjian recently delivered a message Spring Hills Community Church in Santa Rosa, California, where he declared that God "loves bad and broken people because bad and broken people are all that there are."
"Jesus being my example is not good news to me, okay? And it shouldn't be good news to you. He was perfect!" Tchividjian exclaimed. "Jesus being my example further reminds me of how far I have fallen short of God's glory."
"[But] this passage show us that sinners are loved by a God who infallibly bends toward us, even while we perpetually bend away from Him," he said. "He loves bad and broken people because bad and broken people are all that there are. Make not mistake about it: God loves train wrecks because train wrecks are all that there are. He loves us because He loves us. Not because we are good, not because we are clean. He loves us because we are bad and dirty. All of us."
He has also responded to the blog posts by stating, "As far as things that have been said and written about me (especially recently) some of them are true and some of them are absolutely false. There is nothing I can do about any of it. I cannot correct every falsehood and I cannot go back and right every wrong thing I've done or said."
"As I have previously said both publicly and privately, I am guilty of, and I continue to grieve, some decisions I've made, some things I've said, and people I've hurt throughout my entire life, but specifically in 2014 and 2015. I wish I could go back in time and do those things differently. I can't," he also said. "From the bottom of my heart, I am truly sorry for the pain I've caused and the hurt I've induced and I humbly ask you to please forgive me."
BACKGROUND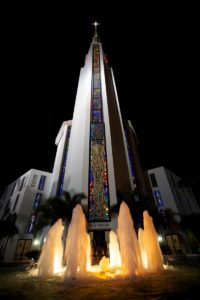 As previously reported, Tchividjian took over the pulpit of Coral Ridge Presbyterian Church in 2009 following the passing of founder D. James Kennedy. However, the selection divided the congregation, as some approved and others disapproved of his leadership. Several months after he accepted the job, Kennedy's daughter and others began calling for his removal.
When a vote was taken over the matter and it was decided to keep Tchividjian as pastor, some left the church and started their own congregation.
As an author, Tchividjian wrote against what he saw as "spiritual performancism" and legalism in the Church, outlining his beliefs in the hyper-grace book "One Way Love: Inexhaustible Grace for an Exhausted World."
"The Gospel of Jesus Christ announces that because Jesus won for you, you're free to lose; because Jesus was strong for you, you're free to be weak; because Jesus was extraordinary, you're free to be ordinary; because Jesus succeeded for you, you're free to fail," he wrote.
Tchividjian announced in June last year that he had resigned as senior pastor of Coral Ridge after admitting to leadership that he had inappropriately become close to another woman after he discovered that his wife Kim had been having an affair.
"I resigned from my position at Coral Ridge Presbyterian Church today due to ongoing marital issues," he wrote in a statement. "As many of you know, I returned from a trip a few months back and discovered that my wife was having an affair. Heartbroken and devastated, I informed our church leadership and requested a sabbatical to focus exclusively on my marriage and family."
"As her affair continued, we separated. Sadly and embarrassingly, I subsequently sought comfort in a friend and developed an inappropriate relationship myself," Tchividjian continued. "Last week I was approached by our church leaders and they asked me about my own affair. I admitted to it and it was decided that the best course of action would be for me to resign."
The former megachurch leader was then stripped of his ministerial credentials, and soon filed for divorce from his wife. Paul Tripp, a pastor who counseled Tchividjian following his admission, wrote in a public statement that he had concluded that Tchividjian's marriage was "irreparably broken," suggesting that he had recommended the divorce.
"Sadly, there are times in this broken world where things that have been damaged by sin don't get put together again," he wrote in part. "It has been with sadness that I, along with others, have come slowly and cautiously to the conclusion that his marriage is irreparably broken."
Less than two weeks after the filing, Willow Creek Presbyterian Church in Winter Springs announced that it had hired Tchividjian to serve as Director of Ministry Development. Some expressed concern over the timing of such a move.
But in March of this year, the church fired Tchividjian as he confessed to another affair, stating that he had actually been in yet another inappropriate relationship before his wife was unfaithful to him. Willow Creek Presbyterian expressed concern that he had only confessed to one affair and had not provided the whole truth.
"The feeling of the elders was that Tullian had a long period of time to share that with the church and for one reason or another he elected not to," leader Kevin Labby told the Christian Post. "I can't really comment on what motivated him to not come out with that, but one thing that led him to come out with the confession was the knowledge that there were rumors swirling in Florida where he was previously ministering."
Labby and Tripp have now called for Tchividjian to stay out of ministry and get his life right with God following the recent release of the above mentioned stories.
Become a Christian News Network Supporter...

Dear Reader, has ChristianNews.net been of benefit and a blessing to you? For many years now, the Lord has seen fit to use this small news outlet as a strong influential resource in keeping Christians informed on current events from a Biblical worldview. With much compromise and many falsehoods in modern-day Christianity, we strive to bring you the news by keeping Christ and His word in focus.
If you have benefited from our news coverage, please prayerfully consider becoming a Christian News supporter by clicking here to make a one-time or monthly donation to help keep the truth of God's word widely and freely published and distributed.
May Christ continue to be exalted through this work!