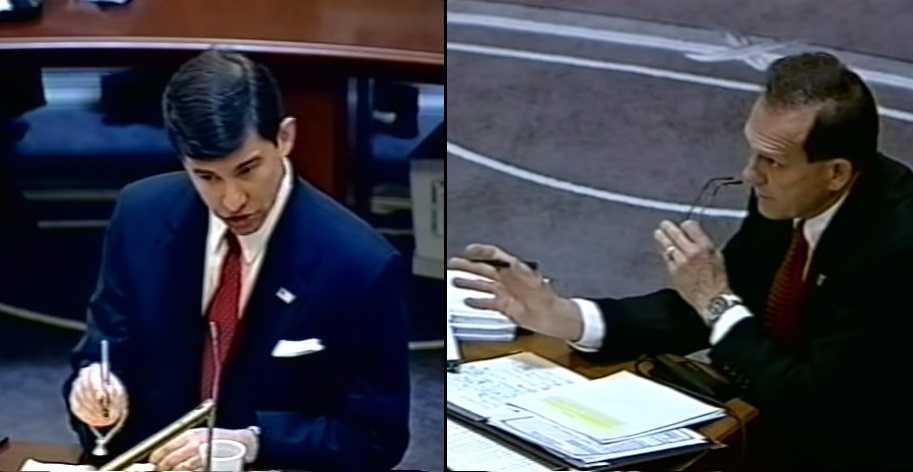 WASHINGTON — As President Trump plans to announce his nomination to the U.S. Supreme Court next week, reports state that he has narrowed his preferences down to three judges from the federal appeals circuit: William Pryor, Neil Gorsuch and Thomas Hardiman. Some continue to express concern about the possibility of Pryor serving on the nation's highest court due to his 2003 promise to uphold Roe v. Wade despite his personal beliefs, as well as his prosecution of "Ten Commandments Judge" Roy Moore that same year.
"I'll be making my decision this week; we'll be announcing next week," Trump told reporters on Tuesday after meeting with Senate leaders to discuss filling the vacancy following the death of Justice Antonin Scalia. "We'll pick a truly great Supreme Court justice."
Leonard Leo, an attorney who has been advising Trump in the process, told ABC News, "These are not stealth candidates. Their records are there for everyone to see and to understand. Their judicial philosophy is well within the mainstream of American legal thought."
However, it is the record of 11th Circuit Judge William Pryor that has some concerned. The American Family Association, Focus on the Family and Family Research Council have all made remarks of opposition about Pryor, as has the Personhood Alliance and the legal group Public Advocate.
"Public Advocate opposes Pryor because as a judge, Pryor has a long track record of ruling against Christians and in support of the radical left," said Eugene Delgaudio, president of Public Advocate. "Pryor specifically attacked Judge Moore's continued belief in God and his incorporation of his Christian beliefs in his role as a judge."
"Not only did Judge Pryor personally prosecute Alabama Judge Roy Moore over his display of the Ten Commandments as attorney general of Alabama, but once he became a federal appeals judge, he issued rulings extending special rights to transgender people while refusing to recognize the religious liberty rights of Christians," also remarked Personhood Alliance President Daniel Becker.
2003 PROSECUTION OF ROY MOORE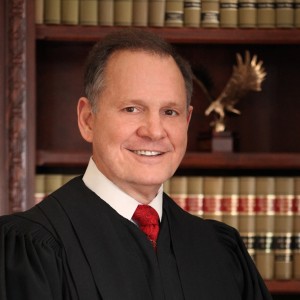 As previously reported, Pryor is most known for his prosecution of Roy Moore in 2003 over his refusal to remove a Ten Commandments monument from the rotunda of the Alabama Supreme Court.
In 2000, Moore ran for Chief Justice of the Alabama Supreme Court after serving as a circuit judge in Etowah County. Upon winning his bid and setting up his office in the courthouse, he arranged for a two-ton granite monument of the Ten Commandments to be displayed in the building's rotunda, which was installed the following year.
Soon after, Moore was slammed with two lawsuits from three separate groups: the ACLU, Americans United for Separation of Church and State and the Southern Poverty Law Center. Civil rights attorney Morris Dees of the Southern Poverty Law Center soon emerged as the central opponent to Moore's display, arguing that the chief justice "placed this monument here to acknowledge the sovereignty of God over the affairs of men."
Following a battle in the 11th Circuit Court of Appeals, who ruled that the display was unconstitutional as it violated the Establishment Clause, District Court Judge Myron Thompson then ordered Moore to remove the Ten Commandments from the courthouse rotunda within fifteen days. Moore refused, but the monument was later moved to a room that was not open for public viewing.
Days later, the Alabama Judicial Inquiry Commission filed a complaint against Moore. His position as Chief Justice was suspended, and he was placed on trial.
Pryor, who then worked as the attorney general of Alabama, served as Moore's prosecutor. His comments to Moore during the trial focused more on Moore's refusal to stop acknowledging God as chief justice.
"[Y]our understanding is that the federal court ordered that you could not acknowledge God; isn't that right?" Pryor asked. "And if you resume your duties as chief justice after this proceeding, you will continue to acknowledge God as you have testified that you would today?"
"That's right," Moore replied.
"No matter what any other official says?" Pryor asked.
"Absolutely," Moore stated. "Let me clarify that. Without an acknowledgment of God, I cannot do my duties. I must acknowledge God. It says so in the Constitution of Alabama. It says so in the First Amendment to the United States Constitution. It says so in everything I have read."
View video footage below.
As Moore continued to stand his ground, he was ordered by the Alabama Court of the Judiciary to be "removed from his position of Supreme Court justice of Alabama."
Moore was re-elected by the people in 2012 to resume his duties as chief justice.
PRYOR ON ROE V. WADE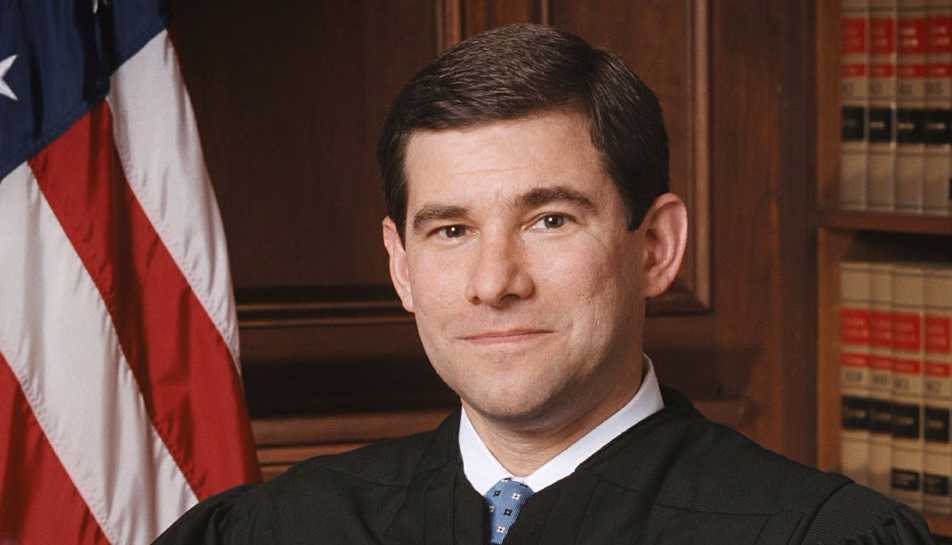 The same year, Pryor, who identifies as Roman Catholic, was nominated by then-President George W. Bush to serve on the 11th Circuit Court of Appeals. During his confirmation hearing, he advised that although he personally believes that abortion is "the taking of innocent human life" and therefore "morally wrong," he would comply with Roe v. Wade as a federal judge—and even advised a colleague not to bring that challenge to the Supreme Court in attempt to overturn it.
"[M]y record as attorney general shows that I am able to put aside my personal beliefs and follow the law, even when I strongly disagree with it, to look carefully at precedents and to do my duty," he advised.
"So even though you disagree with Roe v. Wade, you would act in accordance with Roe v. Wade on the Eleventh Circuit Court of Appeals?" asked Sen. Orrin Hatch.
"Even though I strongly disagree with Roe v. Wade, I have acted in accordance with it as attorney general and would continue to do so as a court of appeals judge," he said.
When questioned further by a skeptical Sen. Chuck Schumer about the matter, Pryor outlined that he had urged a colleague to refrain from seeking to overturn Roe, advising him not to "present that question to the [Supreme] Court."
"This is what we have a hard time squaring—myself, I think some others," Schumer said. "If you believe that Roe is the worst abomination in the history of constitutional law, it would seem to me to directly follow that you would want the Court to reverse Roe. It is a contradiction. You just said a minute ago that you believe that is still the case, and now you are saying you would not endorse the court reversing it. It does not add up."
"Well, Senator," Pryor replied, "all I can tell you is that the last time the court had that opportunity, I urged my colleague not to present that question to the court."
PRYOR'S CONCURRENCE AGAINST A CHRISTIAN COUNSELING STUDENT
Pryor was also a part of an appeals court opinion in 2011 that refused relief to a Christian woman who had been forced out of her counseling studies at Augusta State University after she declined to go through a "remediation program" that included sensitivity training favorable toward homosexuality.
As previously reported, Jennifer Keeton was was enrolled in the university's Counselor Education Program in 2010 when she was reprimanded by officials for reportedly making statements against homosexuality both in and out of the classroom.
She was then told that unless she underwent a remediation plan, which entailed sensitivity training activities such as attending diversity workshops, attending homosexual pride events, writing papers about tolerance and counseling homosexual students, she could not continue in her studies.
Keeton states that at first, she agreed to work things out with the university, but later decided that she could not go through with the requirement.
"I really want to stay in the program," she wrote to faculty in an email, "but I don't want to have to attend all the events about what I think is not moral behavior, and then write reflections on them that don't meet your standards because I haven't changed my views or beliefs … My biblical views won't change."
Keeton was consequently booted from the program, for which she filed suit. A federal district court ruled in favor of the university, as did the 11th Circuit Court of Appeals. Pryor joined in the decision, and also wrote his own separate concurrence opining that the university was within its right to kick out Keeton.
"In the initial remediation plan document, Augusta State identified three viewpoints that the university disfavors: (1) Keeton 'voiced disagreement in several class discussions and in written assignments with the gay and lesbian 'lifestyle'; (2) Keeton 'stated in one paper that she believes GLBTQ lifestyles to be identity confusion'; and (3) Keeton 'relayed her interest in conversion therapy for GLBTQ populations, and she … tried to convince other students to support and believe her views,'" he noted.
"Augusta State has the authority to require all students enrolled in its clinical practicum, which involves one-on-one interaction with actual counselees, to adhere to a code of ethics," Pryor wrote. "Augusta State did not demand that Keeton change her beliefs or refrain from all expression of those beliefs."
The decision has troubled conservative and Christian groups to this day.
"Now, let's understand in practical terms what Judge Pryor's decision in Keeton v. Anderson-Wiley means; it means he believes the state—because this was a state university—can undertake the forced 're-education' of a Christian and that it could treat anyone with her beliefs the same way," wrote the ConservativeHQ on Tuesday.
"Clearly, such a view of freedom of conscience and religious liberty is inimical to originalism and a constitutional conservative's understanding of the First Amendment and the limits on the government's power to coerce citizens to abandon their religious beliefs," it said.
OTHER CASES
Pryor also joined in the 2011 decision of Glenn v. Bramby, which ruled against the Georgia General Assembly's Office of Legislative Counsel for firing a male employee who decided to begin presenting himself as a woman because his "intended gender transition was inappropriate, … would be disruptive, [and] some people would view it as a moral issue, [which] would make Glenn's coworkers uncomfortable."
"With his track record, we cannot risk having him on the court as we await the Supreme Court to deliberate on the cases considering the rights of children to be protected in their school bathrooms," the Personhood Alliance said earlier this month in explaining its concerns about Pryor's possible nomination to the nation's highest court.
Most recently, Pryor was the author of a ruling that was favorable toward the formation of a "gay-straight" alliance at a Florida middle school.
Gorsuch and Hardiman haven't been as controversial among Christian and conservative groups, although there is disagreement as to whether or not Gorsuch would rule in a pro-life manner as he has not been clear on the issue. Gorsuch, however, is the author of the book "The Future of Assisted Suicide and Euthanasia," in which he concludes that "human life is intrinsically valuable and that intentional killing is always wrong."
Become a Christian News Network Supporter...

Dear Reader, has ChristianNews.net been of benefit and a blessing to you? For many years now, the Lord has seen fit to use this small news outlet as a strong influential resource in keeping Christians informed on current events from a Biblical worldview. With much compromise and many falsehoods in modern-day Christianity, we strive to bring you the news by keeping Christ and His word in focus.
If you have benefited from our news coverage, please prayerfully consider becoming a Christian News supporter by clicking here to make a one-time or monthly donation to help keep the truth of God's word widely and freely published and distributed.
May Christ continue to be exalted through this work!