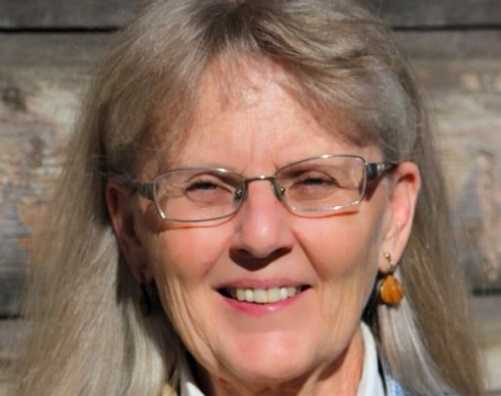 CHEYENNE, Wy. — The Wyoming Supreme Court has rejected an effort to remove from the bench a local judge who is under fire for making comment to the media three years ago that, as a Christian, she couldn't officiate same-sex unions. It has instead decided that public censure, or a statement of disapproval, is warranted.
While the court did find Judge Ruth Neely's words to be a violation of the Wyoming Code of Judicial Conduct, it did not believe that she had committed any acts worthy of removal.
"Judge Neely has not violated a clear procedural rule governing the performance of her legal duties. As a municipal court judge, she had no authority to perform marriages. As a part-time circuit court magistrate, she had the power to perform marriage ceremonies, but she was not required to do so. She has not violated the law in her daily life, and she has not violated a procedural rule of law," wrote Justices James Burke, William Hill and Kate Fox.
However, they declared that going forward, Neely must either agree to perform all marital ceremonies or none at all. The circuit court judge who appointed her as a magistrate must also decide whether she will be able to continue to serve in that capacity.
"She must either commit to performing marriages regardless of the couple's sexual orientation, or cease performing all marriage ceremonies," the court wrote. "This does not mean, as the dissent suggests, that no judge can now turn down any request to perform a marriage. What it means is that no judge can turn down a request to perform a marriage for reasons that undermine the integrity of the judiciary by demonstrating a lack of independence and impartiality."
As previously reported, Neely told a reporter for the Sublette Examiner in 2014 after a federal judge struck down the state's ban on same-sex "marriage" that she personally could not take part in the officiation.
"I will not able to do them," Neely stated. "We have at least one magistrate who will do same-sex marriages, but I will not be able to. … When law and religion conflict, choices have to be made."
She made clear that her personal inability would not stop homosexuals from finding a local judge to officiate.
In January 2015, following a complaint from Democratic Party Chairwoman Ana Cuprill, the Wyoming Commission on Judicial Conduct and Ethics launched an investigation into Neely's remarks.
It soon issued her a notice of that disciplinary proceedings would commence. Neely was accused of violating six rules of judicial conduct, including that she "manifested a bias" by her statement and therefore possessed prejudice in regard to so-called sexual orientation.
Neely, who has served as judge for over 20 years, has never been asked to officiate a same-sex ceremony.
The Commission advised Neely during the disciplinary proceedings that if she admitted wrongdoing and resigned her position, and agreed to never again run for judicial office, it would drop the matter. She declined.
The Commission then asked Neely last February if she would issue a public apology for her statement and agree to officiate same-sex ceremonies. She replied that she could not because of her religious convictions.
Neely also wrote in a letter to the state's judicial ethics advisory committee, "Homosexuality is a named sin in the Bible, as are drunkenness, thievery, lying, and the like. I can no more officiate at a same-sex wedding than I can buy beer for the alcoholic."
Therefore, the Commission recommended to the Wyoming Supreme Court that Neely be removed from office.
While the court rejected the Commission's request and instead censured Neely, two justices "vigorously" dissented from the majority opinion out of their belief that Neely's religious rights are still not being properly protected.
"Contrary to the position asserted by the majority opinion, this case is about religious beliefs and same sex marriage. The issues considered here determine whether there is a religious test for who may serve as a judge in Wyoming," wrote Justices Keith Kautz and Michael Davis. "They consider whether a judge may be precluded from one of the functions of office not for her actions, but for her statements about her religious views."
"There is no clear and convincing evidence that Judge Neely violated any of the rules of the Wyoming Code of Judicial Conduct," they further declared. "Wyoming law does not require any judge or magistrate to perform any particular marriage, and couples seeking to be married have no right to insist on a particular official as the officiant of their wedding."
The justices, who noted that homosexuals would still have "full access to marriage" without Neely's help, said that differences must be allowed to exist in society and those who have convictions about marriage should not be punished or kept from serving as judges.
"In our pluralistic society, the law should not be used to coerce ideological conformity. Rather, on deeply contested moral issues, the law should 'create a society in which both sides can live their own values,'" Kautz and Davis said. "There is room enough in Wyoming for both sides to live according to their respective views of sex, marriage and religion."
A special message from the publisher...
Dear Reader, because of your generous support, we have received enough funds to send many audio Bibles to Iraqi and Syrian refugees displaced by ISIS in the Middle East. Many have been distributed and received with gladness. While we provide for the physical needs of the people, we seek to provide the eternal hope only found in Jesus Christ through the word of God.
Would you join us by making a donation today to this important work?
Please click here to send an audio Bible to a refugee family >>