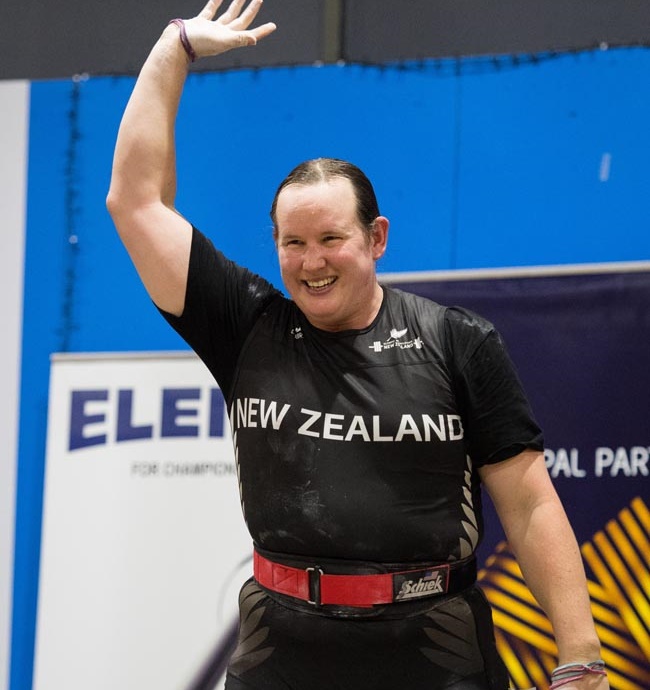 MELBOURNE – A 39-year-old man who identifies as a woman dominated a women's weightlifting competition in Australia last week, becoming the first "transgender" person from New Zealand to compete in the games.
Gavin Hubbard of New Zealand describes himself as a female. Although he spent over 30 years living as man and competed in national men's weightlifting competitions, he decided when he was in his mid-30's to begin identifying as a female. He is now 39 and goes by the name Laurel.
Last weekend, Hubbard competed in the Australian International weightlifting competition in Melbourne. He dominated the over 90kg (198lbs) division, lifting 268kg (591lbs) and besting the second-place finisher by 19kg (42lbs). He set four international records in the process.
Due to a 2015 rule change from the International Olympic Committee, men who identify as women are allowed to participate in women's sporting competitions as long as their testosterone levels are under a certain threshold for 12 months before the competitions. According to sports scientists, men who qualify have a natural advantage over their female competitors.
"They've already had the benefits of having higher levels of testosterone than a female, and they're not going to lose that muscle mass in a hurry," said sports scientist Dr. Simon Sostaric in an interview with New Zealand's 1 NEWS.
Hubbard's performance last weekend sparked a debate among the Australian and New Zealand athletic communities, with some supporting Hubbard and others arguing that he has an unfair advantage.
"Laurel has passed all of those [testosterone] tests over the last 12 months," said sportswriter Phil Gifford in an interview with New Zealand's TVNZ. "Therefore she is completely entitled, I believe, to compete, and anybody who says otherwise is either being, I think, very prejudiced, which is the main thing I imagine, or just jealous of the fact that maybe this woman has come along and she's better than the female competitors."
"It is nevertheless a fact," Gifford added, "that in the years when she was competing as a male weightlifter, that there would be I'm sure some residual strength left from that, but the fact is the rules are the rules and the rules allow her to compete and the people who are complaining about it really should just butt out."
Several athletes who competed in the weightlifting games were frustrated that Hubbard was allowed to participate.
"She is who she is. That's … what the New Zealanders have decided," said bronze medalist Kaitlyn Fassina, according to Stuff.co.nz. "I can't say much more than that. She is seen as female and that's the way it is."
Another weightlifter who competed in last weekend's games said, "We all deserve to be on an even playing field."
"It's difficult when you believe that you're not in that situation of being in an equal playing field," she told TVNZ. "If it's not even, then why are we doing this sport?"
Garry Marshall, president of the Olympic Weightlifting New Zealand, told the New Zealand Herald that there is no sports category for "transgender" individuals.
"We have to follow the policy of the International Olympic Committee and the International Weightlifting Federation," he stated. "They do not acknowledge in any way the gender identity of an athlete other than male or female; they're not described as transgender."
Hubbard does have "huge advantages" over his rivals, Marshall added.
"She competed for a long time as a man and her efforts were very strong. That strength has remained with her despite reduced testosterone," he said. "That point is not recognized by the science and some of our competitors would say that's not fair."
A special message from the publisher...
Dear Reader, because of your generous support, we have received enough funds to send many audio Bibles to Iraqi and Syrian refugees displaced by ISIS in the Middle East. Many have been distributed and received with gladness. While we provide for the physical needs of the people, we seek to provide the eternal hope only found in Jesus Christ through the word of God.
Would you join us by making a donation today to this important work?
Please click here to send an audio Bible to a refugee family >>