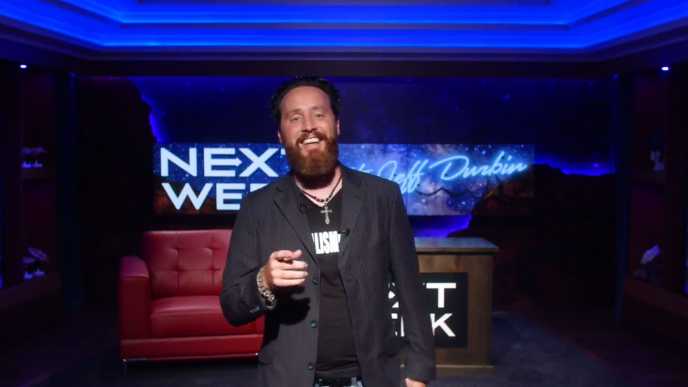 An Arizona-based group has launched a "political late-night comedy" show similar to "The Daily Show" and "The Colbert Report" that provides stand-up comedy and skits by its pastor, who had been characterized by the New York Post as a "hipster pastor." The weekly broadcast uses satire and strong language to make a "mockery of sin" in an effort, they say, to rival secular entertainment and engage the culture with the gospel. The endeavor has generated a mixed response, with some praising the program, and others expressing concern over coarse jesting or wondering why a comedy show is necessary in already overly-entertained American Christianity.
Apologia Church, led by Jeff Durbin, in conjunction with Apologia Studios, led by Marcus Pittman, launched "Next Week With Jeff Durbin" on Aug. 1, issuing a national press release the day prior.
"Apologia Studios is passionate about making Christian entertainment not s*ck. That's right, we just said s*ck. This is not your typical Christian show, and it's not your typical late-night show," it read. "Combining monologues, and sketches, this show will take apart every political news headline and moral failure that occurs in this country weekly. And trust us, it occurs weekly."
The premiere episode, which has received 73,000 views as of press time, included a news segment that discussed the firing of Trump Communications Director Anthony Scaramucci for his crude language, "presidential drunk texting" and Trump's ban on transgenders in the military, as well as concerns about the recent Vogue article that teaches youth how to engage in sodomy.
"[T]rust me, this one was easy to find the butt of the joke," Durbin jested in regard to the sodomy how-to article, later adding that years ago, teens were rather taught about driving and "how not to rear-end someone."
The show also featured a produced skit in which Durbin made light of being characterized as a "hipster" by the New York Post in a recent video report, acting out a comedy segment in which he sought to be taught "the ways of the hipster." Durbin additionally interviewed Pittman about how "Babies Are Murdered Here" signs caught on with those who engage in ministry outside abortion facilities.
Apologia operates the End Abortion Now project in addition to the "Next Week" program. Through an online fundraiser for End Abortion Now, the group raised over $200,000 in donations, which, according to a press release, would be used in part for "sharp and cutting commentary from a Christian worldview" through a proposed "media flood campaign."
The second episode included news and commentary about the absurdity of the "first pregnant man," as well as the Royal Dutch Airlines "It doesn't matter who you click with" seatbelt post in reference to homosexuality.
In speaking about Trump's use of Twitter, Durbin jested, "When all his enemies want to flip him the bird, he uses the very app that has a bird as its mascot giving it right back to them." A photo was also placed on the screen showing an angry Trump with a bird/Twitter logo over his hand.
Dr. James White of Alpha and Omega Ministries was also a guest on the broadcast to discuss epistemology, atheism and the negative ramifications of eradicating God from society.
The new late-night show has generated various reactions, with some praising it for its entertainment quality and others finding some of the humor to be edgy.
"It was Christian entertainment that didn't disappoint. Finally!" one commenter wrote.
"Love the show! Love how you are brave enough to tackle the stupidity 'out there,'" another remarked. "It gets Christians up off the doormat, and gives them something to reply to others with, you know, so we don't all feel alone in our thoughts."
"I get Christian comedy etc., though I'm not quite sure this show or any like it for that matter was overly necessary [or] needful in our already overly entertained culture, which has leaked into our generally distracted American Church," a third wrote.
"The skit about the hipster was fun, I enjoyed the humor in that. But the crude jokes in the first segment really turned me off. I don't know why you'd resort to that if it's a Christian show. You don't need jokes about backsides or sexual innuendos. Disappointed. Over and out," another stated.
ENGAGING THE WORLD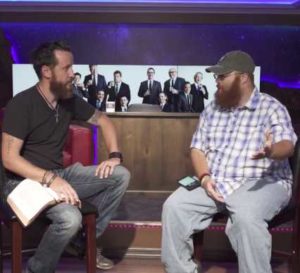 In response to some of the concerns expressed following the show's premiere, Durbin and Pittman recorded a 48-minute video explaining their position on the purpose behind the show and why they believe using mockery and strong language is biblical.
"The purpose of it from our perspective is to make sure we have regular communication with the culture, where were are actually going outside the walls of our church and filling it up with our teaching," Durbin said. "We want the Christian worldview represented so we can come into collision with the culture and bring the gospel to it."
Pittman explained that he believes Christian productions have generally been of poor quality, and that he would like to present content that rivals and exceeds the best of the what the world has to offer.
"Christian television has been so bad for so long. They see something that looks good and is good, and their first reaction is, 'Woah, that's not Christian.' Why?" Pittman asked. "[F]or some reason, they see, 'Oh no, it's a tv show and it makes me laugh. A pastor shouldn't be doing that. For some reason we have this wall…"
He contended that a number of Christian leaders have penned fiction novels, and none have objected.
In regard to using strong or edgy terminology, Durbin expressed his concern over what he perceives as "personal piety" among Christians, which he opined conflicts with the Scriptures because the Bible uses vivid language in speaking about sin.
"We can't have a standard of pious language that is higher than God's because when God is dealing with sin to such a degree, he cuts, and he uses language to expose the foolish," he said.
"It was mockery. We're taught not to 'rear end' people. That's what the Bible says," Pittman also remarked in regard to the sodomy reference in the show. "Just 'cause the subject matter is gruesome, and it is, that's the point. I actually think that was a really well-written joke."
"Because it's meant to expose a very sinful, immature, foolish practice," Durbin interjected. "… If you say, 'Well, you shouldn't engage in mockery of those things. Those are too serious,' well, then you need to read your Bible because God mocks sin constantly in the Bible."
In furthering his point, Durbin pointed to Ezekiel 16, where God compares Israel to an unpaid harlot due to her spiritual infidelity, and the reference to the private parts of animals in Ezekiel 23. Durbin also noted that Jesus called the Pharisees whitewashed tombs and a brood of vipers.
"If we use very hard and cutting language or symbols, or if we use satire in a way to expose unbelieving thought and foolish unbelieving behavior, if somebody says, 'Well, that's treating a very serious subject in too coarse of a way or too callous of a way,' I would encourage you to read how God speaks to Israel when Israel goes off into spiritual adultery with other nations and engages in what is termed harlotry or being a whore," Durbin said.
"That is hard-cutting language. That is imagery that's supposed to get across a point," he remarked.
Durbin said that he believes the Bible's prohibition on coarse jesting pertains only to when someone is making jokes favorably about sin, not against it.
"If you're using satire, if you're using metaphor and strong imagery in a way that celebrates the [sin], Like it's laughing about the [sin] to celebrate it, then that's of course coarse jesting, … but if you're using imagery to denounce a practice or a person whose engaging in it, then I think you're engaging in the rightful use of satire, imagery, symbolism [and] cutting language," Durbin asserted.
He further outlined during the video that he believes it is an effective way to deal with the sin in our nation.
"If we engage homosexuality, the destruction of marriage, abortion, the murder of children, socialism and national theft—if we're to engage those issues like 89-year-old women in a bingo circle that go to a Lutheran church, we're not engaging the world in a way that God actually does," Durbin said.
Durbin and Pittman had recorded a video in 2015 entitled "Buzzfeed: I'm a Christian … No 'Buts' or Genitals," in which they continuously laughed and giggled over the thinking of various individuals featured in a Buzzfeed video that professed to be Christian but identified as homosexual, feminist, non-judgmental or provided other unbiblical remarks.
'WE SHOULD BE CALLING A SOLEMN ASSEMBLY'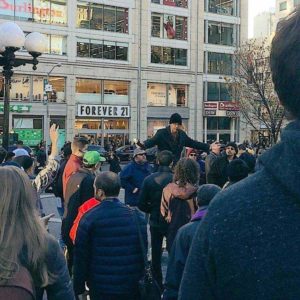 However, Ryan Denton of the Texas-based Christ in the Wild Ministries and former New Mexico pastor, who preaches the gospel to abortion-minded mothers outside of Hilltop Women's Reproductive Clinic of El Paso, told Christian News Network that he believes most Christians are already too entertained and need to get serious about the Father's business.
"[T]he chief toxin that's destroying this country is entertainment, which Christians in America are already drowning in," he said. "It's worshipped in the churches. It's worshipped in the homes. The golden calf of America is entertainment."
Denton said he watched the first episode and believes that comedic programs "damage the already debilitated view that the Church has for the solemn work of gospel preaching and holiness."
"Where in the past have you ever seen the Reformed church advance on the culture with such carnality? The Reformed church has always tried to separate themselves from the world and the culture. It believed in gospel preaching and holiness. The Church of old saw entertainment for what it was: a waste of time," Denton stated.
He also pointed to a sermon from the late Leonard Ravenhill, a 20th century revivalist preacher, who once said, "We're overboard on laughter and happiness. There's an old saying in the world, 'Laugh and the world laughs with you.' I change it and say, 'Laugh and the Church laughs with you, but weep and you weep alone.'"
"Because there isn't enough real joy in the house of God, we need entertainment. Entertainment is the devil's substitute for joy," Ravenhill said. "Because there isn't enough power in the house of God, people are always looking for something to take its place. We point the finger at the world, but we need to turn to the Church and say we'd better all get sackcloth and ashes and humble ourselves and say 'Almighty God!'"
Ravenhill often spoke on the Church's response to what he called a "devil-ridden, sin-mad society." He is also known for his books "Revival God's Way" and "Why Revival Tarries."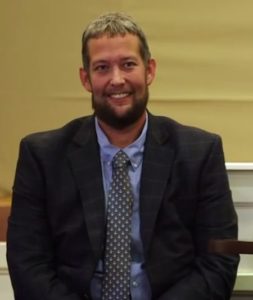 J.D. Hall, pastor of Fellowship Baptist Church in Sydney, Montana and host of The Polemics Report, told Christian News Network that he likewise doesn't think that it should be a goal of Christians to rival the best of secular late-night programming, even though the message will be counter-cultural.
"The fact is, television programs like The Daily Show and the former Colbert Report had a great impact on American cultural-political dialogue. … However, it is unseemly for Christians to take a pragmatic monkey-see-monkey-do approach just because the left has used the approach effectively," he said.
Hall, like Denton, stated that there is nothing in Church history that would indicate that those throughout the ages who had the sacred privilege of preaching the gospel to a sin-sick world sought to use entertainment or humor to impact the world for Christ.
"I can think of no serious leading evangelical figure throughout most of Christian history who would take part in such an endeavor as is being attempted by Apologia studios, let alone contrive it," he stated. "[Charles] Spurgeon famously rejected an offer to preach the gospel at Barnum's Circus because it was unbecoming a minister of the gospel."
Spurgeon, who lead Metropolitan Tabernacle in London and strongly advocated preaching "beyond the walls of the meeting house," was one of the most influential preachers of the 19th century and is considered by some as "the last of the Puritans." Durbin likewise considers himself to be an adherent of Puritanical theology.
Hall said that he doesn't think Christians should be mocking sin, but rather mourning over it.
"Christians ought rather mourn than laugh at things that are detestable to God," he said. "During a time we should be calling a solemn assembly, some have taken to a … vodcast studio to read off punchlines to jokes."
"The pastoral office is a serious one. We are, after all, commanded to be sober-minded in 1 Peter 5:8-9," Hall outlined. "This command of Scripture doesn't mean that we have to be morose or sullen, but it does require that we put away childish ways and childish talk, which has typified this genre of entertainment."
Hall also disagreed that the Bible's use of strong language in rebuking sin parallels to the way it is being used in the "Next Week" show.
"Although strong language is consistently used throughout Scripture—like general plain-spoken assertiveness—lascivious language, coarse jesting or corrupting talk is not," he outlined. "Furthermore, when we see uses of the serrated edge of sarcasm (like Elijah's dispute with the prophets of Ba'al at Mt. Carmel), it wasn't for the purpose of the humor or sarcasm itself, and neither was it to build an audience around his cutting wit."
Denton, who engages in regular street ministry nationwide and also preaches in jails and homeless shelters, said that preaching the gospel is sufficient.
"The serious open air preacher knows it's the gospel alone that is taken to the battle. This is his anthem. This must be his weapon. Any other means is a waste of time—especially entertainment," he said. "You preach the gospel. That's enough."
"Being a gospel preacher is hard enough. Being a pastor is taxing enough. It's hard work to labor in the Scriptures day after day in order to feed God's sheep. It's hard work beseeching the Lord on behalf of the people that God's entrusted to you. Why play around with a late night show? What serious pastor has time for such levity?" Denton asked.
Denton said that that while the gospel is the goal, he believes methods using "carnal means to reach carnal people" outside of preaching are rooted in pragmatism rather than biblical evangelism. Both Denton and Hall also opined that such ideas are more akin to what is often referred to as "New Calvinism," or the "Young, Restless and Reformed" movement—defined as that which adheres to "the fundamentals of 16th century Calvinism while seeking to engage these historical doctrines with present-day culture."
Durbin would deny the characterization as he has noted that Apologia is of the "Puritan tradition of theology."
Dr. Peter Masters, who currently leads Metropolitan Tabernacle—over 150 years after Spurgeon, has written against New Calvinism, stating, "You cannot have Puritan soteriology without Puritan sanctification. You should not entice people to Calvinistic (or any) preaching by using worldly bait."
"My first contention is that providing amusement for the people is nowhere spoken of in the Scriptures as a function of the Church. If it is a Christian work, why did not Christ speak of it?" Archibald Brown, who succeeded Spurgeon, also once said. "'He gave some, apostles; and some, prophets; and some evangelists; and some pastors and teachers .., for the work of the ministry.'"
"Where do entertainers come in? The Holy Spirit is silent concerning them. Were the prophets persecuted because they amused the people or because they refused? The concert has no martyr roll," he stated. "In vain will the Epistles be searched to find any trace of this gospel of amusement! Their message is, 'Come out, keep out, keep clean out!' Anything approaching fooling is conspicuous by its absence. They had boundless confidence in the gospel and employed no other weapon."
The current concerns raised show no signs of deterring Durbin from his weekly political late-night comedy webcast.
Become a Christian News Network Supporter...

Dear Reader, has ChristianNews.net been of benefit and a blessing to you? For many years now, the Lord has seen fit to use this small news outlet as a strong influential resource in keeping Christians informed on current events from a Biblical worldview. With much compromise and many falsehoods in modern-day Christianity, we strive to bring you the news by keeping Christ and His word in focus.
If you have benefited from our news coverage, please prayerfully consider becoming a Christian News supporter by clicking here to make a one-time or monthly donation to help keep the truth of God's word widely and freely published and distributed.
May Christ continue to be exalted through this work!