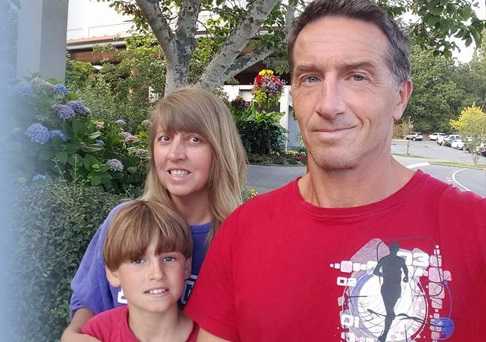 NORWAY — "Barnevernet is stealing our child in Norway because we want to homeschool!" That's what one mother is heard shouting in a viral video posted to social media.
According to the Homeschool Legal Defense Association (HSLDA), Leif and Terese Kristiansen removed their 12-year-old son Kai from school after he was being bullied and officials did not move to stop the mistreatment. They decided to homeschool for a time until they could find a better school for their son.
"We repeatedly said the school is not a good fit for our son, but they did not listen," Leif Kristiansen relayed to HSLDA. "In the end, we were worried about his mental and physical health. So, in the New Year, we notified the school and decided to temporarily homeschool until we agreed on a good school to transfer to."
However, as Norway doesn't take well to homeschooling, Barnevernet child welfare agents and police arrived at the Kristiansen's home on Feb. 9 and sought to take Kai into custody pursuant an order. A video posted online shows Kai running away from officials, and being tackled as Terese Kristiansen calls out, "Can somebody please help us?! Help!"
The family is currently only being allowed to see their son once a week for two hours. A hearing is scheduled for today.
According to Ray Skorstad, founder of the legal assistance group Barnets Beste, the government took Kai because they believed the child needed to be in school for "socialization purposes" and thought that the family was "avoiding them." The Kristiansens deny that they had avoided contact with Barnevernet.
The family had lived in Canada for a time, and then returned to their home country of Norway. They said that they were disappointed with how the government treated them just because they wanted to keep their son safe and in a good environment.
"We had hoped that we would be welcomed in our own home country," Terese Kristiansen stated. "But I am living a nightmare; I can't believe what they did to my son."
"An attack like this is an attack on homeschooling," HSLDA Director of Global Outreach Mike Donnelly said in a statement. "Parents are the ones who have the right to decide how their children are educated and what is best for them. Parents do not have to give a reason for homeschooling, but the Kristiansens were well-justified in taking their son out of school in order to keep him from being bullied."
"Homeschooling is no justification to take a child by force," he continued. "This action was a gross violation of Kai's human rights and his parents' rights. We are calling on Norwegian officials to immediately return Kai to his parents. We will do whatever we can to see justice done for Kai."
The organization has launched a petition drive to call upon Norwegian authorities to return Kai to his family. Click here to sign it. 
As previously reported, in 2015, Barnevernet seized the five children of Marius and Ruth Bodnariu on charges that included "Christian radicalization and indoctrination."
"The process of confiscating the Bodnariu children started when the Vevring School principal, the middle school attended by Eliana and Naomi, called the Barnevernet and expressed her concerns regarding the girls' religious upbringing, her understanding that the girls are being disciplined at home, and that she considers the parents and grandmother to be radical Christians; an overriding concern that the principal's perception of the parents' and grandmother's religious beliefs inhibit and handicap the girls' development," Marius Bodnariu's brother, Daniel, wrote on social media.
A special message from the publisher...
Dear Reader, because of your generous support, we have received enough funds to send many audio Bibles to Iraqi and Syrian refugees displaced by ISIS in the Middle East. Many have been distributed and received with gladness. While we provide for the physical needs of the people, we seek to provide the eternal hope only found in Jesus Christ through the word of God.
Would you join us by making a donation today to this important work?
Please click here to send an audio Bible to a refugee family >>