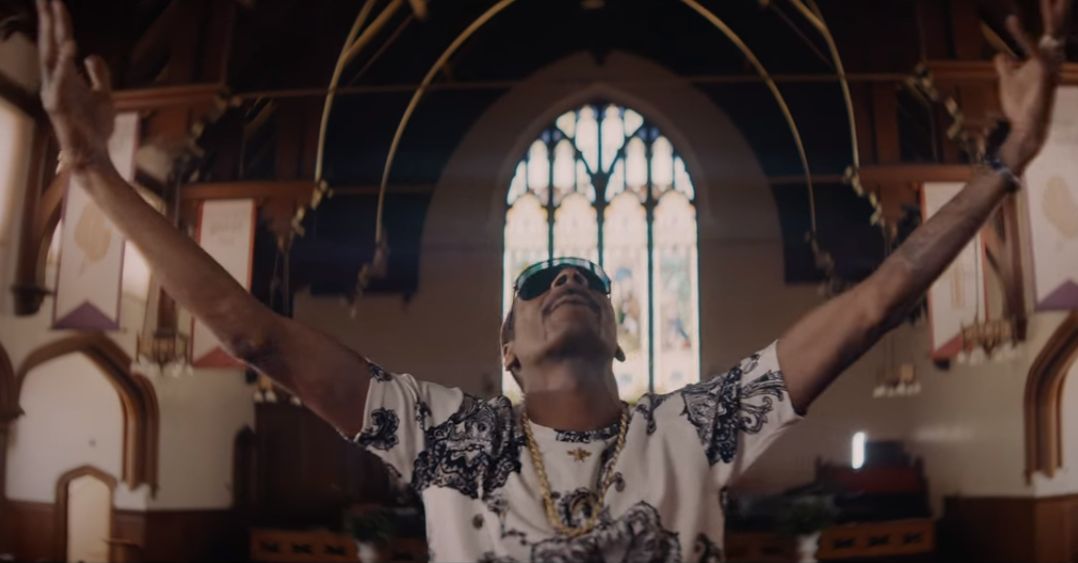 Profane rapper Calvin Broadus, Jr., known as "Snoop Dogg," has released an album entitled "Bible of Love," which features a number of well-known performers of the gospel music industry. While the project has been praised by many, others are speaking out, declaring that Broadus needs to be shown true love by being called to repentance as he has not shown any fruit and is presenting another Jesus that is all love and no judgment.
"[I]t seems like to me that all [people] have to do [to be embraced by the Church] is say they want to do a gospel album or they want to collaborate with a 'Christian' artist, or to say that they are Christian, but they have no fruit," lamented Saiko Woods, pastor of His Word, His Way Fellowship in Sugar Land, Texas.
"And it seems to me that the Church in the name of 'love' opens up its arms and opens wide its doors to accept any and everyone without checking, without fruit inspecting, and without even bringing concerns or questions to make sure one's calling and one's faith is sincere, biblically speaking," he said.
Snoop Dogg's album, released on March 16, features songs such as "In the Name of Jesus" with October London, "Sunshine Feel Good" with Kim Burrell, "Come As You Are" with Marvin Sapp and Mary Mary, "Blessed and Highly Favored" with The Clark Sisters, "Call Him" with Fred Hammond, and "Change the World" with John P. Kee.
"I've got so much/To love God for/I love You for the cloudy days, yeah/For the stars you send my way," one song happily reflects.
B-Slade, the artist formerly known as Tonex, who later came out as homosexual and embarked on a "Sex, Drugs and Sushi" tour, also appears on the album for several songs.
One tune he shares with Snoop Dogg, "Words Are Few," includes profanity and the use of the "n"-word amid the admissions, "Why you hounding me in the house of the Lord?/Conscience, guilty/ … Ain't no rest for my soul 'til I come clean/ … I know God is calling me/I'm not where I'm supposed to be/Sitting here smoking trees/When I should be on my knees/When my words are few."
Snoop Dogg, known for his numerous profanity-laden, drug-focused and sexually-driven songs such as "Aint No Fun (If the Homies Can't Have None)," "I Wanna [Expletive] You," "Sexual Eruption" and "Weed and Wax," says that he dedicates the new recording to his late grandmother, who did not agree with his decision to sing secular music. He states that he "just wanted to make something to represent peace, love and happiness."
ISLAM, RASTAFARIANISM AND 'WALKING BACK INTO THE CHURCH HOUSE'
The rapper has noted that he was brought up in church as a child, but departed from it. In 2009, he announced that he had joined the Nation of Islam, and appeared at the group's Saviours' Day Convention that same year, thanking Louis Farrakhan for being there for the "hip hop community."
In 2012, Snoop Dogg told reporters that he had become a Rastafarian, a religion that believes that Ethiopian Emperor Haile Selassie is the messiah. He changed his name to Snoop Lion and released an album entitled "Reincarnation." A documentary of the same name was also released, which includes discussion about the rapper's decision to identify as Rasta.
"I have always said I was Bob Marley reincarnated," he stated during a press conference. "I feel I have always been a Rastafari. I just didn't have my third eye open, but it's wide open right now."
In 2013, Snoop Dogg told the Associated Press that after dabbling in various religions, he believes they are all the same.
"As a kid, I was pushed into the Baptist church, taught that way. As an adult, I was able to seek out information on my own to find out that the Muslim religion, Rastafari, Baptist, Christian—that they're all the same. They're all God-fearing people and love is love," he asserted.
In 2016, Snoop Dogg posted a recording to Instagram of himself singing along with a gospel rendition of the hymn "I'd Rather Have Jesus." The following year, it was announced that the rap artist had been working on a gospel album.
"It was always in me. The moment I came into the music industry I always had gospel music influences," he told TV One last month. "I always referred to my savior and Jesus Christ on most of the records I spoke on. I always had moments that I would reflect on that and let people know that I was a born-again Christian."
"It was just time for me to put my money where my mouth was as far as making a project solely dedicated to this style of music with great musicians, and not just really be about money, but be about spirit," Broadus stated.
When asked what he would say to those who don't agree with the idea of a secular artist recording a gospel album, he said that the Church should be welcoming of those who are trying to find their way.
"The devil is a liar. I thought church was supposed to welcome sinners. If the church was full of saints, it wouldn't be right," Snoop Dogg said.
"So, if you find somebody trying to find their way back home, the natural thing to do is be to be warm welcoming, open your arms and say, 'Brother, we accept you for who you are and what you're going through. Come as you are. We know you've been doing wrong and you want to get right. So we're going to help you get right. We're not gonna throw stones on you while you're trying to get right and walking back into the church house.'"
He said that he hasn't really received any criticism, but has rather been embraced by the gospel music industry.
"[It means a lot] for us to make a record and for these greats not to shoot me down, and not say, 'Well, you make gangsta rap. We can't be associated with you,'" Broadus explained in a video on his Twitter page. "They said, 'We love what you're doing. We love the music that you make. And we're happy that you want to make some of this kind of music.'"
View his remarks here and here.
He said that the project became "Bible of Love" as he received so much "love" from those with whom he called on to be a part of the recording. Prosperity preacher Creflo Dollar has also defended the rapper, asserting that Christians should accept his profession of faith and thank him for creating a gospel album.
"Somebody should have said, 'Congratulations. Thank you so much. Thank you so much for releasing something that can minister to people and encourage people, that can help people,'" he said during a recent sermon. "We were so busy trying to dig up his past that we couldn't see the working of the Holy Ghost on the inside. What's the matter with us? Naw, you gotta go through your checklist, 'I don't know if you're saved enough.'"
"[Y]ou want to be the Holy Ghost police to decide if somebody has done enough to be respected as a child of God. Y'all need to stop," Dollar opined.
'YOU CANNOT REMAIN THE SAME'
However, several other pastors have taken to YouTube to explain that true love is calling upon Snoop Dogg to abandon his ways and to trust Christ for salvation, not solely patting him on the back and being nice to him.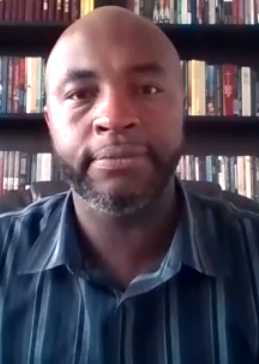 "Why are we so gullible? Why are we so naive? Why are we so infantile when we act as babies, as if we just take whatever anyone says and it can be laced with any and everything … all because a person says that they want to do a gospel album or says they want to do something for the Church," Woods said. "[W]e just automatically just run right in and embrace them, instead of stepping back and saying, 'Sir, Ma'am, that's good that you have a 'desire,' but let me make sure that you understand what being a Christian is about.'"
"This could add to greater confusion when you combine the profane and that which is holy together," also remarked Jerone Davison, pastor of Harvest Family Life Center in Fairfield, California, and former running back for the Oakland Raiders. "You have Tonex, you have Mary Mary, you have Kim Burrell, The Clark Sisters, Marvin Sapp, Fred Hammond, all of these people have lent their gifts and talents from the gospel world to help push the Snoop Dogg gospel thing."
Davison said that the artists who were contacted should have asked Snoop Dogg if he turned away from sin and has been made new in Christ, or if this is just a "moment of inspiration," only for him to return to what he was doing before.
"Has Snoop Dogg received Jesus Christ? Has he ever confessed openly that he has repented of all of the things he has done in the past, the things he is known for? We know what he is known for; he's known for his lyrics, his lifestyle, he's known for smoking that bud and getting high. Has he repented of that?" he asked.
Woods similarly pointed to other artists, such as R. Kelly, who have made a one-off gospel album and have gone back to producing profane, sensual material. He noted that just months before Snoop Dogg released the gospel album, he put out another album called "Neva Left," which is a continuance of his vile rap stylings.
"The roof is on fire, let that [expletive] burn/We don't need no water if your daughter is hot/Just send her to the Dogg so I can woop-de-wop," Broadus sings in "3's Company," released in 2017.
"Snoop has not given any evidence of saving faith at all," Woods stated. "When a person is saved, they know what God has saved them from. They know that one must turn from their sin, and turn to Christ. One must leave their former way of life, their former way of living. They must have a different mindset … about their sin."
Davison has also posted a video to YouTube showing Broadus' recent appearance on "Jimmy Kimmel Live" to talk about his gospel album. When asked by Kimmel "if they have pot in Heaven," Snoop Dogg replied affirmatively, "I know they do." He also cited the aforementioned Bob Marley as being on his "Mount Rushmore" of pot smokers.
"And by the way, Willie Nelson is the only person who's ever outsmoked Snoop Dogg," he announced. "I had to hit the timeout button."
"If you call me, if you ask me to be on stage with you on a gospel project … I need to know these things [about your thinking] because we can't be talking about two different Jesus' here," Davison said. "[If] you're going to be talking about one Jesus—the Jesus who just loves unconditionally and there's no requirements to Him—compared to the one who says to us that … without having your name written in the Lamb's Book of Life, you will not make it into the Heavens; if you're talking about some other Jesus, I cannot do that with you."
Further, he said, the album's focus on love is one-sided, as Christianity is not just about God's love, but about loving God with one's life.
"If we love God first, there will be a lot of things that we will not attend to, we will not even give an ear to. Jesus said, 'If you love Me, you will keep My commandments,'" Davison noted.
He said that while some might argue that the album could still reach the lost, "If he's going to reach them with another Jesus, why even bother reaching them? Why give people a false hope?" Davison noted that one of the songs is called "Come as You Are."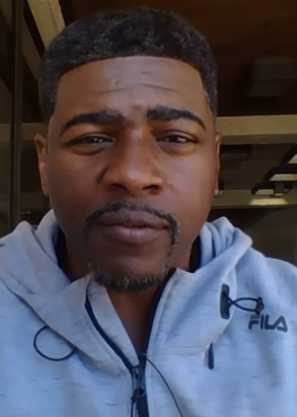 "When you come to Jesus, come to Him wanting change. What's the purpose of coming to Him if you just want to stay the same?" he asked. "Anytime God touches you and anytime you have a touch from God, you cannot remain the same. It's impossible. You can't be hit by a Mack truck and get up and say, 'Oh, that was alright.' No, there's going to be a change somewhere."
"If Snoop Dogg is still smoking weed and chasing the women, and still doing all of the stuff he's been doing without repenting, this is nothing but a draw for attention," he continued. "It would be nice to see Snoop Dogg get on TV and start doing interviews, and say, 'I've repented of all that stuff. I'm no longer the same. I feel bad and I've repented of all of the stuff that I did.' … But do you seriously think that's going to be the case?"
Woods says that he is not seeking to condemn Broadus, but believes that it is just not right to collaborate on a gospel album with those who show no fruit of regeneration. He would rather see Snoop Dogg be truly saved, turn from his old life and live for Christ.
"This is not about beating Snoop down. I want to see any and all people saved. That's my desire," he said. "Why would you encourage a person who does not embrace the gospel and hasn't accepted the gospel to do a gospel album and think that is justified in Scripture? It is not."
View Woods' remarks in full here, and Davison's remarks here.
Become a Christian News Network Supporter...

Dear Reader, has ChristianNews.net been of benefit and a blessing to you? For many years now, the Lord has seen fit to use this small news outlet as a strong influential resource in keeping Christians informed on current events from a Biblical worldview. With much compromise and many falsehoods in modern-day Christianity, we strive to bring you the news by keeping Christ and His word in focus.
If you have benefited from our news coverage, please prayerfully consider becoming a Christian News supporter by clicking here to make a one-time or monthly donation to help keep the truth of God's word widely and freely published and distributed.
May Christ continue to be exalted through this work!