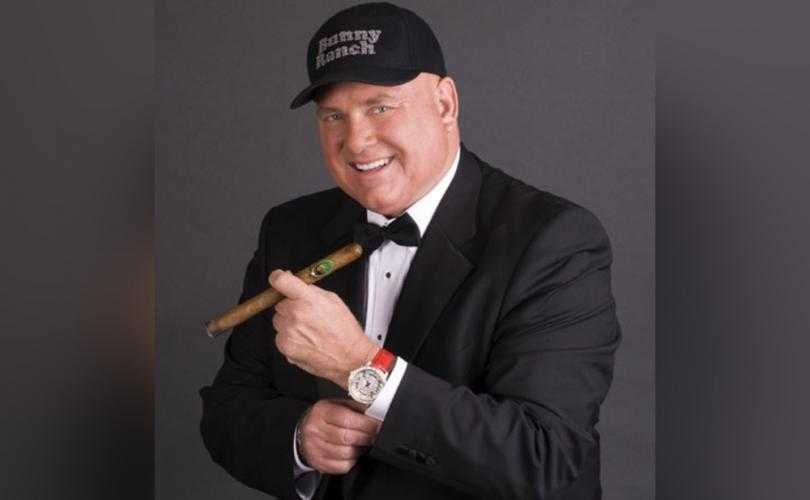 CARSON CITY, Nev. — A Nevada strip club owner who runs five brothels recently won in the Republican primary (Republican vs. Republican) for a state assembly seat, in part due to evangelicals who were willing to back the candidate despite his unscrupulous profession. The outcome has left some scratching their heads as to why professing Christians would compromise in this regard, and others lamenting the apparent neglect of the standards for selecting civil leaders as found in Scripture.
"People will set aside for a moment their moral beliefs, their religious beliefs, to get somebody that is honest in office," Dennis Hof, 71, told Reuters.
Hof, who was chosen to face off against Democrat Lesia Romanov in November over incumbent Republican assemblyman and hospital executive James Oscarson, is the author of "The Art of the Pimp" and his Moonlite BunnyRanch brothel was featured in the HBO series "Cathouse." He has been married three times, claims to have had sexual relations with 4,000 women, and his website warns that although he is a successful businessman, "he's no choirboy. The rest of his story includes lots of sex, nudity and language that no good Christian woman should ever want to hear."
Nonetheless, reports state that some evangelicals said that they were willing to vote for Hof over the current legislator because he, like Donald Trump, is a wealthy businessman and a political outsider. Hof also identifies as conservative and supports gun rights, repealing the state's commerce tax and addressing illegal immigration.
"Generally speaking, I am a limited government, low-tax, pro-business, state's rights, live-and-let-live 'conservatarian,'" his campaign website states.
"The really noteworthy thing about Hof's election was that he received a lot of votes and a lot of support from Christian evangelicals in his district," Reuters correspondent Tim Reid noted.
"I've been talking to a lot of these Christian evangelical voters and they say they've been perfectly happy to overlook the fact that Hof is the state's biggest brothel keeper because they believe he's a wealthy businessman and can't be bought, cannot be corrupted, and will keep his campaign promises," he said.
Hof added that he believes evangelicals were willing to look past his prostitution empire and focus on other aspects, in part, due to the fact that his brothels are legal and are a part of the state's culture.
"The religious people voted for me because they're tired of being lied to by politicians that say they're Christian folks. And they set aside the fact that I have brothels because they are legal businesses in Nevada. It's part of the culture of Nevada for 150 years," he said.
View Reuters' interview with Hof here.
One minister who was interviewed by the outlet, Victor Fuentes, stated that he prayed when he learned that Hof had won in the primaries.
"We have politicians—they might speak good words, not sleep with prostitutes, be a good neighbor. But by their decisions, they have evil in their heart. Dennis Hof is not like that," he remarked.
Fuentes also said that he believed that Hof would protect religious rights.
However, David Whitney, pastor of Cornerstone Evangelical Free Church in Pasadena, Maryland, told Christian News Network that he found evangelicals' willingness to vote for a brothel owner concerning.
"What appears to me is that many evangelicals don't have a biblical understanding of what a Christian's civic responsibility involves," he said. "Certainly Scripture is very clear in how it informs us as Christians [regarding how] we are to vote."
Whitney pointed to Exodus 18:21, which he said still applies to Christians today.
"Moreover thou shalt provide out of all the people able men, such as fear God, men of truth, hating covetousness; and place such over them to be rulers of thousands, and rulers of hundreds, rulers of fifties, and rulers of tens," the verse reads.
"It's clear that if a candidate does not fear God, essentially they're not qualified to hold office," Whitney said. "Most Christians today have pushed that aside [and have said], 'We can't have that as a qualification for office because I might not be voting for the guy who wins.' And so, it appears many Christians have turned to pragmatism as their guiding theology regarding civil involvement … [and choose based on] who can win, who can get things done that we want to accomplish, rather than what God says."
He noted that Scripture also warns that if God's people place the wicked into positions of power, "righteousness exalts a nation, but sin is a reproach to any people" (Proverbs 14:34).
And while Whitney believes that Hof is most likely correct in stating that evangelicals have become accustomed to legalized prostitution in the state, that is not a compliment on their part. It only shows that some Christians have "rather become a reproach rather than the righteous people of God upholding His standard in society in Nevada," he said.
He stated that instead of voting for Hof, Christians should rather be calling this man and the nation to repentance.
Simply voting for a person because they identify as conservative is not the biblical standard, Whitney said, and when asked about the common argument that we are not electing a "pastor-in-chief," he said that if that is the case, "why not just hire a murderer to be your governor?" Whitney advised that there is nothing wrong with doing a write-in instead of attempting to select the lesser of two evils.
"I think we ought to vote with the idea that God is going to hold us accountable for that vote that we cast," he stated. "And so, if we cast a vote for an individual of known immorality, God will hold us accountable for that choice."
As previously reported, Romans 13 states that civil magistrates are to be the "minister of God … for good" to uphold God's standards in the nation and "to execute wrath upon him that doeth evil."
Become a Christian News Network Supporter...

Dear Reader, has ChristianNews.net been of benefit and a blessing to you? For many years now, the Lord has seen fit to use this small news outlet as a strong influential resource in keeping Christians informed on current events from a Biblical worldview. With much compromise and many falsehoods in modern-day Christianity, we strive to bring you the news by keeping Christ and His word in focus.
If you have benefited from our news coverage, please prayerfully consider becoming a Christian News supporter by clicking here to make a one-time or monthly donation to help keep the truth of God's word widely and freely published and distributed.
May Christ continue to be exalted through this work!