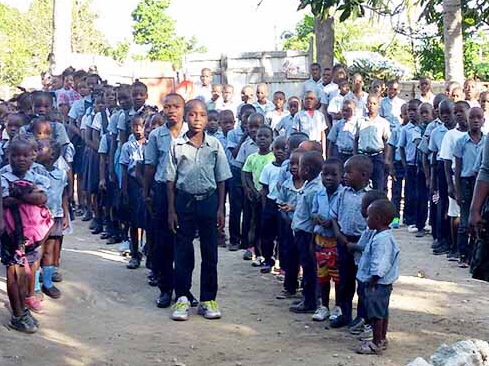 BERLIN, Ohio — A U.S.-based aid worker who worked with a Amish Mennonite-run charity in Haiti has fled back to Ohio after it was discovered that he has been sexually abusing boys in the country, with reportedly as many as 40 children being affected. The man, who worked for Christian Aid Ministries (CAM), founded and led by David Troyer, has now admitted that he has engaged in child molestation from his youth, "living a life of deception and hypocrisy," and Haitian officials want him deported back to the nation to face justice.
Jeriah Mast, 37, has been fired from his work with CAM and has turned himself into law enforcement in Holmes County, Ohio, according to reports.
"We understand that the individual made a confession to leaders in his local church in the U.S. and has reported himself to Ohio state legal authorities," CAM said in a statement on Tuesday. "We recognize that any form of abuse of a child is both a horrific sin and a serious crime. We are actively working to investigate and address this situation and to care for those who have been harmed."
Mast's church, Shining Light Christian Fellowship in Millersburg, also released a statement explaining that the man confessed his sins upon his return to the states.
"He confessed multiple instances of immoral sexual relationships with boys, which began in his youth," it said. "He acknowledged to living a life of deception and hypocrisy. He also confessed that he lied to cover up his sins."
"Because of the sins that were committed and the victims that were abused, an appointment was made to report this to our local Sheriff Department. Jeriah voluntarily went in person for an interview and confessed to a local detective and an FBI agent (including giving names of victims)."
The church, led by Paul Hershberger, said that upon confession, "Jeriah spent hours on his face weeping and wailing over his sins and feeling such remorse over the hurt he caused so many people." It said that a "restoration plan" has been developed and that Mast is seeing a licensed counselor.
The statement makes no mention, as a part of his repentance or restoration, of any effort to encourage and assist Mast in returning to Haiti as ordered by a supreme commissioner.
Christian News reached out to Hershberger at Shining Light Christian Fellowship — after locating the phone number, which was removed from the church website — but he coolly declined to answer any questions on the matter, expressing reluctance, and referred to the statement. He made no comment when addressed about returning Mast to Haiti to face justice, and it is unclear whether or not it will occur. When asked if he was aware of the earlier sexual abuse allegations for which Mast had been sent home in 2012, Hershberger said "no" and hung up the phone.
THE ABUSE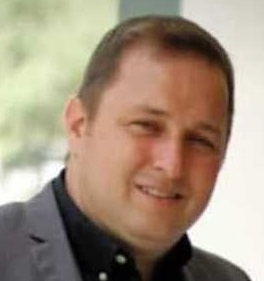 According to a Haitian court document obtained by Christian News Network, one of the victims told a judge that when he was eight or nine years old, Mast asked him to stay the night. He was molested on the third night, and noticed on another occasion that "[a]ll the other little boys slept with their pants on and tied them with their shoe strings so Jeriah wouldn't pull them down during the night."
"I didn't know this and slept with my shorts on. I tied my shorts on with a piece of rope so tightly that it cut me," the young man said. "In the deep of night, I heard [my friend] say, 'Don't do that to me, Jeriah."
Similarly, a student, now 22, told investigators, "At night, he would make us take all our clothes off, but there were some who would tie their pants on very tightly so he couldn't pull their pants down. The next morning, he wouldn't buy food for those who wouldn't pull their pants down …"
A third young man, now 24, testified that Mast had "homosexual relations" with him as a child, and that he tried to resist but it made Mast angry.
"I was small. I was afraid of him. I could not resist him," he said. As the boy got older, he spoke up to Mast and told him that he did not want to have sexual relations with him anymore.
"He knew I would tell my mom, so he gave her 50/100 of land so she would not go to the law with this," the victim said. "Since that time, the land is in my mom's hands, but he never gave her the deed to the land, plus he's taken all the money I worked with him for. Since I'm a victim, I'm asking the law to find Jeriah … to make him pay the money he owes me and to compensate for the homosexual acts he committed with me when I was small."
A fourth male simply testified, "I was a victim of his. Even until now this hurts me because as I grew older I read in the Bible that God does not want homosexuality."
As the document is much more graphic in its descriptions of sodomy, Christian News has decided to cite the more general victim testimony.
Christian News Network spoke with Will Rodenhouse, the former director of CAM's Haiti outreach (2015-2017), who advised that Mast had been working in Haiti long before he arrived. Rodenhouse reported to Eli Weaver, who serves on CAM's executive committee.
Mast, who was fluent in the Haitian language, had much control and leadership in the various Haiti humanitarian programs, including providing medical aid.
"I was … amazed how the country was his at the taking," Rodenhouse stated. "He was involved in every off-site project, and I think that was because of his talent — because of his ability to speak the language well, knowing the culture, and his years of experience — that CAM used him for everything. And he was totally unaccountable."
He said that he was informed that Mast had been sent home for a short time in 2012 due to a "moral failure" and allowed to return. Rodenhouse stated that when he asked what Mast had done, he was told, "[I]t was dealt with and we don't need to talk about it."
"I was never warned … that Jeriah was involved in pedophilia. I have three boys. I have two girls. I was never warned," he lamented.
Rodenhouse says that he has now learned, much to his horror, that Mast would "play on the poverty" of the Haitian people by being a "sugar daddy." He outlined that he has read court documents about what the children have testified.
"Jeriah would prey on the boys who did not have a mom and a dad, and he would take them along and would feed them and ask them to work with him, and he said that he would save their money and buy them a vehicle when they got older. And in the meantime, he would use them for his sexual desires."
DID THEY KNOW?
Questions are now being asked as to whether or not Christian Aid Ministries knew about Mast's behavior and failed to pull him from the field or report him to authorities.
The organization said in its statement that it was just "made aware of these allegations several weeks ago," and has "fully cooperated with governmental authorities and has taken appropriate steps to report the matter to federal government agencies, to cooperate with the legal process, and to pursue care for those affected by the individual's wrongful conduct."
A meeting is scheduled for Monday about the matter.
Christian News reached out to CAM's main office, as well as Assistant Director Paul Weaver, but multiple phone calls were not returned by press time.
Trudy Metzger of Ontario, Canada, a formerly conservative Mennonite, sexual abuse survivor and author of the book "Between 2 Gods: A Memoir of Abuse in the Mennonite Community," who traveled to Haiti to interview those affected, has written extensively about the matter on her blog.
She also interviewed Harold Herr, the Haiti director of the organization LIFE Literature, who told her that he had been alerted to the sexual abuse allegations in 2012 and sent a notice to CAM. Mast worked for LIFE Literature one day a week.
"The information was given. Whether I emailed it, I don't remember that, but Eli had a copy," he said.
"Did you ever hear back from [him]?" Metzger asked.
"Yes. He asked for a meeting. And so, I was there at a meeting," Herr responded.
Christian News reached out to Herr, but the call was not returned. Metzger told Christian News that Herr also declined to provide her with the document sent to CAM.
Brucely Delma, a pastor of a church in Petit-Goave, told Haitian officials that he had banned Mast from his church in 2010 after he confronted the aid worker about allegations that he was committing sex acts with children. He feels that Christian Aid Ministries would have known that he had done so, and says that the situation has "destroyed [his] church" because "all the parents have withdrawn their children from [his] school and church."
Delma has been summoned to appear in court for failure to report the matter to authorities. He has expressed regret for not doing so, stating that in the future, "the first thing I will do is report it to the law." He said that he did not tell police because he handled the matter as a pastor and kicked Mast out of the church, and also because he did not want to "ruin CAM as a mission and Jeriah could be sentenced to many years in prison."
Rodenhouse expressed concern as to why CAM released its statement six weeks after the latest revelation, as Mast fled back to the United States in early May. He said that he is worried about potential secrecy over the matter within the organization.
Haitian Supreme Commissioner Me Jonas Bertrang has issued a letter ordering CAM's officials to appear within 15 days with Mast.
PICKING UP THE PIECES
Rodenhouse said that it is his understanding that Mast had abused children in both the U.S. and Haiti, and that upon returning to the states, Mast intended on only telling the police about his American crimes and only did so after the families involved stated that they would not press charges.
According to reports, Mast was confronted on May 3 by a pastor, but denied any wrongdoing. He subsequently fled the country by night and went to the Dominican Republic before flying back to the United States, where he then confessed.
Metzger, who interviewed seven of the victims, their parents and their mentors, told Christian News Network that the children — who are now young adults — have suffered greatly, as they cannot go out without being bullied and called "Madame Jeriah," as if they were homosexual. She said that two fathers, who are brothers, have sent their sons to another country to have a chance since they cannot get jobs or have a life in Haiti due to the stigma.
"When I asked the other boys, 'What would be justice for you? What do you need?' The one answer was, 'We need to get out of here so we can have a life. We have no place to go. We can't work here. We can't hold our head up. We're still covered with shame," Metzger said.
According to Haitian court documents, one boy told investigators, "Yes, they make fun of me while they call me 'Madame Jeriah.' This thing causes a lot of problems for me because I'm growing up in the area and everyone thinks I'm homosexual. I have no honor, respect or reputation."
Last Updated: 06/16/19 at 6:08 PM
Update: Amish Mennonite Charity Puts Two Top Officials on 'Leave' for Allowing Serial Child Rapist to Return to Haiti
Publisher's Note: If you are the victim of child sex abuse or have any information that would help in leading to the arrest of Jeriah Mast, please contact us here. Those wishing to donate directly to help the victims in this case may do so here by marking "Haiti" in the "Comments" section. The donations will be sent to a fund being organized to assist Mast's victims.
Become a Christian News Network Supporter...

Dear Reader, has ChristianNews.net been of benefit and a blessing to you? For many years now, the Lord has seen fit to use this small news outlet as a strong influential resource in keeping Christians informed on current events from a Biblical worldview. With much compromise and many falsehoods in modern-day Christianity, we strive to bring you the news by keeping Christ and His word in focus.
If you have benefited from our news coverage, please prayerfully consider becoming a Christian News supporter by clicking here to make a one-time or monthly donation to help keep the truth of God's word widely and freely published and distributed.
May Christ continue to be exalted through this work!