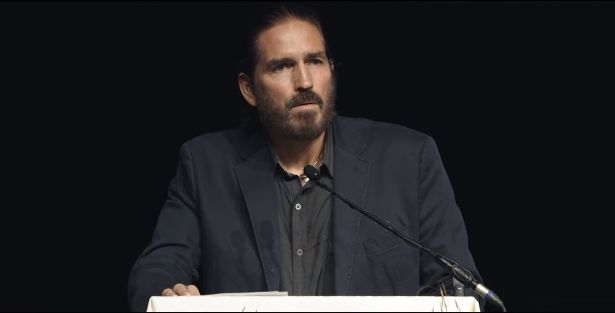 AMSTERDAM — "The Passion of the Christ" actor Jim Caviezel, a Roman Catholic, recently delivered a tribute to Mary at the "Eucharistic Holy Hour for World Peace Through the Mother of All Peoples" in Amsterdam, during which he outlined how the popular Mel Gibson film — which was embraced by evangelicals and Catholics alike — "depict[s] our lady's role as co-redemptrix with Jesus."
"Her hand has guided my life and my career in incredible, and at times, startling ways," he told those gathered at the RAI Convention Center on June 1 as an introduction to stories about his roles in the films "The Thin Red Line," "The Count of Monte Cristo," and "The Passion of the Christ."
A ROSARY, THE 'IMMACULATE CONCEPTION,' AND 'SCREEN TIME WITH THE MOTHER OF GOD'
Caviezel said that in 1997, as he as sat outside of Beverly Hills producer Terrence Malick's house, struggling with self-doubt as he was to meet with Malick about the possibility of starring in "The Thin Red Line," he began to pray the rosary.
"You see, six months earlier, my manager who is a bit like a Catholic mystic, said that I should start praying the rosary on a daily basis," he outlined. "My wife, Kerri, taught me how to pray it. So, following orders, I borrowed her grandmother's rosary … and I started running [the beads] through my fingers and praying."
As Caviezel was late for his meeting due to his nervousness and subsequent recitations, he hurried to the house, but realized he still had the rosary in his hand. He decided to put it back in his car, but as he was about to do so, he felt compelled to take it with him.
Caviezel then met Malick's wife, who he assumed was the maid, and ended up gifting her with the rosary. He said that he learned upon doing so that she had lost hers and had prayed that morning for God to send her another.
"That rosary and I believed that the intercession of our lady led to the first major role of my career in 'Thin Red Line,'" Caviezel stated.
Years later, as he was filming for "The Count of Monte Cristo," director Kevin Reynolds, a Baptist, showed Caviezel a fresco of the "Immaculate Conception of Mary" painted on the ceiling of one of the rooms on the set. He felt that the Reynolds' gesture, not being a Catholic, was rather a sign from above as he shot a decisive part of the movie.
"It was a sign for me, a sign that the Lord and His blessed mother were with me, and through all my trials, Mary had been there all along leading me by the hand, guiding me toward her Son and my vocation," Caviezel said. "And if you saw 'The Count of Monte Cristo,' you know that shot stayed in the film, and I proud to say that I shared some screen time with the mother of God."
MEDJUGORJE, 'THE PASSION,' AND OFFERING UP THE SUFFERING 'IN UNION WITH JESUS AND MARY'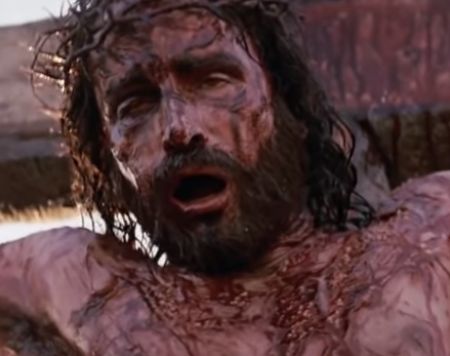 Not long afterward, he received a phone call from Mel Gibson, who wanted him to play Jesus in "The Passion of the Christ." Prior to receiving the offer, Caviezel's wife told him about the purported Marian apparitions and messages from Mary in Medjugorje, Bosnia-Herzegovina.
"This would play a major role in deeping my love and service to the mother of all people. It was at Medjugorje that I consecrated my life and my acting career to the blessed mother," he told those gathered.
"Using the traditional consecration form of Saint Louis-Marie de Montfort, from that moment on, all that I did in my life and in my career was in her service, to do with me as she pleased. I also believed Medjugorje prepared my heart to give my fiat to play Jesus in 'The Passion of the Christ,'" Caviezel said.
He said that his participation in the movie brought him closer to Mary, stating, "The more you experience the passion of Jesus, ladies and gentlemen, the more you understand the compassion of Mary. The connection between Mary and her Son. What mother does not suffer when her child suffers?"
Caviezel advised that his role in the film also reminded him of the words of John Paul II, "that we all must become co-redeemers with Jesus and with His mother, Mary."
"On the very first day of shooting, the crowd rushed in around me. The guards hit me with whips, which hit my flesh. My arm was wedged under the heavy beam when someone yanked the top of the cross in the other direction. My muscles wrenched, and my shoulder separated. I fell to my knees and dropped the cross. I buried my head in the ground," he recalled. "This take now remains in the film."
"Every day I picked up that thing, it was like a penance. It ripped into my shoulder, turning my flesh and angry red. With each passing hour, it got heavier."
He said that being on the cross was also difficult, as he filmed in the cold of November nearly naked, suffering hypothermia and gasping for air. Caviezel was additionally struck by lightning during the production and had to have open heart surgery.
"But I offered up all of the suffering in union with Jesus and Mary for the success of the film that it might lead souls to Christ," he stated. "And boy, did it ever."
MARY AS 'CO-REDEMPTRIX' IN 'THE PASSION' AND A CALL FOR A PAPAL PROCLAMATION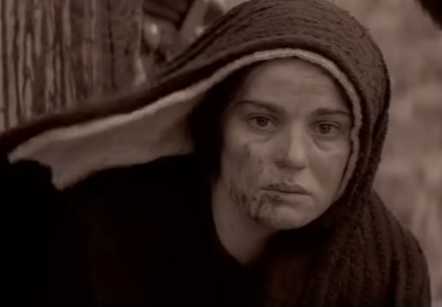 "The Passion reveals the very obvious biblical truth that Mary, like no other, shared in the suffering of her Son as co-redemptrix," Caviezel claimed. "As St. Teresa of Calcutta exclaimed, 'Of course Mary is the co-redemptrix. She gave Jesus His body. And the offering of His body is what saved us."
"The scenes of 'The Passion' profoundly depict our lady's role as co-redemptrix with Jesus," he told the Amsterdam audience. "In fact, a well-known Italian journalist stated that 'The Passion of the Christ' could also have justifiably been 'The Story of Mary Co-Redemptrix."
Caviezel proceeded to provide examples from the production.
"[I]t is Mary alone who understands when Jesus has been arrested that 'It has begun.' What has begun? The unified mission of Jesus, the Redeemer, and Mary, the co-redemptrix to redeem the world," he asserted. "When Mary walks the way of the cross with Jesus, she stands opposite satan. She is his opponent. Mary's role with Jesus to crush the head of Satan is powerfully dramatized."
"In the Calvary scene, the dying Redeemer gives his own mother to become the spiritual mother of all peoples," Caviezel continued. "In the final scene, Mary becomes a living pieta holding the dead body of her divine Son, she looks to us all as our loving co-redemptrix, who suffered in union with Jesus and calls us all to appreciate the price of our redemption."
He told those gathered that he hopes that Pope Francis will declare Mary as the co-redemptrix, mediatrix, and advocate for all mankind.
"I believe Jesus wants the full truth about His mother, Mary, that she is this world's spiritual mother, she is the co-redemptrix, she is the mediatrix, to be proclaimed by the present pope so that our mother can use her full power of intercession to bring peace — true peace — to the world," he said.
Caviezel lamented the deteriorating moral condition of the world, citing the evils of abortion, sex trafficking and Islamic terrorism, and said that the people need peace, pointing to Christ and Mary.
"At Fatima, our lady promised that in the end my immaculate heart will triumph and a period of peace will be granted to the world," he stated. "Let us trust in these words of our lady. She will keep her promise."
"But we must do our part," the actor concluded. "As St. Bernard has written, and as I have seen in my own life, 'You will not go astray if you follow her. You will not get lost if you call to her. If she is holding you by the hand, you will not fall. If she is protecting you, you will have nothing to fear. You will not grow weary if she is at your side. But you must reach out to her."
The event was presented by the Archdiocese of Haarlem-Amsterdam in the Netherlands.
In a 2003 interview with Catholic priest Mario Knezovic for Radio Medjugorje — prior to the release of "The Passion of the Christ" — Caviezel said, "I ask Mary to guide me and my career. … This film is something that I believe was made by Mary for her Son. Because it was made by her, it will be attacked by the enemy."
THE SCRIPTURES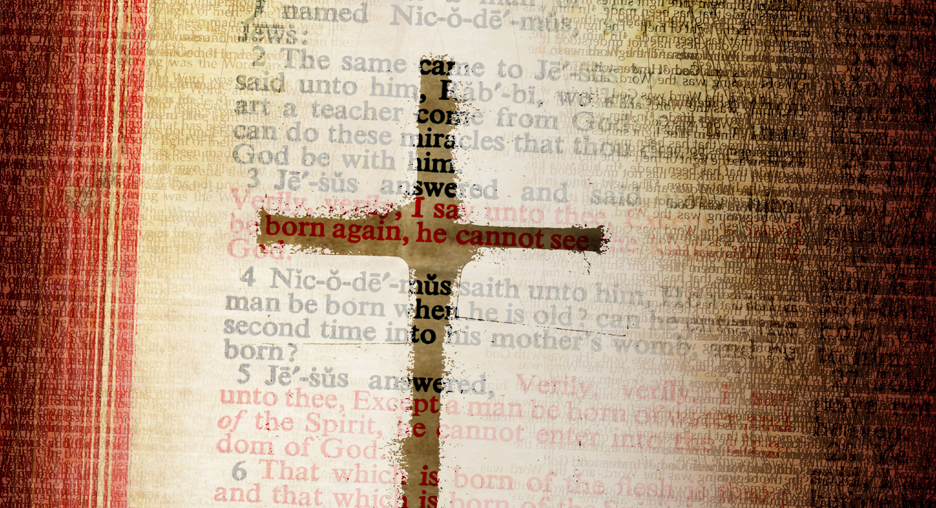 1 Timothy 2:5-6 reads, "For there is one God, and one mediator between God and men, the man Christ Jesus, who gave Himself a ransom for all, to be testified in due time."
In John 16:23-24, Jesus taught his disciples to pray to the Father in His name, stating, "Whatsoever ye shall ask the Father in My name, He will give it you. Hitherto have ye asked nothing in My name: Ask and ye shall receive, that your joy may be full."
He also stated in verse 13 that the Holy Spirit is the one who guides and leads into all truth: "Howbeit when He, the Spirit of truth, is come, He will guide you into all truth, for He shall not speak of Himself, but whatsoever He shall hear, that shall He speak, and He will show you things to come."
In John 14:13-16, Jesus likewise said, "And whatsoever ye shall ask in My name, that will I do, that the Father may be glorified in the Son. If ye shall ask anything in My name, I will do it. If ye love Me, keep My commandments.
And I will pray the Father, and He shall give you another Comforter that He may abide with you forever, even the Spirit of truth, whom the world cannot receive because it seeth Him not, neither knoweth Him. But ye know Him, for He dwelleth with you, and shall be in you."
Romans 8 outlines, "It is Christ that died, yea rather, that is risen again, who is even at the right hand of God, who also maketh intercession for us. … Likewise the Spirit also helpeth our infirmities, for we know not what we should pray for as we ought, but the Spirit itself maketh intercession for us with groanings which cannot be uttered.
And He that searcheth the hearts knoweth what is the mind of the Spirit, because He maketh intercession for the saints according to the will of God."
Become a Christian News Network Supporter...

Dear Reader, has ChristianNews.net been of benefit and a blessing to you? For many years now, the Lord has seen fit to use this small news outlet as a strong influential resource in keeping Christians informed on current events from a Biblical worldview. With much compromise and many falsehoods in modern-day Christianity, we strive to bring you the news by keeping Christ and His word in focus.
If you have benefited from our news coverage, please prayerfully consider becoming a Christian News supporter by clicking here to make a one-time or monthly donation to help keep the truth of God's word widely and freely published and distributed.
May Christ continue to be exalted through this work!