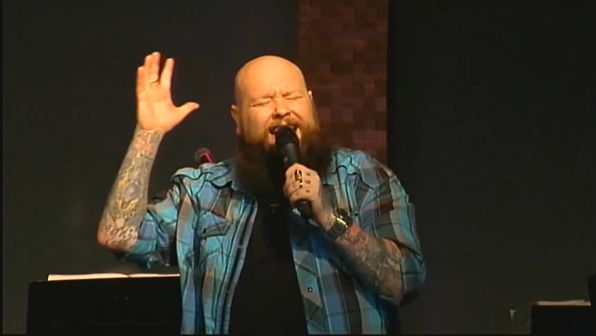 Controversial "faith healer" and false teacher Todd Bentley — who once boasted about how God told him to kick a woman in the face with his biker boot — took to Facebook on Friday to address numerous allegations of moral impropriety, including claims of homosexual advances toward interns and other sexually-related sins. Bentley, who divorced his wife in 2009 for a ministry assistant with whom he was having an affair, is denying most of the allegations and only admits to sending texts "beyond pornography" as he is being confronted about sins past and present from former associates who have gone public about his behavior.
Christian News Network has reviewed testimony and evidence from several of those who have made various allegations, including one man who was ordained under Bentley in 2016 — after the stated time of "restoration" — and says that he personally witnessed Bentley using sexual speech during his travels.
"I was in a place where I shouldn't have been taking those thoughts that weren't right and having those kind of conversations with people that I thought were friends and brothers that I … could really trust," Bentley said in the 41-minute live video. "But nevertheless, I repented."
BACKGROUND
A man who once traveled with Bentley came forward on Thursday with the allegations after initially personally contacting Rick Joyner, the leader of MorningStar Ministries and an overseer for Bentley. He says that he did not seek out the information, but others began coming to him to express concern about Bentley's behavior.
"I believe that Todd has a perverse sexual addiction that he picked up when he was a young man through his dark demonic childhood and through him being abused as a kid," Stephen Powell wrote on Facebook.
"I believe that that same demonic entity uses Todd to prey on others that have come into Todd's ministry with their guard down because they felt all was safe being in the presence of an anointed man of God," he said.
Powell outlined that he has screenshots from at least two women who received messages from Bentley that were inappropriate, including asking one repeatedly for "pictures of herself." Christian News Network reviewed these screenshots, which include remarks such as "You have great eyes," "That's a great photo. Wow," and "What [are] you wearing today?"
Powell also explained that he has testimony from others who allegedly received sexual advances from Bentley, such as male interns who were offered money for sex acts or photographs, and one who said they caught Bentley with pornography on his phone.
Others alleged that they had heard Bentley engage in crude, sexual speech and that he had a problem with drunkenness.
However, while the testimony mostly comes from others, Powell says that he witnessed concerning behavior himself while traveling with Bentley.
"I myself have seen things over the years that I find very disturbing. I myself have seen Todd preach, pray, and prophesy over the people, only to leave the meeting, purchase hard liquor, and walk into his hotel to party the rest of the night," he wrote. "I myself have seen and heard Todd and Jessa speak with unclean/foul speech."
Powell stated that he himself used "locker room talk" for a time and the Lord convicted him of it, adding, "with the vile culture that has infiltrated the charismatic church, it is extremely difficult at times to have fellowship with other ministers, and build alliances with others for the kingdom, and not be affected by this stuff."
BENTLEY'S PUBLIC CONFESSION
On Friday, Bentley took to social media to address the allegations, during which time he said that he's "not a homosexual" or "having cocaine-infused parties" or engaged in "swinging," but admitted that in 2013, he had sent "a lot" of sexually-charged texts about his wife to other men.
"I had them with associates, interns. They were sexually suggestive," Bentley admitted. "Some of the texts, in nature, were outright inappropriate to have these conversations, even about Jessa. Things that were in our marriage bed and things that should have never been out there, and talk and fantasy, and I've had to own that. It's embarrassing to have it out in public now."
"There was degrading communication, not just jokes or brief lapses of judgment, but these things were on a darker level," he continued. "There were things in me from my past that I needed to confront, beyond pornography. We've struggled, many men, with pornography, but this is beyond that."
Bentley said that he denied his sin at first and tried to "cover it up," but "friends would not let me do this." He stated that he stepped away from Fresh Fire for six months due to his behavior and has been in counseling for years.
"During this long season, I have continued to pursue, even in my heart, true deep repentance," Bentley said, reading from a statement he said was crafted with the assistance of his accountability team. "I need to be free and I want to walk in purity and holiness, and the Lord has called us all to that."
"My staff and I have also worked to bring more holiness into our dealings with each other, keeping each other accountable to eliminate foolish practice [and] borderline behavior," he stated. "I think I've made a great deal of progress. I'm still battling to be totally free of a lot of the darkness that gripped me during my lifestyle before Christ even. I'm still being delivered."
While Bentley admitted in his statement that he was still struggling, he also asserted in his Facebook video that the situation had been dealt with in 2013 but that the allegations had "forced" him to go public and that he's not in any "ongoing sin."
ALLEGATIONS BEYOND STATED 2013 RESTORATION
However, on Sunday, Ben Burges of Healing Word Ministries issued a letter outlining that he was ordained under Fresh Fire Ministries in 2016, and that during his travels with Bentley, he witnessed firsthand Bentley engaging in crude sexual jesting, including in the presence of a female intern, who he says turned red with embarrassment.
"Todd's response was, 'Oh, get over it. You better get used to [sexual act] soon; you are about to get married," Burges wrote.
He also says that Bentley is "no longer welcome … among the leaders and churches he works with" in one Asian country due to allegations of impropriety against three young women. Burges traveled with Bentley to that nation in 2017. Christian News Network has been asked not to disclose any specifics due to the sensitivity of the case and the welfare of the women.
"My concern is that considering Todd's past that there appears to be a growing amount of red flags in Todd's life, and I would have thought that after Lakeland there would be an appearance to walk in a manner that is worthy of the call of Christ and avoid the appearance of these things in this letter," Burges wrote.
"My concern is that if these things are not handled properly by leadership that Todd cannot get the help he needs," he added. "There are people that are sexually scarred for life, and if leaders don't handle this properly it will be because of the negligence of leaders that choose to not handle this appropriately."
Bentley had gone through a "restoration" process once before in 2009 after he divorced his wife, Shonnah, and married his assistant, Jessa.
Bentley is known for his wild "faith healing" practices, stating during one meeting years ago that God had told him that there wasn't movement during the service "[b]ecause you haven't kicked that woman in the face."
"And there is this older lady worshiping right in front of the platform and the Holy Spirit spoke to me. The gift of faith comes on me. He said, 'Kick her in the face with your biker boot,'" he claimed. "I inched closer and I went bam! And just as my boot made contact with her nose, she fell under the power of God."
Bentley is also stated to have written an article in 2008 in which he outlined that Bob Jones of the Kansas City prophetic movement once asked him if he had ever met the angel "Emma," as she had purportedly been of assistance to Jones and others during the 1980s. Bentley says that within weeks, Emma appeared during a service in North Dakota.
"She glided into the room, emitting brilliant light and colors. Emma carried these bags and began pulling gold out of them. Then as she walked up and down the aisles of the church, she began putting gold dust on people," he wrote. "'God, what is happening?' I asked. The Lord answered, 'She is releasing the gold which is both the revelation and the financial breakthrough that I am bringing into this church.'"
"During this visitation the pastor's wife got totally whacked by the Holy Ghost — she began running around barking like a dog or squawking like a chicken as a powerful prophetic spirit came on her," Bentley continued. "Also, as this prophetic anointing came on her, she started getting phone numbers of complete strangers and calling them on the telephone and prophesying over them."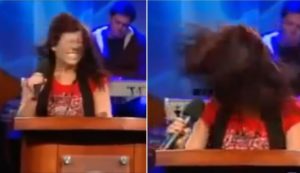 A controversial video posted to YouTube also shows Jessa Bentley convulsing violently during a service as she told those gathered about a dream in which Oral Roberts put his hands over her eyes and she saw a vision of an elephant and a lion.
Christian News Network left a voicemail on a private number obtained for Bentley to seek specificity on the claims being denied and to inquire about a timeline of events. The article will be updated accordingly should more information be received.
Become a Christian News Network Supporter...

Dear Reader, has ChristianNews.net been of benefit and a blessing to you? For many years now, the Lord has seen fit to use this small news outlet as a strong influential resource in keeping Christians informed on current events from a Biblical worldview. With much compromise and many falsehoods in modern-day Christianity, we strive to bring you the news by keeping Christ and His word in focus.
If you have benefited from our news coverage, please prayerfully consider becoming a Christian News supporter by clicking here to make a one-time or monthly donation to help keep the truth of God's word widely and freely published and distributed.
May Christ continue to be exalted through this work!