An evangelist with a nationally-recognized evangelistic ministry is rebuking a number of evangelical leaders and organizations for what he believes is purposeful deception about the positions of Mitt Romney on homosexuality and abortion.
Michael Marcavage, director of the Philadelphia-based ministry Repent America, states that he has become increasingly disturbed over the past several months as he has observed a number of evangelicals claim that Romney is pro-life and pro-family. He says that their assertion is far from the truth.
Marcavage outlined in a news release today that organizations such as Evangelicals for Mitt, Family Research Council, Campaign for American Values, Christian Broadcasting Network and others have been actively promoting the presidential candidate, claiming that a Republican presidency would foster moral uprightness in the White House, Congress and the courts.
He also noted that Family Research Council, Christian Coalition and National Right to Life have been distributing voter guides that portray Romney as being pro-life and pro-family, while leaving out concerning positions that the candidate espouses, and that Mat Staver's Liberty Counsel, the legal organization affiliated with the late Jerry Falwell's Liberty University, recently released a document comparing the platforms of both the Republican and Democratic parties, which portrayed Republicans as being rightly aligned with Christian values.
Marcavage said that while groups such as Evangelicals for Mitt has been advising Americans, "Governor Romney is for the sanctity of human life and he has proven it," and National Right to Life states, "Mitt Romney has taken a strong pro-life position and is committed to implementing policies to protect the unborn," Romney has demonstrated the exact opposite.
"Mitt Romney is neither pro-life nor pro-family, and evangelical leaders have been lying about his positions in order to rationalize their substitution of God's standards for their own. While abortion and homosexuality are abominations to God, so is a lying tongue. The Scriptures chastise those who speak falsehoods in His name, asking, 'Will ye speak wickedly for God and talk deceitfully for Him?" Marcavage said. "It is astounding how evangelicals, who had once demonized Mitt Romney, have now canonized him as a saint. Much to their shame, they have demonstrated their commitment to the Republican Party over their allegiance to Christ."
Marcavage outlined that out of all the candidates in the 2012 presidential race, Mitt Romney and Barack Obama were the only two that refused to sign the Personhood USA pledge, which affirms the belief that all life should be protected from conception. Romney instead released his own statement, outlining that he advocates the exceptions of "rape, incest and to save the life of the mother," which is not a pro-life position.
He continued by explaining that Romney has advised that he has no litmus test for appointing judges to the bench, and espouses a states' rights view of abortion, explaining, "I believe that the states, through the democratic process, should determine their own abortion laws and not have them dictated by judicial mandate." He notes that Romney also announced recently that "[t]here's no legislation with regards to abortion that I'm familiar with that would become part of my agenda," and that he supports Obamacare's abortion pill coverage requirement because "I don't believe employers should tell someone whether they can have contraceptive care or not."
Ralph Reed of the Faith and Family Coalition told reporters last month, "[O]n issue after issue, whether it's the sanctity of life, Obamacare or marriage, Mitt Romney has made it abundantly and clearly unambiguous where he stands on the issues and you couldn't have a starker contrast than you do between Mitt Romney and Barack Obama. … [Mitt Romney has] made it abundantly clear that [he is] pro-life, pro-family and pro-marriage…"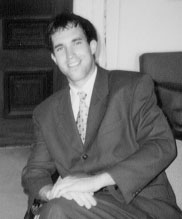 However, Marcavage explained that in addition to being pro-abortion, he believes that Romney has clearly outlined that he does not oppose homosexuality. As previously reported, in May, Romney reiterated his support for homosexual adoption, stating, "[I]f two people of the same gender want to live together, want to have a loving relationship, or even to adopt a child, in my state, individuals of the same sex were able to adopt children. In my view, that's something that people have a right to do. But, to call that 'marriage' is something that in my view is a departure from the real meaning of that word."
Romney also announced in August that he disagreed with the policy of the Boy Scouts of America, which prohibits homosexual scout leaders and members, and has advised that if elected, as commander-in-chief, he would not work to reinstate "Don't Ask, Don't Tell," but is approving of open homosexuality in the military.
Gary Bauer of Campaign for American Values, however, has been aggressively backing Romney, spending millions to run pro-Romney television advertisements in swing states regarding homosexual "marriage," and writing a number of articles in ardent support of the candidate. "What can we do?" the ad asks. "We can vote for someone with values."
"A vote for Mitt Romney is a vote for America," Bauer Tweeted in October, weeks after applauding the Boy Scout's decision to prohibit open homosexuals in its membership and leadership. "Vote for Biblical values this November 6, and pray with me that America will remain one nation under God."
In addition to referencing Bauer, Marcavage pointed to evangelicals such as Robert Jeffress, pastor of First Baptist Church of Dallas, who originally spoke against voting for a Mormon candidate, advising, "Evangelical Christians should not vote for Mitt Romney because he's a Mormon, therefore not a real Christian." Jeffress later denied that he made the statement and came out in support of Romney, and now states, "I think we have to choose the lesser of two evils."
"Giving approval to doing a 'lesser evil' because it seems like the 'best choice' at the time, whether it is choosing rulers or having an abortion due to rape, is never acceptable and always sinful," Marcavage admonished. "Such thinking and practice is disobedience to our moral responsibility and duty to God."
While many state that they disagree with Romney on many issues, they assert that they most vote for him because of the judges that he will appoint to the bench.
Marcavage disagrees.
"Out of the 20 of 39 years that we have had Republican presidents in the White House since Roe v. Wade, none of them have ended abortion," he said. "Furthermore, Republican-appointed judges gave us Roe in the first place and authorized the holocaust of the unborn. It was the Republicans that 'legalized' sodomy in Lawrence v. Texas, and loosened the restrictions on pornography in Miller v. California. Let us not also forget that it was the conservative darling John Roberts who authored the opinion for the nation's highest court in favor of Obamacare."
As previously reported, this past October, Marcavage preached about the Biblical standards for voting at the Democratic National Convention, exposing the unfruitful works of darkness of both Barack Obama and Mitt Romney.
With Tuesday marking the national election, Marcavage is continuing to urge Christians to vote Biblically.
"The guidelines for choosing rulers are not based on man's subjective opinions, but rather on an absolute standard given by Divine authority," Marcavage concluded. "It is foolish to think that Christians can 'turn America back to God' when they turn their backs on God's standards for voting. We must vote in the fear of God, not in the fear of man, and trust in His sovereignty. If we fail to do so, we will continue to reap what we have sown, and God will be just in giving us what we deserve."
A number of other ministries are making similar statements.
"As a Christian, I must refuse to apply a hypocritical standard of judgment against the leaders of one party, while refusing to hold another party accountable to the same standard. This means I am never at liberty to minimize or cover the sins of my own partisan friends who profess the One True Faith in order to gain a political advantage," said Doug Phillips of Vision Forum Ministries. "I would rather honor the Lord than win an election. I recognize that my obedience will have more to do with God's blessing on this nation, regardless of an election outcome, than my man-centered efforts at political victory."
Become a Christian News Network Supporter...

Dear Reader, has ChristianNews.net been of benefit and a blessing to you? For many years now, the Lord has seen fit to use this small news outlet as a strong influential resource in keeping Christians informed on current events from a Biblical worldview. With much compromise and many falsehoods in modern-day Christianity, we strive to bring you the news by keeping Christ and His word in focus.
If you have benefited from our news coverage, please prayerfully consider becoming a Christian News supporter by clicking here to make a one-time or monthly donation to help keep the truth of God's word widely and freely published and distributed.
May Christ continue to be exalted through this work!