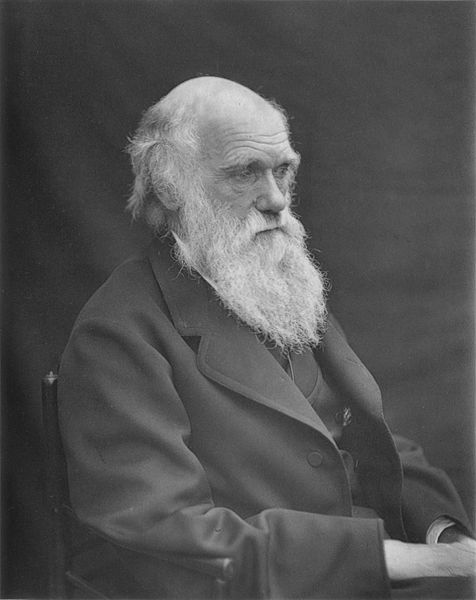 Approximately four thousand voters in Georgia wrote in Charles Darwin for Congress on Tuesday as a statement of opposition to current United States Representative Paul Broun, who was running virtually unopposed.
According to reports, University of Georgia biologist Jim Leebens-Mack recently began a Facebook campaign urging the write-in following remarks made by Broun, in which he stated that evolution and the Big Bang theory were "lies straight from the pit of Hell."
As previously reported, Broun, a medical doctor and member of the federal Science and Technology Committee, was speaking to a group of Christians at a sportsmen's banquet at Liberty Baptist Church in Hartwell when he made the statement. In addition to talking to the gathering about his experiences in hunting, he referenced his belief in the Creator.
"God's word is true. I've come to understand that. All that stuff I was taught about evolution, embryology, the big bang theory; all of that is lies straight from the pit of Hell," Broun told the audience. "And it's lies to keep me and all the folks who are taught that from understanding that they need a savior. You see, there's a lot of scientific data that I've found as a scientist that this really is a young earth. I don't believe that the earth is but about 9,000 years old. I believe it was made in six days as we know them. That's what the Bible tells us."
"I'd think the Republican Party would want to put a serious legislator in this seat rather than have Paul Broun," Leebens-Mack told reporters.
However, a Broun spokesperson said that if residents wanted to pit him against Darwin, bring it on.
"Dr. Broun welcomes Mr. Darwin as a challenger and is particularly looking forward to the debate portion of the campaign," Meredith Griffanti stated after receiving word of the campaign. "We're sure it will be very lively."
In addition to 4,000 votes for Darwin, hundreds of others wrote in Brian Russell Brown, who was running solely as a write-in candidate, as well as fictitious cartoon and movie characters, such as Mickey Mouse and Big Bird. One voter also reportedly wrote in "A Human Being with a Brain or at least not a Religious Fanatic."
"I voted for Charles [Darwin] because the country needs to know we are not all idiots down here," Sara Baker of Athens, Georgia told Rebecca McCarthy of The Athens Patch.
"I can't ever remember seeing a [write-in] report that long," Athens-Clarke County Elections Supervisor Gail Schrader remarked Wednesday morning.
The Broun campaign released a statement Wednesday as well, shaking off the matter.
"Congressman Broun is honored to have received a higher level of support from his constituents in Athens-Clarke County this election cycle than in any of his previous campaigns," his office stated. "We're extremely pleased with this outcome, because after redistricting, Congressman Broun actually represents less of the county than in the past, yet he still received the highest number of votes to date."
A special message from the publisher...
Dear Reader, because of your generous support, we have received enough funds to send many audio Bibles to Iraqi and Syrian refugees displaced by ISIS in the Middle East. Many have been distributed and received with gladness. While we provide for the physical needs of the people, we seek to provide the eternal hope only found in Jesus Christ through the word of God.
Would you join us by making a donation today to this important work?
Please click here to send an audio Bible to a refugee family >>