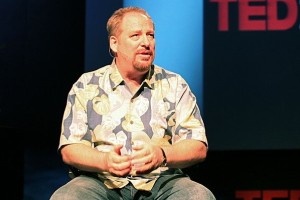 Despite recent comments that he would never again make statements on political matters that could be construed as public declarations, Rick Warren, author of the best-selling book The Purpose Driven Life and pastor of Saddleback Church in California, recently posted a message on Twitter to his 800,000 followers reinforcing his opposition to a largely church-supported homosexuality bill that is set to pass this month in the East African nation of Uganda.
"An unjust law in Uganda is back in the news," Warren wrote on Thursday. "I opposed it 3 yrs ago and I still do."
Below the Tweet, Warren reposted a video that he had created in 2009, which outlined his position on the matter.
"As an American pastor, it's not my role to interfere with the politics of other nations, but it is my role to speak out on moral issues, and it is my role to shepherd other pastors who look to me for guidance," Warren said in the 6-minute video. "[I]t is my role to correct lies and errors and other reports when others associate my name with a law that I had nothing to do with, and I vigorously oppose and completely condemn."
Warren was referring to a bill that has been under consideration in Uganda for several years, which criminalizes homosexuality in the nation. Punishment for the promotion of homosexuality and the commission of homosexual acts includes fines and incarceration. Homosexual pedophilia, also known as "aggravated homosexuality," as well as intentionally infecting another with the AIDS virus, can result in the death penalty. While reports out of Uganda outline that changes have recently been made to the proposed legislation, including the removal of the death penalty, a new draft of the bill has not yet been made available for public viewing.
"The potential law before your parliament is unjust; it's extreme and it's unChristian toward homosexuals, requiring the death penalty even in some cases," Warren stated in his 2009 appeal to Ugandan pastors. "Because I didn't  rush to make a public statement, some erroneously concluded that I supported this terrible bill, and some even claimed that I was a sponsor to the bill. Now, you in Uganda know that is untrue."
"We can never deny or water down what God's Word clearly says and teaches about sexuality. At the same time, the Church must stand to protect the dignity of individuals just as Jesus did and He commanded all of us to do," he continued. "Let me be clear. God states that all sex outside of marriage is not what God intends, and Jesus reaffirmed what Moses wrote that marriage is intended to be one man and one woman committed to each other for life. Jesus also taught, though, that the greatest commandment is to love our neighbors as ourselves."
Therefore, Warren pleaded with spiritual leaders in Uganda to oppose the bill as he believed it would cause damage to the efforts of those that sought to compassionately assist struggling homosexuals and those diagnosed with AIDS. Warren has himself traveled to Uganda in the past to participate in humanitarian efforts in the nation.
As previously reported, members of Uganda's parliament say that they plan to pass the homosexuality law before the end of December due to the urging of Christian groups that are concerned about the proliferation of the homosexual lifestyle in the country, and that a vote could come sooner than later.
"Speaker, we cannot sit back while such [a] destructive phenomenon is taking place in our nation," stated a petition presented to Speaker Rebecca Kadaga from citizens supportive of the bill. "We therefore, as responsible citizens, feel duty-bound to bring this matter to your attention as the leader of Parliament … so that lawmakers can do something to quickly address the deteriorating situation in our nation."
When questioned about the matter, Kadaga stated that she believes that parliament needs to heed the voice of the people.
"Who are we not to do what they have told us?" she said. "These people should not be begging us."
"The most impressive part of this struggle here is that even non-Christians — like Muslims — are also at the forefront of advocating for the passing of the bill," Restore Uganda director Okumu Yudah Tadeo told Christian News Network. "According to Uganda's cultural and religious values that have helped to keep morals in the country, it is in Uganda's best interest to keep up the good morals and Godly values in this generation and the generations to come."
Homosexual activists have been opposed, however, to the actions of religious groups in the nation.
"Things were much better before the evangelical movement," said the director of SMUG (Sexual Minorities Uganda), who has been accusing pastors in Uganda of spreading "propaganda."
Ugandan President Yoweri Museveni, a professing Christian, who recently led the nation in a prayer of repentance, explained to British reporters earlier this year that he believes homosexuality should simply be "ignored" in the nation, although he opposes the promotion of the lifestyle in any form. If the bill is approved by parliament, it is not known whether Museveni will agree to sign the legislation into law.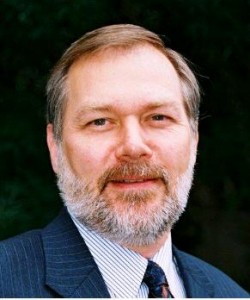 Pastor Scott Lively of the Defend the Family Institute in Springfield, Massachusetts, who was sued earlier this year by Uganda's SMUG for "inciting the persecution of homosexuals," told Christian News Network that, unlike Warren, he supports the bill's passage.
"It's a step in the right direction in that it is stopping the homosexual movement from transforming their culture, [and] it will be harder for the U.S. to push it," Lively said. "Homosexuality is socially destructive and Uganda recognizes that."
While he does not agree with all of the penalties in the bill, he noted that homosexuality was also illegal in America at one time as well.
"This is a Christian nation. They are standing on Biblical values," Lively stated. "We had these same laws on our books then. … I believe that the net effect in Uganda is going to be positive and not negative."
He said that Warren's condemnation of the bill reveals a disturbing mindset among American evangelicals.
"I agree with his sentiment, but I think Rick Warren's motivation is cowardice," Lively explained. "He represents a trend in evangelical pastors in man-pleasing and pandering to what the media thinks."
Warren, who issued the Tweet opposing Uganda's homosexuality bill on Thursday, has been in the news frequently in recent weeks as the issue of homosexuality has often been the topic of discussion as he has toured the nation in celebration of the 10th anniversary of the release of The Purpose Driven Life.
As previously reported, during a recent interview with Marc Lamont Hill of the Huffington Post, Warren sought to clarify matters pertaining to his creation of a video years ago in which he stated that those who follow the Bible should support California's Proposition 8 ballot initiative, which enshrined marriage as being solely between a man and woman. He had been accused of lying months after releasing the video for stating during an interview on Larry King Live that "[d]uring the whole Proposition 8 thing, I … never once issued a statement, never once even gave an endorsement in the two years Prop. 8 was going."
"People say that I campaigned for Proposition 8. The meaning of the word 'campaign' means two different things," Warren told Hill. "To me, that means that you go out and you speak at rallies, you do advertisements for it and stuff like that."
"I never made a single statement on Prop. 8 until the week before, and in my own church, some members said, 'Where do we stand on this?'" he explained. "[So], I released a video to my members. It was posted all over like it was an advertisement."
Hill then asked Warren if he could do it all over again, if he would still have created the video.
"I would not have," Warren replied. "I would not have made that statement. I wanted to talk to my own people as a duty, because as a shepherd, I'm responsible for those who put themselves under my care. I'm not responsible for everybody else. I am responsible for the people who choose to be under my care and ask me a question."
"So, I've had to look at how do I communicate to my people in a way that doesn't look like I'm pontificating to the entire world," he added.
However, some may consider the 2009 Uganda video, which Warren re-Tweeted on Thursday to his followers, to be a global statement regarding his position on the matter.
A pastor at Saddleback Church told Christian News Network last week that while he did not view Warren's interview with the Huffington Post, he believed that Warren was indicating to Hill that he "would not be jumping into politics again."
The pastor, who identified as Jim, deferred to Warren for further comment, but telephone calls to Warren's office have not been returned.
Uganda's parliament expects to pass the bill within the next few weeks.
Watch Warren's 2009 video statement below:
Become a Christian News Network Supporter...

Dear Reader, has ChristianNews.net been of benefit and a blessing to you? For many years now, the Lord has seen fit to use this small news outlet as a strong influential resource in keeping Christians informed on current events from a Biblical worldview. With much compromise and many falsehoods in modern-day Christianity, we strive to bring you the news by keeping Christ and His word in focus.
If you have benefited from our news coverage, please prayerfully consider becoming a Christian News supporter by clicking here to make a one-time or monthly donation to help keep the truth of God's word widely and freely published and distributed.
May Christ continue to be exalted through this work!