Lynchburg, Virginia — Liberty University is coming under fire following a recent essay released by a former student who shared his story of being a practicing homosexual on campus.
As previously reported, The Atlantic published an essay last week penned by former Liberty student Brandon Ambrosino, outlining his personal experience of life on campus after coming out as a homosexual.
"When people find out I underwent therapy at Jerry Falwell's Christian college, they assume I went through something like gay reparative therapy. But that isn't what happened," he wrote in the piece, entitled Being Gay at Jerry Falwell's University. "I saw two counselors at Liberty … and neither of them ever expressed an interest in 'curing' me. Did they have an agenda? Yes. Their goal, which they were very honest about, was to help me to like myself, and to find peace with the real Brandon."
Christian News Network contacted Ambrosino to obtain further clarification about his story, and while he advised that he was told by staff that homosexuality is a sin, he declined to comment about the approach of counselors in not seeking to "cure" him or change his lifestyle.
Another Side to the Story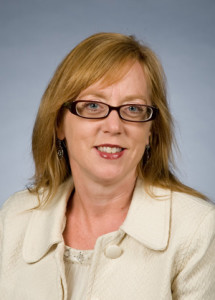 One of Ambrosino's former professors told Christian News Network that to her knowledge, Liberty University does not use reparative therapy as an approach.
"As I understand it, this is not the form of counseling used by those at LU who counseled Brandon," stated English professor Karen Swallow Prior, who maintains a friendship with Ambrosino. Prior was the first to suggest that the student talk with a counselor on campus, and directed him to Dr. Kenneth Reeves, who Ambrosino outlined sought to "help [him] to like [himself], and to find peace with the real Brandon."
When asked about her role and response in the matter, Prior explained that while she "[u]ndoubtedly and repeatedly in love" told Ambrosino that homosexuality is a sin, she is unsure whether someone who is living an unrepentant homosexual lifestyle will inherit the Kingdom of God.
"I do not know," she replied. "I am not the one to judge Brandon's salvation; God is."
Prior also pointed to Mark 3:28-30, which states, "Verily I say unto you, all sins shall be forgiven unto the sons of men, and blasphemies wherewith soever they shall blaspheme, but he that shall blaspheme against the Holy Ghost hath never forgiveness, but is in danger of eternal damnation," but would not explain what she meant by referring to the passage.
Ambrosino wrote about Prior in his essay, commenting that she shattered "every stereotype I'd held about Bible-believing, right-leaning, gun-slinging Christians." He noted it was Prior who suggested that he sit down and chat with the counselor — if he wanted to.
"After I came out to Dr. Prior, she told me about her friend from church, Dr. Reeves, who talked to one of her other gay students. She told me he was a counseling professor, and had a clue about life," he outlined. "'You want him to cure me?' I asked. 'No,' and she rolled her eyes, 'just to talk with you. If you even want to talk.'"
While some are concerned with Prior's response, as well as the approach of the on-campus counselor that she recommended, she asserted to Christian News Network, "The article at The Atlantic by Brandon was about how he was received–in love. It is not the whole story, but part of the story. I believe Brandon was affirmed as a person, not in his lifestyle."
However, Ambrosino now credits Prior as being among those that helped him to believe that Jesus loves him just the way he is.
"I decided that if Jesus met me some time, and if he got to know me, and hear my ideas, and listen to me laugh, then he would like me," he stated. "What made me come to that conclusion? Meeting people like Dr. Prior and Dr. Reeves. All these people—including Jerry Falwell—helped teach me about Jesus, and I figured that if they liked me, then maybe Jesus might, too."
As Ambrosino and Prior remain in contact as the student is now a writer for The Huffington Post, Prior was asked if 1 Corinthians 5:11 applies to their relationship, which exhorts Christians not to have fellowship with professing believers who live in willful rebellion.
"Yes," she replied, "but I do not know how exactly to apply that in each situation. I am surrounded daily by slanderers, greedy people, and heterosexual immorality as well."
Ambrosino's counselor, Dr. Kenneth Reeves, and professor James Borland, who were both mentioned in Ambrosino's account, did not return requests for comment.
'Destructive' Counseling v. Biblical Counseling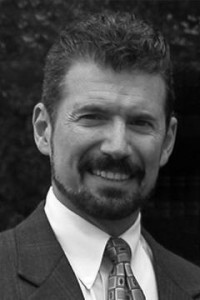 Dr. Paul Michael Raymond, pastor of Reformed Bible Church and professor at New Geneva Christian Leadership Academy in nearby Appomattox, Virginia, told Christian News Network that he is deeply concerned about both the counseling provided to Ambrosino and the comments made by Prior.
"We might as well all be Buddhists if we can't answer these questions," he stated. "It's very convenient for these novice theologians who want to transfer the Christ of Scripture into the modern Christ to isolate the Scriptures."
Raymond said that the Scriptures are clear on how we can know in the here and now if one has eternal life.
"Without repentance there can be no forgiveness," he said. "1 Corinthians 6:9 says, 'Know ye not that the unrighteous shall not inherit the kingdom of God?'"
"God has already judged," Raymond continued. "His word is the judge. We are judged by the word. … The Apostle Paul said to judge ourselves and see if we are in the faith."
He lamented that, according to his understanding of Ambrosino's essay, the counselors at Liberty did not use Scripture as the sole and final authority, but rather took a humanistic approach to the student's struggles.
"I remember one time telling Dr. Reeves I felt like I was being a different Brandon to each person in my life," Ambrosino outlined in his article, discussing in part his counseling sessions on campus. "Dr. Reeves raised his eyebrows and asked, 'Isn't that exhausting?' Dr. Reeves and Ryan knew I was tired of hiding and lying, and living in fear and subjection to others' opinions; and so they told me that I should try liking myself because, after all, I was a likable guy and they enjoyed spending time with me."
"The task of the Christian counselor is not to make the [individual] feel better about themself or to love themself, or to accept their situation," Raymond declared after reading the piece, "but to conform it and reform it by the transforming power of Scripture and by the Spirit of God."
"God's word is the standard of all behavior and thinking," he said. "Once the thinking is tweaked to move toward humanism, then the counseling is null and void."
He stated that he was not surprised by Ambrosino's essay, however, because the counseling goals that the student outlined are common among counselors nationwide.
"Some of the things that I read in the Atlantic article are typical. [They are] typical types of counseling sessions at these types of universities," Raymond advised. "[They teach you that] Jesus wants me to love myself. No, Jesus wants you to obey; that is the Scripture. Jesus said if you love Me, you will keep my Commandments."
He said that he supports the ambition to be kind and loving to those who are struggling, as no one seeks to stone those who are fighting temptation, but that Liberty University and other educational institutions are mistaken about what love looks like.
"What is love? How is it defined?" Raymond asked. "If you really love me, you will not let me continue in a path of destruction. You will do everything within your power to keep me out of the evil way."
He provided an example of love between a parent and a child.
"If I have a child, and that child is getting ready to run out into traffic, I am going to do everything within my power to protect that child," Raymond said. "But these people are not counseling truth, and they are not protecting, but destroying. … These folks that are counseling this young man to continue and find peace with himself are culpable and they will be judged accordingly."
He asserteed that instead of counseling a student to learn to love themselves, every Christian is mandated by Scripture to die to self daily and to be crucified with Christ.
"[In counseling], we're not trying to be their friend," Raymond explained. "We don't want to help them satisfy their lusts, but to mortify their lusts."
"All sin must be mortified," he continued. "Certain people have certain tendencies one way or another to their sinful desires. This man has [homosexual] tendencies. Fine; it's a product of The Fall. But we are to restore a man or a woman from sin into obedience to righteousness. We are not to allow them to go into sin."
Raymond said that if Scripture is the final authority in counseling, and is the only well from which instruction is drawn, then the individual will either be broken before God or will walk away in rebellion.
"Most times, the homosexual, if they are bent on their ways, they will denounce that kind of counseling, but there are times when the individual says, 'You know what? This is really bad. I am going to abstain and I am going to seek God's help and God's favor," he outlined. "But when they are just blatantly desiring to walk down the path that they have chosen for themselves, then they're not going to listen to any kind of counsel other than what they want to hear."
Raymond, who teaches classes on Biblical counseling at New Geneva Christian Leadership Academy, opined that the "love yourself" mentality is prevalent among many churches.
"This is why we have megachurches," he said. "These megachurches will win people with 'We love everyone no matter what.' So, now everyone's satisfied with who they are. They don't want to be conformed into the image of Christ. They want to be conformed into the image of what they believe the image of themselves should be."
"And this is why we have popularity at Liberty University," Raymond contended. "If Liberty University was really preaching the Gospel, they wouldn't be as big as they are."
Sexual Immorality Rampant at Liberty?
"Before I moved off-campus, I lived with the coolest group of guys in perhaps the coolest and most esteemed hall on campus: E-6," Ambrosino divulged in his essay in The Atlantic. "When we weren't jumping off the James River bridge naked, we were four-wheeling naked. And when we weren't playing naked 'Man Games' on Thursday night (which were a two-hour series of homoerotic slap-and-tickle games), we were sneaking into the East Campus pool after hours… naked. Everyone on campus loved our guys because they were cool; I loved them because they were constantly naked."
Liberty University honors graduate Jesse Boyd (class of 1997), who now serves as a missionary to Asia as director of Full Proof Gospel Ministries, told Christian News Network that although he was saddened when he read the candid accounts in Ambrosino's  article, he was not surprised.
"The types of things mentioned in this article were almost word for word identical to the things we were told went on at the school when I attended," he stated. "During my first year at school, I was friends with guys who had connections with the basketball dorm and had specifically seen and been made privy to the same types of homoerotic games that were mentioned in the article."
"[G]uys were wrestling naked, and they would have these dorm 'circle jerks,' where those who lost the wrestling matches would have to get into the middle of the circle while guys in the circle would masturbate on the person," he said. "It was general knowledge with a lot of students that it took place in the 'cool dorms."
Boyd said that he was aware that sexual immorality was occurring in his own dorm.
"When I lived in the baseball dorm, all kinds of stuff went on," he stated. "People got caught having sex with girls in their room, people set off fireworks in the middle of the night, and guys wouldn't get punished for it like normal students would."
"I knew a student that was in the female dorms, and she walked into the bathroom one night and saw two sets of feet in the shower. There were two girls in there," Boyd recalled. "There was also an RA on campus while I was there that was caught having homosexual sex, and those things always just kind of quietly went away."
Boyd continued by explaining that there were other known issues with the campus worship leader.
"This young man who had been leading all the worship, it was discovered, had been living an open homosexual lifestyle — living with a boy and having a relationship for a while," he said. "And the university just completely swept it under the rug and it went away."
Pastor Raymond said that he was also aware of inappropriate behavior from students.
"We [know] someone very close who worked at the Blue Ridge Pregnancy Center, and you'd be surprised how many Liberty students are pregnant without having the covenant of marriage behind them — wanting abortions, by the way," he advised. "So, it's a real mess, and it's only going to get worse because it's not being dealt with."
Raymond stated that his son-in-law attended the university and was disappointed with the immorality on campus.
Boyd said it breaks his heart to see the university in such a condition.
"It makes me very sad," he stated. "It did go on then, so I am not surprised that it goes on now."
"I think an apology needs to be made," Boyd asserted. "Parents and alumni needs to be assured that the university is teaching historical Biblical doctrine and is looking to call sin sin."
Become a Christian News Network Supporter...

Dear Reader, has ChristianNews.net been of benefit and a blessing to you? For many years now, the Lord has seen fit to use this small news outlet as a strong influential resource in keeping Christians informed on current events from a Biblical worldview. With much compromise and many falsehoods in modern-day Christianity, we strive to bring you the news by keeping Christ and His word in focus.
If you have benefited from our news coverage, please prayerfully consider becoming a Christian News supporter by clicking here to make a one-time or monthly donation to help keep the truth of God's word widely and freely published and distributed.
May Christ continue to be exalted through this work!