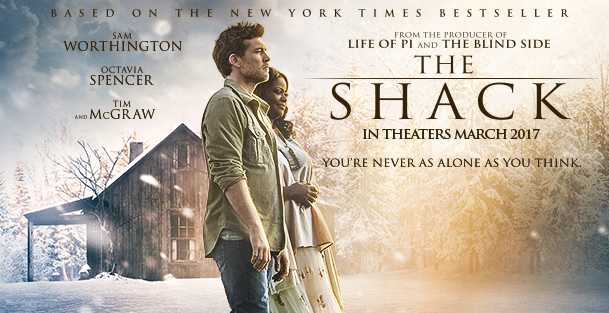 New York Mets outfielder and former NFL great Tim Tebow recently praised the upcoming film "The Shack," a movie that is based on William P. Young's bestselling novel of the same name, which some say contains universalistic doctrine and other unbiblical material.
"Got a sneak-peek of @TheShackMovie last night. Great reminder that God is with us in our highs & lows & LOVES us no matter what!" he posted on Twitter on Friday, generating 1,700 likes.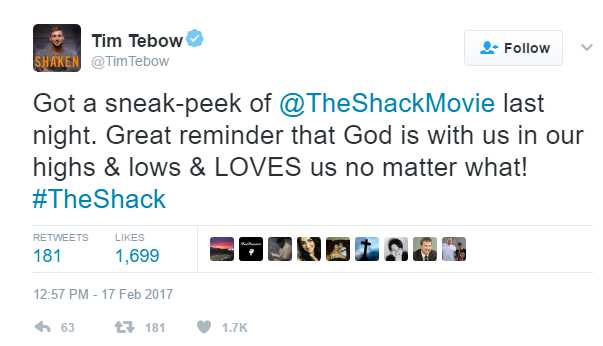 Reaction to his post was mixed, with some conveying agreement and others expressing concern out of their belief that the book and film are heretical.
"I was able to get a sneak peek, too! I loved the way it portrayed the Trinity's relationship with each other and us!" one follower wrote.
"The 2nd greatest book ever! Can't wait to see the movie!" another posted.
"I can't support this movie nor have I the book. Scripturally unsound," another wrote.
"This movie and book are Scripturally unsound. No Christian should view!" a third opined.
"Except for the heresy and misrepresentation of a holy God. Great reminder to read our Bibles," another wrote in objection.
As previously reported, "The Shack," released in 2007, is stated to have sold approximately 20 million copies and has been translated into 39 languages. In 2013, Lionsgate Entertainment obtained the rights to turn the book into a film, which is now scheduled to be released in March and is currently being promoted nationwide.
"The Shack" tells the story of a man named Mackenzie "Mack" Phillips who faces a crisis while on a family vacation as his youngest daughter Missy is abducted and presumably killed in an abandoned shack. Years later, the grieving father receives a note from "Papa," who tells Phillips that it has "been a while" and to meet up at the shack the following weekend.
Reluctantly, Phillips returns to the site, where he meets the Godhead—the Father portrayed as a woman named Papa "Elousia", who later transforms into an elderly man, the Holy Spirit being a young Asian woman with the Hindu name Sarayu, and Jesus as a Jewish carpenter. Together, they seek to help Phillips deal with his faltering faith and to learn to forgive.
But in addition to concerns about the portrayals, some who have read the book have noted that it contains much unbiblical theology.
Among the objections cited about the novel are the messages that God submits to men as the Father doesn't want them to be "slaves" to the divine will, that God will never judge mankind for their sins, that there is no eternal punishment in Hell, that there is no holy justice because God is all love, that God forgave everyone on the cross regardless of whether they will ever repent or not, and that all will eventually make it to Heaven.
"My words are alive and dynamic-full of life and possibility; yours are dead, full of law and fear and judgment. That is why you won't find the word responsibility in the Scriptures," God the Father tells Phillips in the story (page 205).
"Honey, I've never placed an expectation on you or anyone else. The idea behind expectations requires that someone does not know the future or outcome and is trying to control behavior to get the desired result," Papa reiterates (page 206).
"I don't need to punish people for sin. Sin is its own punishment, devouring you from the inside. It's not My purpose to punish it; it's my joy to cure it," she also states (page 120).
"Mackenzie, evil is a word we use to describe the absence of good, just as we use the word darkness to describe the absence of light or death to describe the absence of life. Both evil and darkness can only be understood in relation to light and good; they do not have any actual existence," God the Father outlines (page 136).
"I have followers who were murderers and many who were self-righteous. Some are bankers and bookies, Americans and Iraqis, Jews and Palestinians. I have no desire to make them Christian, but I do want to join them in their transformation into sons and daughters of my Papa, into my brothers and sisters, into My beloved," Jesus tells Phillips (page 182).
"In Jesus, I have forgiven all humans for their sins against Me, but only some choose relationship," Papa states (page 225).
Some are also concerned that the fictional story waters down the Godhead to make them look hip and human.
When Phillips first meets Papa, in one of the scenes he finds her listening to music and asks what she is playing.
"West Coast Juice, a group called Diatribe and an album that isn't even out yet called Heart Trips," she replies.
"West Coast Juice, huh? It doesn't sound very religious," Phillips replies.
"Oh, trust me, it's not. More like Eurasian funk and blues with a message, and a great beat," Papa declares, and sidesteps as if breaking out a dance move (page 90).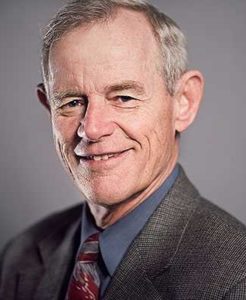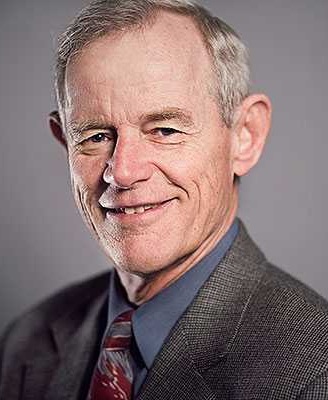 As previously reported, James B. DeYoung, author of "Burning Down the Shack: How the 'Christian' Bestseller is Deceiving Millions" and an acquaintance of Young, told Christian News Network that that he knew Young well prior to the book's release, and personally witnessed Young's slide into universalism—a belief that everyone will eventually go to Heaven, and that any punishment will only be temporal.
"In 2004, [Young] prepared and released a 103-page document for our M3 Forum in which he rejected his 'evangelical paradigm' and embraced universal reconciliation (UR)," he explained. "He has never renounced the particulars of universal reconciliation, [and] he refuses to say that other world religions are in error in their assessment of Jesus as the unique Son of God."
Joe Schimmel, pastor of Blessed Hope Chapel in Simi Valley, California and host of the documentary "Hollywood's War on God," also told Christian News Network that Young has made similar statements in public interviews, denying that God will pour out his wrath on unrepentant sinners, as well as the fact that Christ took God's wrath as the substitutionary atonement for the wicked.
"Tragically, these heresies are reflected in the aberrant fictional theology presented in The Shack. These are not mere trivial matters but strike at the very heart of God's character and the gospel that saves our eternal souls," he said.
Schimmel preached a message at his church entitled "The Shack and the Seduction of the Church," which he is currently making available as a doctrinal warning to Christians.
In addition to Tim Tebow, Campus Crusade for Christ—now known just as Cru—has likewise spoken positively of the film.
"Personally I didn't care for the book, but when I saw this movie I absolutely loved it because I saw God in a way that He deeply wants to meet each person where they are … and speak into each individual heart," Staff Effectiveness Director Mark Stewart said in an online video. "It's a tremendous movie."
"Now it's not perfect; we should never take our theology from a movie," also said Cru theology professor Alan Scholes, who advised that his only quibble with the film is that the Father and Holy Spirit are depicted as having nail prints in their hands, implying that they died on the cross. "However, I think if you go to this movie you will see God in a new—and mostly biblical—way."
The organization has offered free tickets for a limited time to students "to help spread the gospel to non-Christian high school or college students."
But for some, promotion of the film by entities like Cru and Tebow has been a concern.
"@TimTebow @TheShackMovie God is a woman? You endorsing this junk!!!" wrote one commenter.
"@TimTebow. @TheShackMovie and the book are heretical. Unfollow. Sorry," another stated.
Tebow did not respond to a request for comment.
Become a Christian News Network Supporter...

Dear Reader, has ChristianNews.net been of benefit and a blessing to you? For many years now, the Lord has seen fit to use this small news outlet as a strong influential resource in keeping Christians informed on current events from a Biblical worldview. With much compromise and many falsehoods in modern-day Christianity, we strive to bring you the news by keeping Christ and His word in focus.
If you have benefited from our news coverage, please prayerfully consider becoming a Christian News supporter by clicking here to make a one-time or monthly donation to help keep the truth of God's word widely and freely published and distributed.
May Christ continue to be exalted through this work!