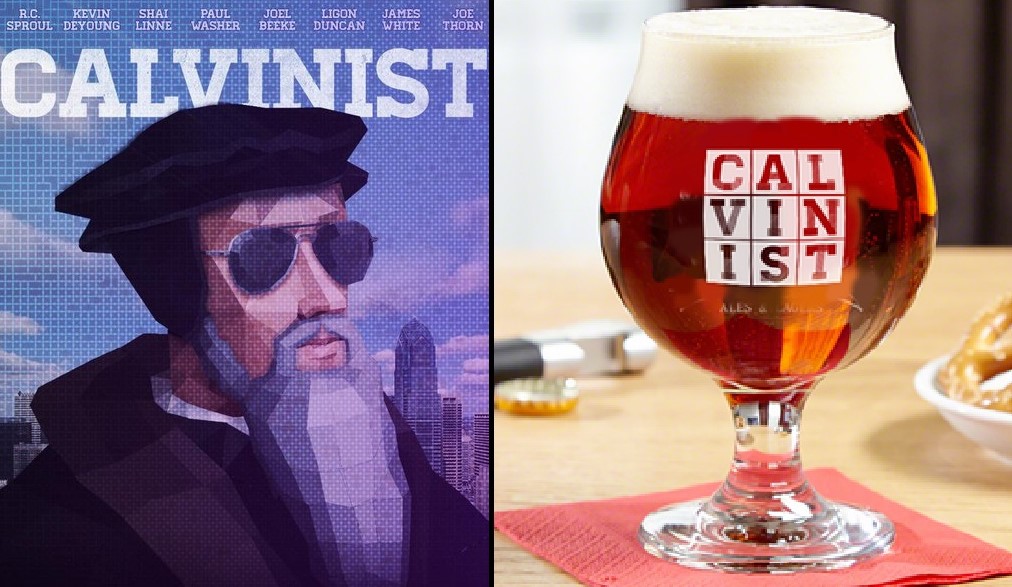 Publisher's Note: The focus of this article is not about anything that any of the speakers directly promoted in the film, or its theological message in general, but highlights the concerns over the filmmaker, his selection of some of the speakers included—whose public lifestyles have raised questions over the merger of Calvinistic teaching with worldliness—and the influence such men can have as a result of their inclusion. It also discusses the provocative ways in which it was marketed. Please read the article in its entirety before commenting.
A craft beer enthusiast whose barroom pubcast and popular "Reformed Pub" Facebook group has attracted many who identify as Calvinist has released a film on Reformed theology, revisiting its past and discussing the present resurgence among the modern generation. The film features interviews with a number of well-known and respected Calvinistic preachers and teachers, blended together under one doctrinal umbrella—without separation—with others considered by some to be "Young, Restless and Reformed" because of their publicly-personified love for alcohol, tattoos, cigars, horror films and other perceived "Christian liberties."
The documentary has drawn praise from some who find the film to be an accurate and high-quality representation of Reformed theology, and concern from others who believe it can be dangerous to young and undiscerning Christians to juxtapose traditional holiness-preaching Calvinists with those who assimilate with the world and its culture as "[y]ou cannot have Puritan soteriology without Puritan sanctification."
"Calvinist is a film about a powerful and interesting movement God has orchestrated over last generation that finds its roots in a rich and fascinating history," producer Les Lanphere of the "Reformed Pubcast" wrote in a summary of the film, first posted on Kickstarter last year. "An unassuming youth have been overtaken by an old, and often misunderstood theology. They've become obsessed with reading difficult theology books and trying to convince their friends of some seemingly offensive things."
"I want to find out who these people are, and interview the greatest minds in the Calvinist world to find out what they believe," it states. "Finally, I want to ask what we've done right, where we've gone wrong, and what's next for this movement."
The documentary features interviews with preachers such as R.C. Sproul, Paul Washer, Steve Lawson and Joel Beeke, as well as Joe Thorn, Jeff Durbin, rapper Shai Linne and podcaster Summer White, among others. It explains the history of Calvinism, and its five points known as TULIP, and also discusses what is known as New Calvinism—both the positives and negatives of the Young, Restless and Reformed (YRR) movement.
"God said, 'I will take out your heart of stone and I will put in its place a heart of flesh.' He changes that God-hating, sin-loving heart into a heart with new and righteous affections," Washer explains during the film. "And when that person, whose heart has been changed—when their eyes are opened up to Jesus through the preaching of the gospel and the work of the Holy Spirit, they run to Him because He becomes at that moment the end of all their affections. He is their desire."
Washer is most known for his 2002 "Shocking Youth Message," in which he strongly warned attendees about those who "profess to know Christ" but live "just as worldly as the world."
"They think, well, I'm the same as most in my youth group. I watch things I shouldn't watch on television and laugh about the very things that God hates. I wear clothing that is sensual. I talk like the world. I walk like the world. I love the music of the world. I love so much that's in the world, but bless God, I am a Christian," he mourned.
"My heart is breaking because you know as well as I do," Washer said. "They do all this [religious] stuff, but in their heart, they're as wicked as wicked can be. There is no difference. There is no light. Everything that the world does, they do, and it's appropriate; it's okay. My friend, that's not Christianity. They're not in danger of losing their reward. They're in danger of Hell. They know not God."
Therefore, some find it a concerning mix to place those who live worldly lifestyles in the same film as those who would preach against those same lifestyles, blending them together under the same banner of Calvinism.
THE MAKING OF 'CALVINIST' AND ITS CONTRASTING SPEAKERS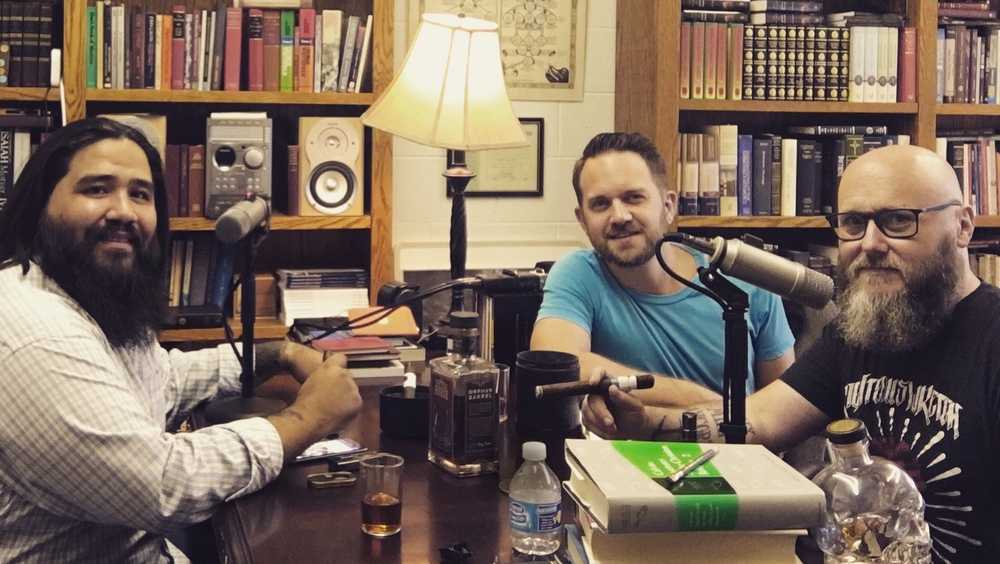 "We love theology, craft beer and pop-culture, but above all, we want to see God glorified through Jesus' name being lifted high," reads the description of the "Reformed Pub" Facebook page, co-founded by "Calvinist" producer Les Lanphere. The group currently has over 19,000 members.
In July 2016, in an interview with GospelThread, Lanphere explained that many members are young people "who are theologically minded and Reformed in their theology—and at least okay with seeing pictures of beer, if not passionate about craft beer and cigars."
However, in a 2015 blog post entitled "Why I Left 'The Reformed Pubcast' – Grow Up, Settle Down, Keep Reforming," Adam Powers, pastor of SonRise Community Church in New Port Richey, Florida, outlined that he discontinued listening to Lanphere's pubcast due to its "emphasis on beer" and the "immature coarse joking."
"The self-absorption and flaunting of my Christian liberty I got caught up with during my mid-20's is by and large what I see plaguing the members of the 'Reformed Pubcast.' For this reason I have left the group," he wrote.
Lanphere has acknowledged that some may not like the angle of his group and podcast. In an appearance on the "Reformed Outlook" in which he spoke about his work on "Calvinist," he explained, "We're beer and theology, so who even knows if famous-ish Reformed people would want to associate themselves with something like that."
However, Lanphere has explained during interviews that with his film, he simply wanted viewers to be in awe of the doctrines of grace.
"I feel like we've moved into the place where we're trying to sift through the nitty-gritty of the doctrines, which is good," he told GospelThread. "But I want us to still be in awe."
"Calvinism should change the way you live your life; it should change your family," he said. "The thing I'm most passionate about is helping people realize that the five points of Calvinism should ultimately lead to Reformed worship."
While "Calvinist" is Lanphere's first production, he has assisted with the visual effects for a number of other films, including "The Girl With the Dragon Tattoo," "Transformers: Dark of the Moon" and "Smurfs," according to the Internet Movie Data Base (IMDB).
Last year, Lanphere published a number of behind-the-scenes videos of his travels across the country to film for the documentary, which included trips to Philadelphia, Portland, Chicago and San Diego. The lighthearted clips showed Lanphere trying out local cuisine, visiting a beer brewing company and spending time with friends. Some videos included secular rock songs such as "Punks in a Disco Bar" by the band Beach Slang, and "Hysteria" by Def Leppard.
"Had a really great time in the land of tacos and craft beer," Lanphere wrote for the description of one of the behind-the-scenes compilations.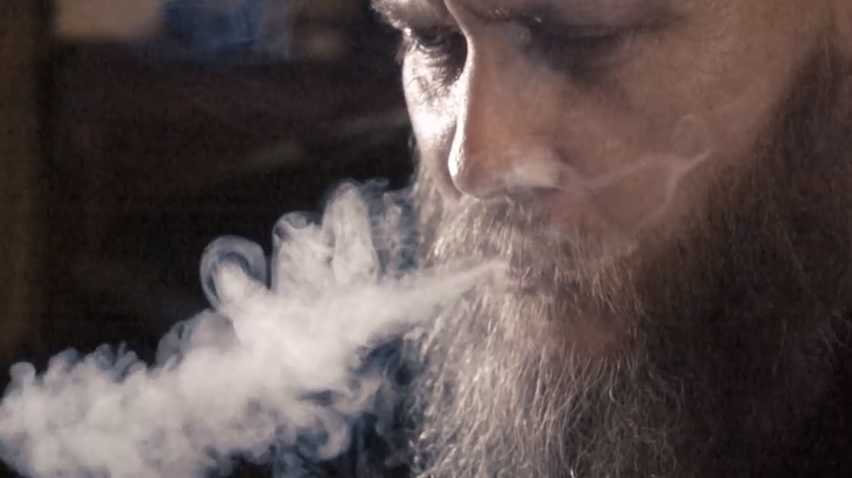 One clip Lanphere posted on his personal YouTube page after recording for "Calvinist" features slow-motion footage of Joe Thorn, pastor of Redeemer Fellowship in St. Charles, Illinois, lighting a cigar and blowing smoke. It begins with a close-up of Thorn's 1689 tattoo on his hand, signifying the 1689 London Baptist Confession. The video generated several comments of concern.
"Hey, we're making a movie to explain Calvinism. So here's 24 sec. of footage from a bearded hipster smoking a cigar. *groan*," one commenter wrote.
"This is shameful. Calvinism is not a free pass to flaunt your liberty. Please, in the name of Christ's holy name and the reputation of His bride, reconsider this," another stated.
Thorn recently posted a video himself entitled "Pastors in Cars Smoking Cigars," in which he recorded himself and "pastoral assistant" Jimmy Fowler smoking and talking about picking up bourbon for a party. He posted another similar video days later.
In March, Thorn, who notes on his website that he named his dog "Lucyfur," posted a link to his appearance on the podcast "Popcorn Theology," which combines theology with movie releases. During the broadcast, Thorn talked about his love for horror movies, which he explained he watches every week. He outlined to listeners that one of his favorite horror films is "Frailty," a movie about a man who commits murders in the name of God out of his belief that an angel told him that demons were posing as humans.
"We had a blast talking about horror movies in general, but most of our time was spent on the film Frailty. It's a favorite horror movie of mine and was new to the hosts," he posted on his "ministry" site, including a photograph of a man with an axe.
According to Screenit.com, "Frailty" contains profanity that "consists of at least 6 uses of the 'f' word (4 of which are muffled), along with a handful of other expletives and colorful phrases," including several instances where the Lord's name is taken in vain.
Thorn, who appears in the "Calvinist" film, speaks in the documentary at one point about Calvinists being hungry for God and desiring "more than just lessons on morality."
"God is waking His people up. God is bringing a renewed interest into the church where we are hungry for more than just lessons on morality," he states. "They're not interested in three-point sermons that give them tips on how to have a better life this week. Calvinism gives us this push to see God at the center of everything."
Also featured in the film is Jeff Durbin, whose Apologia Church generated controversy last year after it noted on its ReformCon website that supporters could participate in a beer flight at a local pub to raise funds for Apologia's church plant in Hawaii. One of the members of the Arizona-based congregation also offered his tattoo services to members to raise funds for his part in the church plant.
In August, Durbin again raised concern after he launched a late-night comedy show that uses satire and strong language to make a "mockery of sin" in an effort to rival secular entertainment and engage the culture with the gospel.
"Apologia Studios is passionate about making Christian entertainment not s*ck. That's right, we just said s*ck. This is not your typical Christian show, and it's not your typical late-night show," a press release for the program read.
The first two broadcasts featured jokes that some found to be too coarse for Christianity.
"[T]rust me, this one was easy to find the butt of the joke," Durbin jested in mocking a sodomy how-to article from Vogue, later adding that years ago, teens were rather taught about driving and "how not to rear-end someone."
In speaking about Trump's use of Twitter, Durbin joked, "When all his enemies want to flip him the bird, he uses the very app that has a bird as its mascot giving it right back to them." A photo was also placed on the screen showing an angry Trump with a bird/Twitter logo over his hand as if similar to the middle finger.
Summer White, a member of Durbin's Apologia Church who runs a theology podcast called "Sheologians"—a program that has received both a significant following and some criticism, also appears in the film. White is the daughter of apologist James White, who likewise was interviewed for the documentary.
Her husband, Thad Pinch, had been at the center of the social media video of the tattoo fundraiser at Apologia Studios, and soon re-entered rehab for drug addiction. Shortly thereafter, White changed back to her maiden name and shared a statement from Apologia explaining that she had been counseled to divorce.
During a podcast entitled "Double, Double Toil and Causing Trouble," White, who now goes by Summer Jaeger after recently marrying another man, answered a question in regard to whether or not Christians should be into Harry Potter. The book and film series is about a young orphan boy who learns that he has the wizard powers of his late parents and is sent to attend the "Hogwarts School of Witchcraft and Wizardry" to learn more about sorcery.
"I personally enjoyed the [Harry Potter] books, [but] I can understand why there are people that have problems with them," she explained. "But my encouragement overall would be to be consistent. If you are saying, 'No magic. No magic in my books. All magic is outlawed,' well, I would say, take another look at Scripture. You're missing something here."
"And I would also say, consider the movies that you are watching that have magical elements that you have deemed innocent, which means there are times when, I think, magic in movies and books can be innocent and not sinful…"
Last year, in expressing the positives and negatives about the outlet BuzzFeed, White noted on her blog that one of the positives is "they exploit our love for Harry Potter."
Several others in "Calvinist" also view Harry Potter favorably, including filmmaker Lanphere, who posted a photo to social media on Friday of his son dressing up as Harry Potter, complete with the lightning bolt "scar" on his forehead.
"This kid loves Pokemon cards and Harry Potter. What year is it?" he wrote.
In a recent episode, White and her cohost Joy Temby talked about their views on scary movies and shared their favorite horror movies, including "The Orphanage," "Pan's Labyrinth" and "The Sixth Sense"—the latter film, according to IMDB, being about a "boy who communicates with spirits that don't know they're dead."
"'The Orphanage' was really good and similarly 'Pan's Lanbrynth,'" White said. "I think both of those are great movies that I just loved."
"I don't think there's anything wrong with a Christian watching a fun horror movie," she stated. "The concept of 'I put nothing [wicked] before my eyes,' a lot of this is going to come down to liberty, and it's going to come down to our hearts before God. Somebody who isn't steeped in Scripture isn't going to do this well."
White outlined she draws the line at nudity, sexual acts and over-the-top violence, and opined that those who are pretending to murder someone on screen are not committing sin because they are not actually killing anyone.
Lanphere is a friend of Thorn, Durbin and White, and appeared on Durbin's late-night show and White's podcast earlier this month to promote his film. He explained to Durbin that the "Reformed Pubcast" is currently paused.
However, some of the Reformed leaders featured in "Calvinist" have expressed opposite viewpoints in their ministry and have publicly preached about how Christians should have new and holy desires as being new creatures in Christ.
"If you love the world, the love of the father is not in you. Love for the world and love for the Father are mutually exclusive," Kevin DeYoung, who appears in "Calvinist," declared in a sermon entitled "Do Not Love the World." "There's a lot of people who think that being a Christian means you give God like 55 percent, [and the] world 45 percent—but I still give God 55 percent!"
"[The Bible] says over and over in 1 John, if you do not live holy, you do not know Him," he preached, warning those present about their television and movie choices, as well as other life choices. "If the love of the world is in us, the love of the Father is not."
Quoting from Calvin, he noted that Christians are supposed to be "striving according to the capacity of human infirmity to conform their life in conformity to the will of God."
"Words like 'striving' have become bad words in some circles, even seen as anti-gospel words. [But] Calvin did not think so," De Young noted.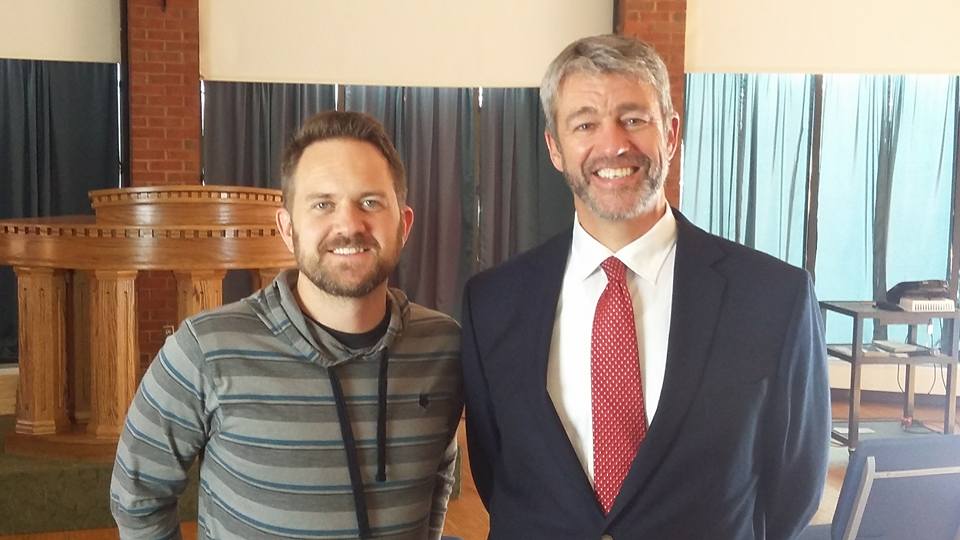 Paul Washer has been known for similar bold exhortations. Lanphere says he became a Calvinist due to Washer's preaching.
"I want you to know that when you take a look at American Christianity, it is based more upon a godless culture than it is upon the Word of God," Washer proclaimed in the "Shocking Youth Message." "And so many people are deceived, and so many youth are deceived, and so many adults are deceived into believing that, because they prayed a prayer one time in their life, they're going to Heaven. And then, when they look around at others who profess to know Christ and see those people also just as worldly as the world, and they compare themselves by themselves, nothing troubles their heart."
"One of the greatest evidences that you have truly been born again is that God will not let you talk as your flesh might want to talk. God will not let you dress as the sensual world and the sensual church allows you to dress. God will not allow you to act like the world, smell like the world, speak like the world, listen to the things that the world listens to. God will make a difference in your life!" Washer declared.
"Admittedly, personal discipline is not a popular subject today. In our society, any insistence upon self-discipline is largely resisted, even among many Christians. Legalism, they cry, defending their rights of Christian liberty. These free-spirited believers maintain that discipline restricts their freedom in Christ, binding them in a spiritual straightjacket," Steve Lawson, who also was interviewed for "Calvinist," wrote in an article for R.C. Sproul's Ligonier Ministries.
"But many of these believers have so abused their freedom in Christ that they have virtually no spiritual discipline," he continued. "They have swung the pendulum so drastically toward Christian liberty that their spiritual lives are out of balance. Such neglect of self-discipline prolongs their spiritual immaturity, leaving them with little self-control to resist temptation and sin."
RAVE REVIEWS AND RESERVATIONS: FEEDBACK ABOUT THE FILM
The "Calvinist" film has generated a number of rave reviews as many have applauded the production as being a good representation of Calvinist doctrine.
"One of the best (if not the best) Christian movies I have ever seen," one viewer wrote.
"Excellent documentary! It covers all the important facets in the New Calvinist movement! This is now the go-to movie for everyone who wants to know Reformed theology. I'm so glad that I've supported it," another wrote.
"The film is well researched, graphically appealing, and accurately documents the modern day resurgence of historic biblical theology," wrote Josh Buice, pastor of Prays Mill Baptist Church, who was interviewed for the film. "I was grateful that he pointed out the areas that deserve praise as well as some of the deficiencies among the [New Calvinism] movement—such as an unhealthy fascination with celebrity icons and personalities that often have a greater voice in the ears of local church members than their local pastors."
However, others expressed concern that while the film was of good quality and content, the movie seemingly was being promoted by portraying Calvinism as being hip and cool.
"The video was excellent in production values and content (theologically and historically). My only quibble is that the marketing … needs to change its misguided appeal to potential buyers that Calvinism is 'hip' for today," one viewer stated.
Trailers for the film advertised "Calvinist" as being the story of the "Young, Reformed and Restless," and included an audio clip of "Do they call you pastor here or dude?" A promotional photo for the documentary also featured a sunglassed Calvin, appearing hip for the times.
Paul Washer once said in an online interview with Tim Challies, who is also featured in the movie, that he is concerned about "the attempt of many young reformers to appear contemporary, hip, cool or even avant-garde."
"This flirtatious relationship with culture is dangerous, and it makes it very difficult for the world to take the minister or his message seriously," he stated.
Challies said that he liked the movie, writing, "It is very obviously positive in tone, rejoicing in God's work in bringing about this revival of sound doctrine. The whole thing is done to high standards and never the least bit amateurish in its creation or production. It's both interesting and inspiring. For all of those reasons I recommend it and think you'll find it both interesting and beneficial."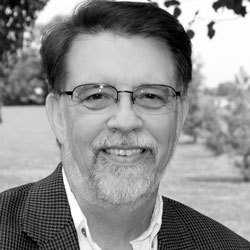 However, Gary Gilley, pastor of Southern View Chapel in Springfield, Illinois, told Christian News Network that while he found all indications of the documentary to be a "good representation of traditional Calvinism," and that if "someone wants to understand true Calvinism and those who represent it today, it sounds like it would be quite a good video," he also has concerns about some featured in the film.
"[T]he New Calvinists that [Lanphere] apparently showcased were not Sovereign Grace Ministries or so forth, but … the Joe Thorns and [others]—that have embraced these different, more of what I would call a worldly lifestyle, a liberated lifestyle of drinking and smoking and everybody has tattoos and piercings and so forth, that seems to be identifying who they are," Gilley said.
Gilley penned a two-part article in 2015 outlining the positives and negatives of New Calvinism.
"I think that the [historical] Calvinists, if they were alive, they would roll over in their grave," Kent Brandenburg, pastor of Bethel Baptist Church of El Sobrante, California, also opined. "[The lifestyle choices of these men] would not have been acceptable to Calvin or any of the Reformers. It just seems like it's pandering to the youth culture, where they can be able to live like they want—the best of both worlds."
Brandenburg wrote a two-part article in 2009 defending Dr. Peter Masters, the pastor of Metropolitan Tabernacle in London—once led by the "Puritan Prince of Preachers" Charles Spurgeon—who had been criticized for a piece he had written entitled "The Merger of Calvinism With Worldliness."
"The new Calvinists constantly extol the Puritans, but they do not want to worship or live as they did," Masters wrote. "Truly proclaimed, the sovereignty of God must include consecration, reverence, sincere obedience to his will, and separation from the world."
"You cannot have Puritan soteriology without Puritan sanctification," he continued. "You should not entice people to Calvinistic (or any) preaching by using worldly bait. We hope that young people in this movement will grasp the implications of the doctrines better than their teachers, and come away from the compromises. But there is a looming disaster in promoting this new form of Calvinism."
Brandenburg said that he shared the same concerns as Masters.
"The old Calvinists like Spurgeon, Gill, Owen, and Turretin, among many others had much to say against worldliness. And they did in a day when there was so much less to be attracted by in the world. You can't appreciate their soteriology with appreciating their separation from the world," he wrote. "When you read those old Calvinists, you see that their sanctification arose out of their soteriology."
"The new Calvinism," however, "lacks the distinction between the sacred and the profane. Indeed, they are jumbled together in a way that you can't tell where one stops and the other ends," Brandenburg lamented.
"The new Calvinists talk about worldliness being only a matter of the heart. Even if it were just in one's heart, it will come out in the life and Masters is right to point out that this is how it is seen," he opined. "The new Calvinists talk about their favorite lager, the latest blockbuster and the music of their most beloved rock group. This displays the world in their hearts."
Gilley stated that juxtaposing such men with solemn, mature men of God, such as Paul Washer, Steve Lawson and R.C. Sproul, could confuse young Christians watching the film about the importance of living a life of holiness and sanctification.
"I think it's an odd mix. I would really be interested in seeing what a Paul Washer or an R.C. Sproul would say about such a thing," Gilley remarked. "I think it is introducing to weaker, less discerning believers, especially younger believers, a group of people that I personally certainly would not want them to follow."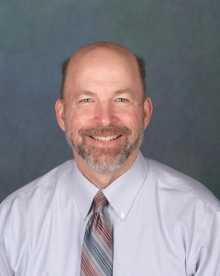 Brandenburg said that such lifestyles actually contradict Calvinism and the teaching of the Puritans, as instead of the doctrines of grace, they have seemingly "turned the grace of God into lasciviousness."
Sola Scriptura has always been that "you're a new creature," he explained. "You're different from the world. You're not conformed to the world. You deny ungodliness and worldly lusts. As it says in Titus, we abstain from fleshly lusts that war against the soul."
Brandenburg said that separation from the mannerisms and customs of the world is a central teaching throughout Scripture.
"Why did Israel fall? Israel fell because of syncretism," he outlined. "The apostasy of Israel came down to a lack of separation."
And while some may say that worldliness is a tertiary or secondary issue, Brandenburg noted that details matter to God.
"God cares about every little detail, like when Uzzah touches that ark and God kills him … that would seem like maybe a non-essential," he stated. "[W]hat about strange fire? God killed Nadab and Abihu for strange fire. It was basically messing up the recipe for altar incense. You can see that basically God's standards is to do everything that He says."
"Calvinist" recently aired at the Push Film Festival in Bristol, Tennessee and is also available for group showings.
"I will buy this to share [with] all my church," one supporter of the film wrote. "I am from Mexico City and I think that this documentary should be shared [with] all the churches in Mexico."
However, Gilley said that because of the concerns with some of the guests in the documentary, even though they only speak about Calvinism instructively with no concerning content, he would pass on showing the film at his church. He explained that he would not want his youth to look into some of the men featured and begin to follow or imitate them.
"I think it's a real confusing thing (mixing both holiness and YRR Calvinists). … It does bother me. I would not want to show this documentary to our young people. I wouldn't even want to show it to them even with guidance from myself or my youth leader or whatever because I am concerned that they would not have the maturity to distinguish that," Gilley stated.
"I would be very bothered that some of these young people would say, "Well, … we can just go out there and live as close to the system of the world as possible and still be good Christians as long as we have our theology on straight."
Paul Washer was unavailable for comment. Steve Lawson's office did not respond by press time. Producer Les Lanphere did not return a request for an interview.
Become a Christian News Network Supporter...

Dear Reader, has ChristianNews.net been of benefit and a blessing to you? For many years now, the Lord has seen fit to use this small news outlet as a strong influential resource in keeping Christians informed on current events from a Biblical worldview. With much compromise and many falsehoods in modern-day Christianity, we strive to bring you the news by keeping Christ and His word in focus.
If you have benefited from our news coverage, please prayerfully consider becoming a Christian News supporter by clicking here to make a one-time or monthly donation to help keep the truth of God's word widely and freely published and distributed.
May Christ continue to be exalted through this work!