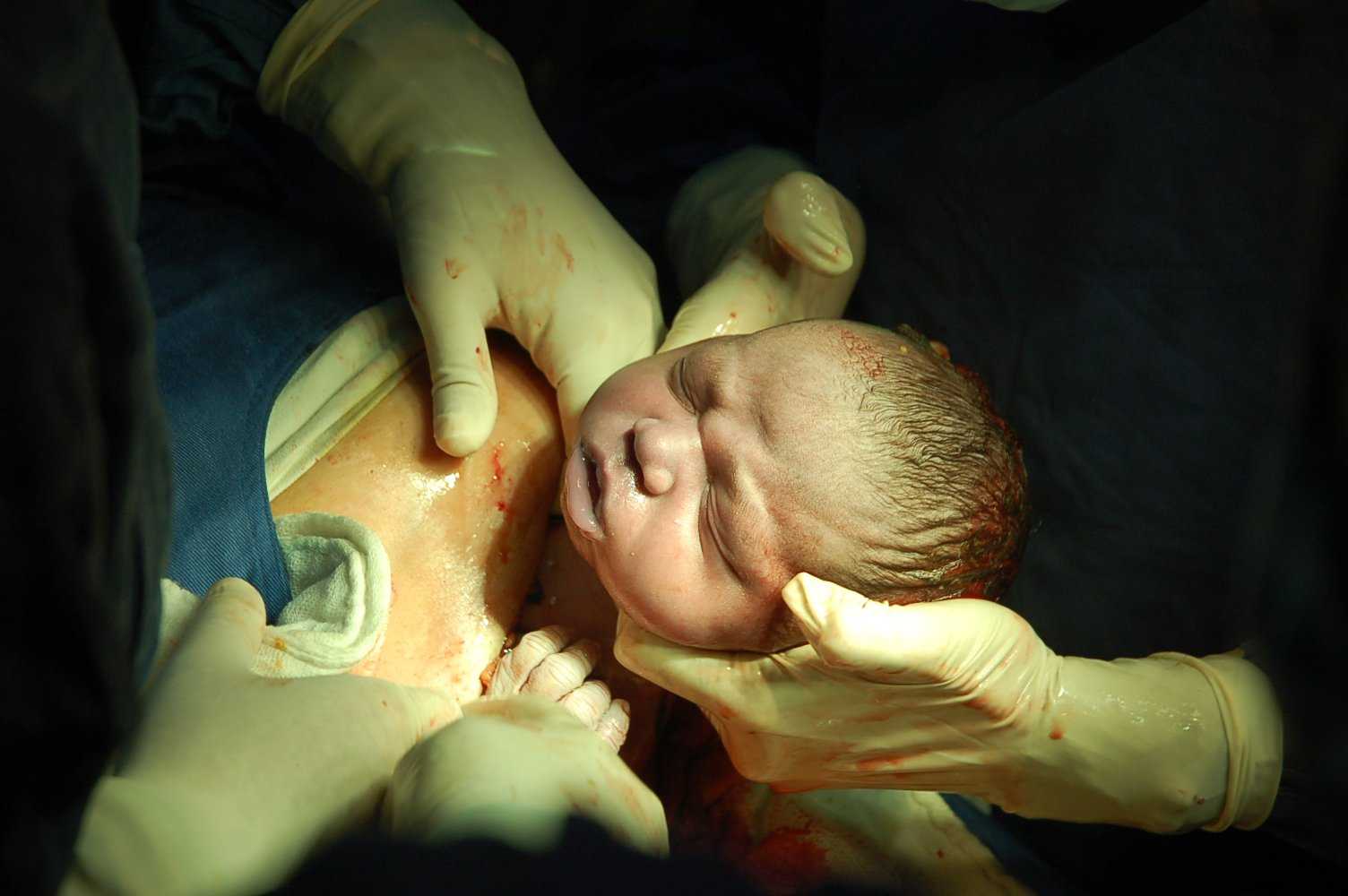 COLUMBUS, Ohio — The Ohio Senate has advanced a bill that would require the bodies of aborted babies to either be buried or cremated, instead of being steamed or incinerated and dumped in landfills, as had been discovered in 2015 by the state attorney general's office.
S.B. 28, also known as the Unborn Child Dignity Act, passed the Senate 24-9 in a party line vote on Wednesday. It was primarily sponsored by Sen. Joe Uecker, R-Miami Township, to address what his office described as "the appalling abortion industry practice of desecrating aborted fetal remains by disposing of them via public landfills."
"The abortion industry's practice of sending these dead babies to landfills only further demonstrates an utter disregard for the sanctity of human life," he said in a statement. "This law takes steps to help protect the dignity of babies whose lives ended too soon at the hands of abortionists."
The bill grants mothers who obtain an abortion the right to determine how she wants her now dead baby disposed of and where.
"Final disposition of fetal remains from a surgical abortion at an abortion facility shall be by cremation or interment," it reads in part. "A pregnant woman who has a surgical abortion has the right to determine both of the following regarding the fetal remains: (A) Whether the final disposition shall be by cremation or interment; (B) The location for the final disposition."
As previously reported, Ohio Attorney General Mike DeWine, who identifies as pro-life and believes that abortion is "morally reprehensible," announced in December 2015 that his Charitable Law Section found that aborted children were being either steam treated or incinerated and then dumped into a landfill with household and commercial trash.
"Disposing of aborted fetuses from an abortion by sending them to a landfill is callous and completely inhumane," he said. "It is important the public be aware that these practices are taking place at these Ohio facilities."
DeWine's office, which was initially investigating Planned Parenthood to determine whether the organization was selling body parts in the state, rather found that Accu Medical Waste Service, Inc. in Marietta had been serving the Cincinnati and Columbus Planned Parenthood locations, and had transported the containers of aborted babies to its steam plant where they were autoclaved and then trucked to a landfill in Kentucky. The company severed its ties with the abortion industry soon afterward due to "adverse attention" over the matter.
It was also found that the medical waste giant Stericycle had been serving the Bedford Heights Planned Parenthood, picking up aborted babies from the location and either having them steamed or incinerated, depending on how Planned Parenthood had marked the boxes. The fetal remains were then trucked to Republic Services Carbon Limestone Landfill in Lowellville after being treated.
Corporate representatives of Stericycle had claimed to DeWine's office during the investigation that the company does not accept fetal remains for disposal. Stericycle was fined $42,000 in Texas in 2011 for doing so.
"All three Ohio Planned Parenthood affiliates have sent fetal remains to companies which disposed of the fetuses in landfill," an investigative report from DeWine's office outlined.
DeWine took the matter to court to stop the aborted babies from being disposed of in landfills, but his request for an injunction was denied, and the state ended up paying Planned Parenthood for the legal expenses associated with a lawsuit the abortion giant filed to continue the status quo.
Planned Parenthood told the Cincinnati Enquirer this week that the requirement could result in the closures of abortion facilities that either cannot afford the cost of burial or cremation, or cannot find a funeral home that is willing to work with an abortionist.
"Without these contracts, abortion providers could be forced to close, restricting or even eliminating access in the state," stated Joanna Saul of Planned Parenthood Advocates of Ohio.
Uecker's bill now moves to the Ohio House of Representatives for consideration. Co-sponsors in the Senate included Sens. Larry Obhof, Matt Huffman, Jay Hottinger, Cliff Hite, John Eklund, Frank LaRose, Bill Coley and Frank Hoagland.
Lawmakers attempted to pass a bill last year to prevent babies from being dumped with the trash, but lack of action in the legislature kept the measure from moving forward.
"Through their own words and actions, America's abortion industry continues to provide Americans with a haunting picture of abortion," said Kayla Atchison of Ohio Right to Life. "Whether by trading the hearts and lungs of aborted children or burying them somewhere in a landfill, Planned Parenthood continues to show us the truth about abortion and compel us to action. By requiring the humane treatment of aborted children, we can ensure that even in their brutal deaths, these unborn children retain their dignity."
Some pro-lifers would rather see a bill that would abolish abortion altogether, rather than allow the killing to continue but with humane disposal. The Ohio Department of Health reports that there were 20,672 abortions in Ohio in 2016, the latest year on record with the department.
Abortion is Murder
from
I'll Be Honest
on
Vimeo
.
A special message from the publisher...
Dear Reader, because of your generous support, we have received enough funds to send many audio Bibles to Iraqi and Syrian refugees displaced by ISIS in the Middle East. Many have been distributed and received with gladness. While we provide for the physical needs of the people, we seek to provide the eternal hope only found in Jesus Christ through the word of God.
Would you join us by making a donation today to this important work?
Please click here to send an audio Bible to a refugee family >>