As the year comes to a close, many like to reflect on the significant stories that shaped the past twelve months. A number of major events affected Christians throughout 2014, from the U.S. Supreme Court decision upholding Hobby Lobby's right to refuse to pay for abortifacient drugs, to the numerous court rulings nationwide striking down state constitutional amendments enshrining marriage as being between a man and a woman, to reports of beheadings of American citizens in the U.S. and abroad and escalating violence against Christians in Muslim nations.
Increasing Acceptance of Homosexuality, But Intolerance of Christianity
Following last year's Supreme Court ruling striking down a key part of the federal Defense of Marriage Act (DOMA), a number of pro-homosexual groups filed lawsuits seeking to assert that states must follow the lead of the nation's highest court. 2014 saw the largest string of decisions surrounding same-sex "marriage" in American history, with federal courts striking down voter approved protections on marriage in Texas, Kentucky, Virginia, Wisconsin, Oregon, Pennsylvania, Arkansas and Michigan, as well as other states. The total doubled the number of states now recognizing same-sex nuptials in America, bringing the total to 35, plus the District of Columbia.
However, in November, the Sixth Circuit Court of Appeals became the first federal court to uphold a state ban on same-sex "marriage," a ruling that covers lower court rulings in Kentucky, Michigan, Ohio and Tennessee. Just months prior, a circuit judge in Tennessee likewise upheld the state's ban on same-sex nuptials, stating that "[t]here is nothing irrational about limiting the institution of marriage for the purpose for which it was created" and "[t]o conclude otherwise is to impose one's own view of what a state ought to do on the subject of same-sex marriage."
Officials in Utah, Virginia and Oklahoma submitted an appeal to the U.S. Supreme Court in an effort to overturn rulings that forced them to either recognize or legalize same-sex "marriages" in their state, but in October, the court announced that it declined to hear the cases.
But as in recent years, a number of Christian business owners fought for the right to live by their convictions in not being a "partaker in another man's sins." (I Tim. 5:22) One couple who ran a photography business decided to close over legal fears after they were criticized for providing a referral for a same-sex shoot rather than accepting the order themselves.
In March, a Christian guest house owner in England accused of homosexual discrimination for only allowing married couples to share a room took their case to the European Court of Human Rights. In April, the U.S. Supreme Court declined the appeal of a couple that was fined $7,000 and ordered to photograph same-sex ceremonies despite their Christian beliefs.
In May, the Colorado Human Rights Commission upheld a ruling against a Christian baker who declined to make a cake for a same-sex celebration, ordering the man to reeducate his staff to conform with anti-discrimination laws and to submit quarterly reports proving his compliance. In June, an Israeli appeals court upheld a ruling against a Messianic Christian kibbutz that closed its wedding hall after homosexuals in the land flooded them with orders that they knew they could not accommodate.
In July, a bakery in Northern Ireland named after a verse in Genesis was threatened with legal action for turning down a cake order—specifically a cake bearing the phrase "support gay marriage." Later that month, couple in Oregon that closed their bakery and moved it into their home after facing harassment from homosexual supporters advised that they face bankruptcy if the government stands by its imposition of a fine in excess of $150,000 after the couple declined to make a "wedding" cake for a lesbian.
In August, the owners of a farm in New York were fined $13,000 by the state Division of Human Rights for declining to host a same-sex 'wedding' on their property two years ago, and was ordered to train their employees to accommodate homosexual requests. In October, attorneys for a minister in Idaho filed suit after being informed that he could be cited with a misdemeanor if he did not "marry" homosexuals at his family-owned chapel.
That same month, the Kentucky Human Rights Commission examiner ordered a Christian screen printing company to print t-shirts that bear pro-homosexual messages and undergo diversity training for declining to make shirts for a "gay pride" celebration two years ago. All of the cited cases, with the exception of the New Mexico photographers, have been appealed to higher courts of law.
As a result of such rulings, lawmakers in several states attempted to pass bills protecting citizens' rights to freedom of religion and freedom of conscience. In Arizona, legislators approved a bill protecting the rights of business owners throughout the state, but Gov. Jan Brewer (R) vetoed the law, asserting that it could "create more problems than it purports to solve."
In Utah, Rep. Jacob Anderegg introduced legislation that sought to protect churches from performing same-sex "marriages. In Arizona, Rep. Steve Montenegro, who is also a pastor, likewise crafted a bill to protect the rights of ministers who oppose homosexuality. In South Dakota, Sen. Ernie Otten introduced a proposal that would have likewise protected pastors in the state, but it failed in committee.
The Insurgency of ISIS and Global Muslim Violence
One of the main stories of 2014 was the global insurgency of Islamic groups such as ISIS, also known as the Islamic State of Iraq and Syria, and Boko Haram. The U.S. was part of a coalition that bombed ISIS targets in Iraq after concerns arose over rebels taking over Iraqi and Syrian cities in an attempt to turn them into Islamic states, and expelling and massacring Christians and others within their borders.
But in a purported retaliation for bombings, members of the group began beheading American and British hostages. In August, ISIS released a video showing the beheading of American journalist James Foley, and threatened to kill others should the bombings continue. The group then beheaded journalist Steven Sotloff two weeks later, followed by British aid workers David Haines and Alan Henning. Last month, ISIS released a video after beheading American aid worker and Army vet Peter Kassig.
A number of Americans were also taken into custody after conspiring to join ISIS overseas, some of whom were teenagers. In September, a teenage girl from Colorado plead guilty to conspiring to assist the terrorist organization after she was taken into custody while attempting to fly to Turkey. Just days before, a former North Carolina police officer appeared in court on weapons charges after he was apprehended by the FBI while returning home from an attempt to join ISIS.
A New York man who ran a Halal food market was also charged that some month surrounding his plot to assist ISIS and even kill American soldiers. In October, an Illinois teen was arrested by the FBI while boarding a plane to join the group, leaving a note for his family that asserted that Muslims had a duty to "migrate" to the Islamic state and inviting his parents to join him there. Three teenage girls from Colorado were also captured after their family reported to authorities that they were missing and feared that they had left the country to join ISIS.
That same month, a North Carolina man plead guilty to terror charges after he and a friend plotted to wage Islamic jihad. According to reports, the two told undercover FBI agents that the men sought to travel overseas, either to Yemen or Syria to wage war against the "kuffar," who are non-Muslims, and "munafiq," who are Muslims that are considered hypocrites.
This fall, Americans also expressed alarm when a recent convert to Islam beheaded his co-worker at an Oklahoma food manufacturing company. Days later, a second Muslim man in Oklahoma was arrested after he likewise threatened to cut his co-worker's head off because she is a Christian.
In October, a Muslim convert was shot dead on the streets of New York after he attacked a police officer in the head with a hatchet and gashed another in the arm. He reportedly had made comments on Facebook and YouTube that characterized white Christians as being "aggressive and violent" and spoke against the "Christianized Negro" for becoming adherents of the religion "his slave master gave him." Just days before, a Canadian Muslim was shot and killed after gunning down a soldier at the country's National War Memorial and then opening fire in the Parliament building. He had likewise praised the Islamic State on his Facebook page, and wrote condemning remarks about Jews and Christians.
Meriam Ibrahim, a Sudanese woman, fled to the United States with her husband this year after she was imprisoned and sentenced to death for rejecting Islam. She was also sentenced to be whipped for marrying and bearing children with a man who is non-Muslim. Those from other African countries, most notably Nigeria, reported violence from members of the Islamic group Boko Haram, which slaughtered hundreds in 2014 alone, claiming that "Allah commands [Muslims] to rule the rest of the world." Boko Haram has also claimed responsibility for the kidnapping of over 200 school girls this spring, who still remain missing and are feared to either be sold as sex slaves or used as suicide bombers.
Despite the surge of incidents in 2014, President Barack Obama asserted on more than one occasion that "ISIL is not Islamic" and that "the U.S. is not at war with Islam" because "Islam teaches peace."
Hobby Lobby Wins Its Fight Against Obamacare's Abortion Pill Mandate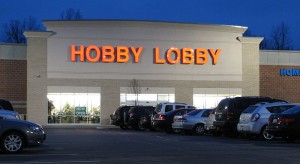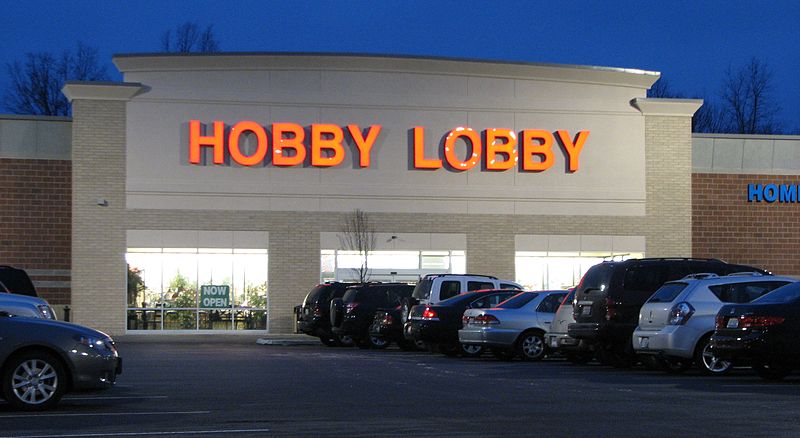 The Hobby Lobby decision was also one of the most significant for 2014, as it affected not only one of the nation's most popular craft chains, but all faith-based businesses. Before the U.S. Supreme Court issued its ruling in July, Christian groups continued to speak out against what has become known as the abortion pill mandate in Obamacare, and filed their own legal challenges against the requirement.
In February, a Christian auto dealership in Minnesota filed suit against the mandate and was granted a temporary exemption the next month. In May, Dr. James Dobson, the founder of Focus on the Family and Family Talk Radio, who likewise filed suit, expressed his defiance of the Obamacare abortion pill mandate, stating that the president would have to "come and get [him]" as he would not "yield to [Obama's] wicked regulations." Two Christian colleges were also granted a temporary exemption that month, representing just a few of the dozens of lawsuits that had been filed by religious entities against the requirement.
In June, the U.S. Supreme Court issued its decision in the Hobby Lobby case after hearing oral argument before the bench in March. Those who analyzed the reaction of the justices during the hearing suggested that the court might be leaning in favor of the craft chain, as the court insinuated that the government could pick up the tab for the abortifacient drugs. And, as anticipated, the justices ruled 5-4 in favor of Hobby Lobby, upholding the right of Christian business owners to refuse to provide contraception drugs that may cause abortion.
But while Christians rejoiced at the outcome of the case, those who support abortion grew even more hostile against the company and Christians in general. In the days following the decision, protests broke out nationwide, with participants holding signs such as "Keep your theology off my biology" and chanting "Not the Church, not the state, women must control their fate!" One "church" group distributed condoms in front of their local Hobby Lobby store, asserting that some believers support the contraceptive mandate.
Democrats in Congress also quickly presented a bill that would overturn the Supreme Court ruling, but it failed to garner enough votes for passage.
However, in response to the Hobby Lobby decision, lower courts began issuing permanent injunctions to businesses and religious organizations with outstanding legal challenges, and the Obama administration was sent back to the drawing board over the matter. When the Department of Health and Human Services then decided in August to shift the payment for the drugs onto insurance companies, some continued to express objection as it still indirectly would result in businesses to be complicit in abortion.
The Ten Commandments Still Stand Despite Opposition; Prayer in the Name of Jesus is Upheld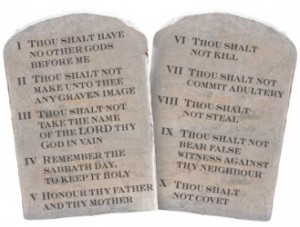 One of the other significant issues of interest to Christians this year was the battle over the Ten Commandments monument in Oklahoma. After the American Civil Liberties Union filed suit against the display in 2013, a group called the Satanic Temple out of the New York sought to place an "homage to Satan" next to the monument. A Hindu organization had also offered to place a statue of the "Monkey King" at the site, and other groups that mock Christianity, such as the "Church of the Flying Spaghetti Monster" sought to submit an application as well.
In January, the group unveiled a design for the display, which included a sculpture of the goat-headed figure Baphomet making the sign for the occult, while being flanked by children on both sides. In May, the Satanic Temple released photographs of the sculpture, which it stated was nearing completion.
But in September, a district court in Oklahoma ruled that the Ten Commandments monument presented no constitutional infringement as it served a historical purpose, and is surrounded on a plot of land that contains 51 other expressive monuments.
One month later, a man was taken into custody in the nation's capital after he admitted to investigators that he had smashed and urinated on a Ten Commandments monument near the U.S. Supreme Court, stating that Satan told him to do it.
In February, officials in Florida rejected a proposal to place an atheist monument near a Ten Commandments display at the Levy County Courthouse, but said that they did so because the text on the statue was "incomplete." Meanwhile, the following month, a judge in California ruled against a Veteran's monument that contained a graphic of a soldier kneeling before a headstone in the shape of a cross, stating that it was an unconstitutional endorsement of Christianity.
In May, the U.S. Supreme Court issued its decision over whether prayers predominantly in Jesus name are lawful in municipalities where the people are largely Christian or Catholic. In a divided 5-4 opinion, the court found such invocations to be lawful and even historical, while simultaneously warning against patterns of invocations that "denigrate nonbelievers or religious minorities, threaten damnation or preach conversion." The lawsuit had been filed by an atheist and a Jewish woman from New York who contended that the prayers made them feel "marginalized."
The ruling then resulted in multiple municipalities returning prayer to their city council and county commission meetings. However, some also decided to keep open the time of prayer to a variety of religions, resulting in atheists and Wiccans also seeking to deliver invocations at the public meetings.
Many other battles raged in 2014 as atheists sought to remove God from government and public life, but many of those attacks failed. In May, a federal court ruled against a prominent atheist who attempted to remove "In God We Trust" from American currency, and the same month a judge threw out a lawsuit that challenged tax provisions for churches and members of the clergy. In November, an appeals court overturned a ruling that struck down a law granting U.S. pastors tax-free housing allowances.
Other News Stories that Impacted Christians in 2014
Many other news stories also made an impact on the lives of Christians in 2014, including the Ebola outbreak in Liberia. Two Christian missionary doctors contracted the deadly disease while seeking to help others in the country, and were transported back to the United States for treatment. Dr. Kent Brantley and Nancy Writebol credited their survival to the grace of God after making a complete recovery.
Two American Christians were also released from North Korea this year after being punished for their activities. Jeffrey Fowle of Ohio was released in October after spending six months in detention for leaving a Bible in the bathroom of a North Korean men's club. Less than a month later, Kenneth Bae of Washington, who had been sentenced to 15 years hard labor, was likewise suddenly released after spending two years in the nation.
Many Christians were saddened as they pondered matters of life and death surrounding the announcement of young cancer patient Brittany Maynard of California that she planned to end her life in November. Despite pleas from Christians who were likewise fighting terminal cancer or have faced difficult and debilitating diseases, Maynard took a fatal dose of medicine last month and urged others to fight for the legalization of assisted suicide nationwide.
The incidents in Ferguson and New York also caused Christians to ponder the real issues behind violence and crime in our nation, and while some black leaders and protesters accused police of racism over the matters, other black leaders opined that the real problem is sin in the hearts of man and the lack of godly parenting in America. They stated that the incidents and the violent rioting the occurred afterward is indicative of the Church's need to finally step up and really be the Church.
What's Next?
While one cannot predict the future, 2013 is likely is an indication of some of the battles that will rage—and become more frequent—in the new year. We at Christian News Network will continue to bring you the news from a biblical perspective so that you may be aware of the issues we face in these modern times and know where the Light of the world is needed the most.
Become a Christian News Network Supporter...

Dear Reader, has ChristianNews.net been of benefit and a blessing to you? For many years now, the Lord has seen fit to use this small news outlet as a strong influential resource in keeping Christians informed on current events from a Biblical worldview. With much compromise and many falsehoods in modern-day Christianity, we strive to bring you the news by keeping Christ and His word in focus.
If you have benefited from our news coverage, please prayerfully consider becoming a Christian News supporter by clicking here to make a one-time or monthly donation to help keep the truth of God's word widely and freely published and distributed.
May Christ continue to be exalted through this work!